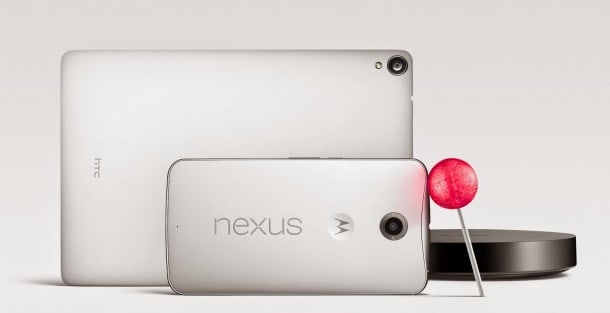 LG is out. Motorola is in.
Google has turned to a company it knows very well for its next Nexus device. Yesterday Android chief Sundar Pichai revealed what many of us already knew: the Nexus 6 will be made by Motorola.  This the very same company Google acquired for $12.5 billion in 2011 only to sell it earlier this year to Lenovo for under $3 billion — many of the patents, though, remained after the deal with Google.
With the Nexus program Google has turned to various partners over the years to make devices (smartphones and tablets) including HTC (Nexus One in 2010), Samsung (Nexus S in 2010 and Galaxy Nexus in 2011) and most recently LG (Nexus 4 in 2012 and Nexus 5 in 2013). For the first time ever in the brief 4 year history of the "Nexus" moniker, Motorola will get a shot at offering what many of us consider the best, purest expression of the Android operating system.
All I can say is: thank goodness.
The last few years, with LG Nexus devices, have been unremarkable at best, and spotty at worst.
LG and the Nexus Years
Nexus 4 featured a glass back. Turned out it looked quite pretty, but was extremely fragile, prone to scratches and cracking. Battery life on the 4.7-inch phone was poor, and performance was generally middling. Anecdotal I know, but the first one I received had GPS lock issues and had to be exchanged under warranty.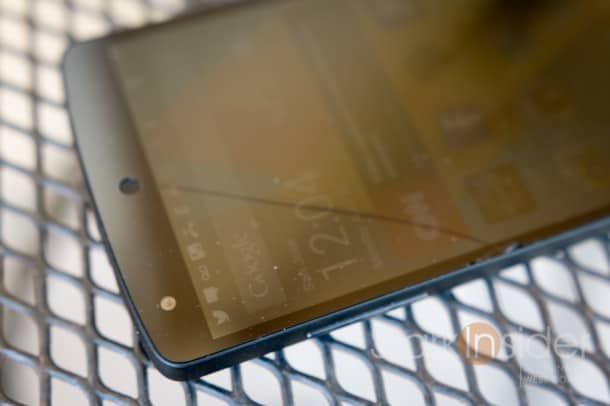 Nexus 5 was a significant leap forward. LG employed a much leaner design. At only 8.9mm thick, the Nexus 5 all of a sudden looked sexy even. Screen size was given a bump to just under 5-inches, yet the overall package was almost the same size as its predecessor. Still, many complained about the fragile design. The screen was apparently prone to cracking. Sure enough, I experienced the issue. For the first time ever since owning a mobile, I noticed a hairline crack on my Nexus 5. I didn't drop it – and I suspect the crack most likely occurred from the slight flexing that occurs when the phone is in a pocket while seated. Kudos, though, to Google. They replaced it under warranty. And that was my second exchange of the Nexus 5. The first being for a … faulty GPS antenna.
Motorola Gets First Shot at Nexus
So, yes, to see Motorola arrive on the Nexus scene is all good in my books.
That price–$649–a little bit harder to swallow. That's $300, or about 85% (!), higher than the base models of yesteryear. Seems as though Google is not so keen on subsidizing the Nexus program anymore. Fair enough, the price still undercuts Apple's iPhone 6 Plus by $100.
 I Was Wrong – Bigger is Better
In the past I've criticized the need for larger "phablets". They're too hard to hold and really not necessarily, what with tablets and everything, I complained. As I've learned over the years, bigger is better. Each successive Nexus phone has been larger in size – from 3.7-inches on the HTC made Nexus One in 2010, to 4.95-inches on the LG made Nexus 5 last year, and now to 5.96-inches on the Motorola made Nexus 6 today.
And, yet, as each successive generation of Nexus phone grew in size I found myself never looking back. Granted, the first few days with an up-sized device did take some practice, especially with the Nexus 5. Most operations now take two hands. But the luxury of having all that screen real estate for web browsing, reading emails, and, in-car navigation was a treat to be sure. One that I wouldn't give up. Seems like I've finally caught on – about 25% of all phone sales are for larger ~ 6-inch models, a trend we can thank Samsung for started with its beloved Note line.
And Android Lollipop?
Much has been said about Google's next Android release, Android "L" or Lollipop. Featuring a flatter look, dubbed "Material Design" by Google, many are hailing it as the biggest Android update ever. Whether or not that's true we should know soon enough, as existing Nexus devices get the upgrade in coming weeks, and Nexus 6 (and the Nexus 9 tablet) ship with it in early November. I've been running a beta build on my Nexus 5 for months, and am somewhat underwhelmed so far. It was far from fluid, though, again, this is beta software. Notifications now feature a white background – I preferred the existing black look and found legibility much better when compared side-by-side with Android KitKat. Battery life did not appear improved at all, contrary to Google's claims. And much of the user interface improvements appeared superficial, literally skin deep, and not substantial. Still, months have passed, and Google no doubt has improved Android L, and surely it will be a step forward when the final rev ships.
NEXUS 6 SPECS

Manufacturing partner: Motorola Mobility

Display: 2560×1440 QHD AMOLED (493 ppi)

Battery: 3220 mAh

Camera: 13MP/rear (f2.0), 2MP/front

Processor:Qualcomm Snapdragon 805 quad-core (2.7 GHz)

GPU: Adreno 420

RAM: 3GB

Available storage: 32GB, 64GB

OS: Android 5.0 Lollipop

Price: starting at $640

Charging: Wireless (likely based on Qi standard)

Sensors: Accelerometer, Gyro, Magnetometer, Prox, Ambient Light Sensor, Haptics, Hall effect, Barometer

Ports and connectors: Micro USB, Single nano SIM, Power and Volume key (right side), 3.5mm audio jack

Party trick: "Turbocharge" – get up to 6 hours use from only 15 minutes of charging

On Sale: early November, Google direct via the Play Store
Bring on Nexus 6
That Motorola is making Nexus 6 is huge. Look no further than the Moto X (2013) for the kinds of quality devices this company is capable of making. There's something about Motorola build – whether it's for phones (remember the awesome StarTAC?), pagers, or radios, you should get a warm and fuzzy feeling when you see that stylized M logo.
Nexus 5 I hardly knew you. It's time to move on up to Nexus 6, and welcome good friend Motorola back to the party.