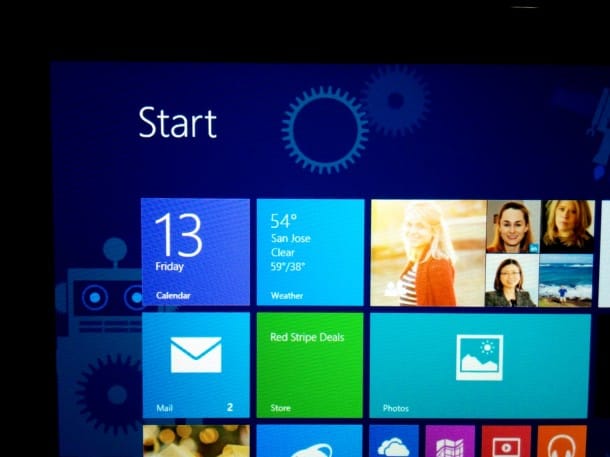 Microsoft is unifying its various Windows versions into one unified platform.
When Steve Jobs returned to Apple as CEO in 1997 the company was in shambles. It had lost its way. Too many products aimed in too many different directions confused consumers, and complicated engineering efforts. Worst of all, morale was at an all time low. One of the first things Jobs did to bootstrap a comeback was to simplify – to communicate a new direction he rolled out a 2×2 matrix with a single product in each quadrant aimed at a specific audience. It was brilliant, and helped align stakeholders.
Flash forward almost twenty years, and might see some similarities between what Apple went through in the late nineties and what Microsoft is going through today.
New Microsoft CEO Satya Nadella has wasted little time in making sweeping changes; all the while, it is clear that this is his company. Though the Bill Gates and Steve Ballmer eras will leave indelible marks on the company, both good and bad, Nadella is clearly re-tooling in a big way. Layoffs came first. Not a fun process, but necessary for a company that had somewhere in the neighborhood of 125,000 employees, and especially in the wake of the Nokia acquisition that created overlap in thousands of roles.
Culture was given the once over too – in a fast-moving tech world, shrink-wrap driven release cycles and drawn out product meetings were relics bogging Microsoft down.
"We will streamline the next version of Windows from three operating systems into one single converged operating system for screens of all sizes."
Now Nadella appears to be turning his focus on the company's core product: Windows.
Perhaps taking a page from Steve Jobs' turnaround playbook, simplification is the order of the day. According to Business Insider this means the company will "merge all of its major versions of Windows into one huge Windows platform."
The size-fits-all approach means the Windows operating system will run across all devices, regardless of screen size.
That should be good news for developers who — if all goes to plan — will need only create one version of applications.
Unification should also be good news for consumers. Reaction to Windows 8 has not exactly been favorable. A lot of the negative feedback relates to the two seemingly different interfaces forced upon users who may not necessarily need them. Like it or now, with Windows 8 there was the touch-based "Metro" (or Modern) user interface and the traditional Windows desktop. Regardless if you ran the OS on a tablet or desktop you were confronted with a semi-optimized, oft-confusing interface that seemed to violate the George Costanza cardinal rule of worlds not colliding.
How long it will take Microsoft to bring all the Windows versions into one platform is not clear. Many suggest it will happen in time for Windows 9, aka "Threshold," expected in 2015.