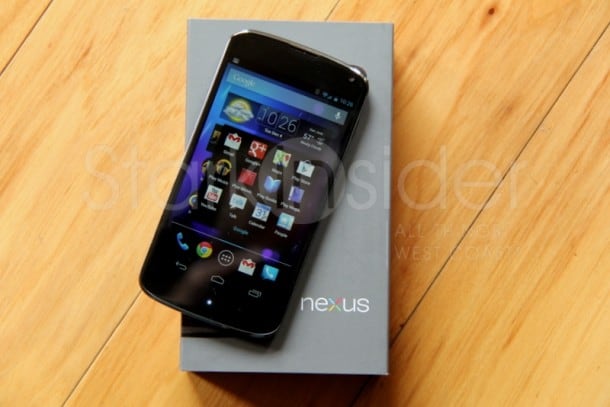 Google's latest results for its Android operating system distribution show major gains for the latest release, Jelly Bean (Android 4.1.x and 4.2.x). According to the first April developer dashboard (Google produces a distribution chart twice per month), the latest Android release now runs on 25-percent of all Android devices. That's in stark contrast to just months ago when the Ice Cream Sandwich and Gingerbread releases dominated.
But…
It's important to note that Google has changed the way it tracks device "activations." Starting April 1st the company has announced it will do away with its old method where data was collected when "the device simply checked-in to Google servers," and instead measure user initiated requests on the Google Play Store. It makes sense – old devices running Froyo, but sitting in a desk drawer unused will no longer count as active under this new reporting model.
In 2013 I'd expect the Jelly Bean base to grow substantially and likely surpass Gingerbread (39%), and Ice Cream Sandwich (29%). Flagship Android smartphones, such as the recently announced Samsung Galaxy S 4 (packing every feature in the known universe), HTC One (beautifully crafted) and unlocked Nexus 4 (decent if unspectacular LG design), ship with Jelly Bean.
A quick +1 to Droid Life for this: "And cue the Apple blogs with ridiculous titles about fragmentation."
SEE: Road to a Million Views: Clint's Monster Video Editing Computer Build
In May, Google will unveil Key Lime Pie (Android 5.0). We should also see a new Google-marketed Android smartphone at the I/O developer conference in San Francisco. One possibility is a new Nexus. That, however, would break the historic release cycle for Nexus smartphones (but not tablets) – Google has always released them (Nexus One, Nexus S, Galaxy Nexus, Nexus 4) in Q4. Speculation is rampant over a potential Google X Phone; could Motorola Mobility finally step up to the plate with a killer new phone, running KLP? I'd be first in line, and my Nexus 4 would be on eBay el pronto if this comes to fruition.
By all accounts Jelly Bean has been a rip-roaring success.
In my estimation, features such as Google Now, highly customizable home screens, and a best-in-class notification system, have given Google a leg up on Apple. When I use my wife's iPhone or my iPad, the iOS operating system, while highly functional and refined, does feel somewhat antiquated by comparison. I never thought I'd say this but: when it comes to screen size bigger is still better.
With the news that Android is capturing over 50% of all mobile device sales, and with Jelly Bean on the rise, Google's 2013 for the Android division is looking pretty solid so far.