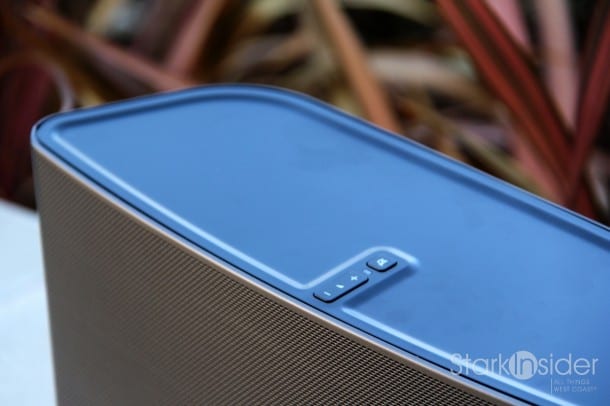 Sonos continues to refine its class-leading music software. With the 4.0 controller update made available yesterday (check iTunes, Google Play Store, or just check for update from within the app itself) Sonos has added two things I've come to already appreciate greatly: universal ("Sonos") favorites, and a now playing widget on the Jelly Bean pull-down notification screen. For the complete change log see the Sonos site here.
I've been using the system for whole home audio for just over a year, and could not be more pleased. I've got a Sonos Connect hooked up via a honkin' Onkyo TX-NR809 receiver (and an Integra amp for more power) to my whole home audio system which consists of 6 pairs of speakers both inside and outside the home. I had these hardwired when the home was being built- each has individual volume control. I then added a Sonos Play:5 to the office, and another to the bedroom. The bedroom, like most of the home, already has in-ceiling speakers, but the addition of the Sonos speaker adds oomph, with tremendous bass performance. In short, it's an audio dream come true.
Already a steadfast user of Pandora and Sky.fm, I've also come to appreciate newer, hand-curated music offerings such as Songza (simply brilliant) which queue up tunes based on your mood and/or time of day.
Before this update, however, accessing my "favorites" was a bit of a pain, because each service was treated separately  So if I wanted to find, say, my favorite Pandora stations I'd need to navigate via the Sonos app to the Pandora section first. There I'd see the whole list. Or for Internet Radio, I'd need to navigate to Radio first, then click again to locate favorites.
"Sonos Favorites" improves this dramatically by creating a universal inbox of sorts for all your favorite stuff, regardless of service provider:
You can see in the above photo a mix of Pandora, Songza, Internet Radio, Amazon cloud, and locally stored music – all available with just one click (or tap).
MORE SONOS:

Sonos now supports Amazon Cloud Player (Bellissimo!)

First Look: Sonos Play:5 wireless music system
The other much appreciated addition 4.0 is not only the new Android widget (nice) which is available on the home screen (nice), but also the new Sonos now playing icon located in the Android Jelly Bean pull-down notification bar: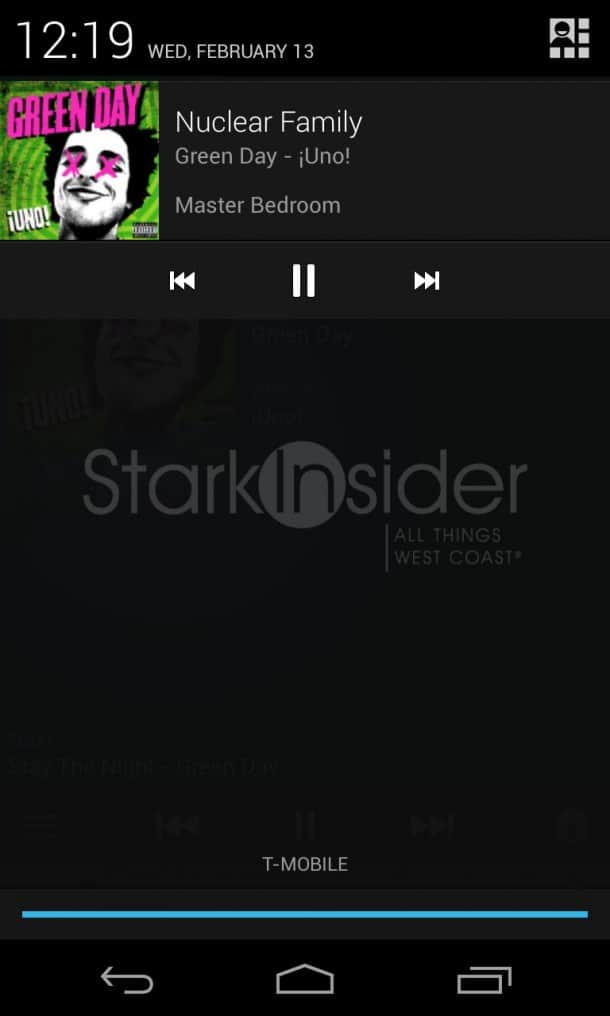 Sure, it's not rocket science – others have offered this for quite some time. But it sure is nice to see the feature come to Sonos.
With their new soundbar, it'll be interesting to see how Sonos fares in the battle for the living room. There's a lot of competition there, and coming from companies with serious consumer chops, most notable Apple, Google, and Amazon. What I like about Sonos, though, is their pure focus on music-based products. I won't be surprised if they venture into video at some point, but because they've been singularly bent on perfecting the home audio experience, the product is just darn near perfect.