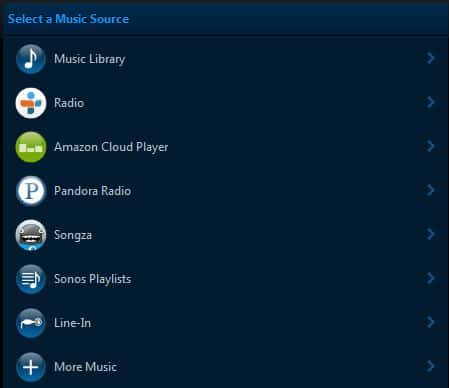 It's a great week for music fans, and in particular those of us who own Sonos devices. Earlier this week the company announced support for Songza (review), a terrific new streaming service with handcrafted (i.e. algorithm free) playlists that would take a lifetime or two to fully experience. Now we've finally got the cloud.
As anticipated, Sonos delivered on its earlier promise to support Amazon Cloud Player as one of its (many) music sources.
I gave it a test, and was up and running, streaming my tracks with nary a hitch. Simply open your Sonos controller, select Amazon Cloud Player. You'll need to go to a web site and enter a code to complete verification. After that, you'll now be able to stream via the cloud.
Why the big deal?
A cloud service means you can stream tracks without the need for a server or host PC. In my case, we have a server upstairs that stores all of our music. But to stream via Sonos means leaving it running 7/24. Now we can simply use Amazon Cloud Player instead. Even better, all MP3 purchases are automatically added to the music locker. Purchase Janelle Monáe's fantastic The ArchAndroid (see, I'm even through-and-through Android when it comes to music), for example, and less than a minute later you can have Cold War filling the house with energy: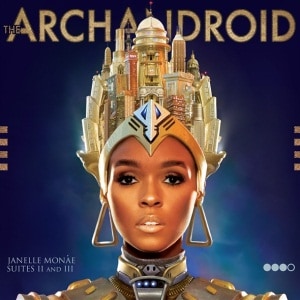 When I travel down to our little casa in Loreto, Baja California Sur for a getaway I can bring a Play:5 along and access all my music on-the-go. I swear Echo & the Bunnymen and the Sea of Cortez are a match made in melancholy heaven.
Oddly I've seen some complain about the cost of Sonos. While the company may have been premium priced in the past, you can now get into Sonos for $300 (Play:3). That's not at all bad, especially considering some bluetooth speakers from Bose (Soundlink) and Jawbone (BigJambox) cost as much or even more. What I like is that you can expand the system gradually over time, and mix-and-match components including the new sub (which, at $699, is pricey).
And because we always want more I'm hoping Sonos soon also adds support for Google Play Music. Though I'm a Prime customer, I actually prefer buying tracks from Google because of the higher bit rates; Google's are encoded at 320 kbps. vs Amazon's at 256 kbps. Big difference? Not really, but for an audio guy for me I'm always looking for the best fidelity.
Speaking of Janelle…