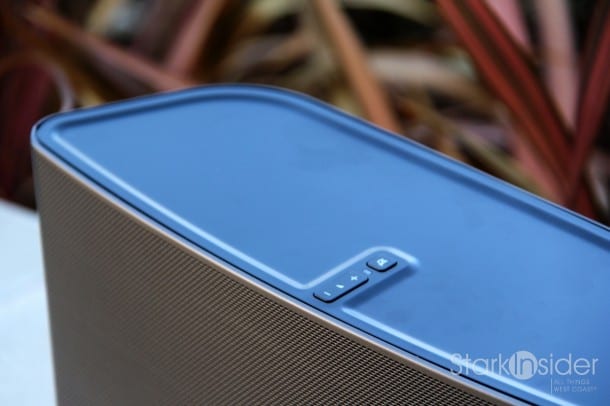 Sonos sent us the new Play:5 wireless music system, and we're putting it through the paces. This is a first look.
I've been a huge Squeezebox (open source) music server fan. With our whole home audio it's given us years of reliable service, dating way back when I bought a Slimbox. That was followed by a Roku. But I've been eyeing the Sonos for quite some time, and finally got a chance to compare the two systems in-depth.
I'll cut right to the chase, and suggest that probably everything you've read about Sonos is true. They have positioned themselves, amidst stiff competition from Apple TV, Roku, and others as a go-to platform when you're serious about music. I've also discovered that the system is simplicity itself to get up and running, although I did have to fiddle a bit with the wireless setting to get it right.
We were actually sent the Sonos S5 ($399), one in black and one in white. The company has since renamed them to the Play:5 and introduced an even more portable, entry level model dubbed the Play:3 ($299). The numbers reference the number of drivers. If a Play:7 is introduced, they will have successfully mimicked the BMW naming convention; a fitting parallel.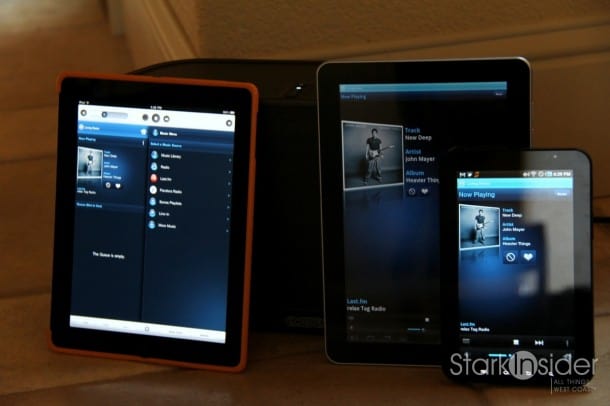 One of the smart decisions Sonos has made recently is to de-emphasize the proprietary controller. Now that we all carry smartphones, or tablets around, it made perfect sense to develop apps for Android and iOS in particular. Essentially, the Sonos and the music throughout your home can be controlled any time, any where. On this score — although it's too early to say for sure — I prefer the Android version of the Sonos controller. Software is also available for PC and Mac, but there's nothing better than using gestures to scroll through your music collection.
Favorites albums and music services tested so far:

U2 – Achtung Baby

Johnny Cash – Ring of Fire

Lady Gaga – Born This Way (not my favorite, but that bass!)

Green Day – American Idiot (but of course)

Gordon Lightfoot

Tragically Hip – Night for Day (oh yeah, Kingston, Ont.)

Robbie Williams – Escapology (sure enough, he put the Brit in celebrity)

Bizet – Carmen (one of my favorite Operas; still not making me smarter)

Radio Paradise

Last.fm

Pandora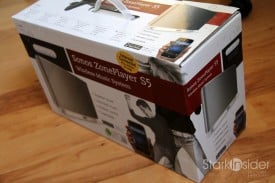 I'm a huge Google Music fan, and have my collection of 10,000 songs up there somewhere in the cloud. So far, from what I can tell, you can't point the Play:5 to a cloud-based music source. Hopefully that will change. You can, of course, enjoy all of the online services such as Pandora, Last.fm, the new Spotify, etc.
There's more to come in the full review, including an assessment of the sound quality, performance of the various music services, a closer look at the various controller options.
Stay tuned for more…