London is the place. October 29 is the date. And Microsoft Windows Phone 8 is the star.
Microsoft has sent out media invites for the big unveil of its new mobile operating system. Dubbed "Windows Phone 8," it's seen as a key milestone in the Redmond, Washington tech giant's challenge to Google's Android and Apple's iOS, both of which own virtually all of the consumer market.
Nokia and HTC have both teased Windows Phone 8 smartphones which should be available by year's end.
The Nokia Lumia 920 features a 4.5-inch display, wireless charging, and "PureView" camera. Though no pricing or specific release data has been provided, CEO Stephen Elop announced that the flagship device would be available in Q4.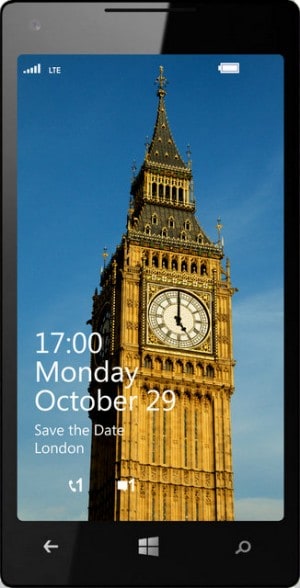 Meanwhile, T-Mobile announced this week it will offer the Nokia Lumia 810. A Windows Phone 8 smartphone, the 810 features a 4.3-inch OLED display, 8MP rear-camera, and removable color shells that can be snapped into place. Again, no word as of yet on pricing.
HTC, which recently has turned in poor financials (quarterly profits are down 79%), will release the HTC 8 X.  Also featuring a 4.3-inch display, the device will ship with a 1.5GHz dual-core processor, 1GB of RAM, and 16GB of internal storage.
Reports suggest AT&T will begin taking pre-orders for Windows Phone 8 on Oct. 21, about a week before the Windows Pone 8 launch.
The next few months will be an important period for Microsoft.
In addition to Windows Phone 8, the long-awaited desktop operating system, Windows 8, will also be released. Many companies — Asus, HTC, Samsung, among others — have announced they will release tablets supporting Windows 8. One unique aspect of Microsoft's strategy is the goal of a unifying operating system for both the desktop and tablets. In addition, the company has hinted at strong integration between Windows Phone 8 and devices running Windows 8 – details, though, have yet to be released.
In September Apple released the iPhone 5 and iOS 6 to wide acclaim. Sales have been brisk (yes, that would be an understatement).
This quarter, Google is expected to unveil a new Nexus smartphone, and an update to its Android operating system.
With BlackBerry maker RIM's fortunes fading, many analysts are predicting that Microsoft will become a strong number 3 player, with the possibility of taking away share from both Apple and Google.