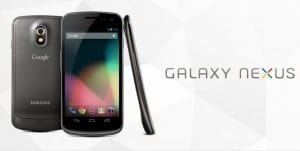 I pray to the Android Gods that LG does not make the next Nexus smartphone. Samsung or HTC would be far better choices, and by my estimation, far more realistic gambits.
With the current Nexus, made by Samsung, coming up on its one year birthday – and what a truly brilliant Android smartphone it is – word is we'll see an updated model this month. That makes sense. Apple updates the iPhone annually. So, too, does Samsung with it flagship Galaxy S series. It follows that Google would continue its Nexus product line push with at least one, and possibly more, new devices.
What remains a mystery: which company or companies will make the next Nexus?
Samsung has been the darling so far. It makes both the current Nexus smartphone ("Galaxy Nexus" available from all the majors, and also unlocked, direct from Google) and also the hot-selling Nexus 7 tablet. UPDATE: Oops is right. Asus, of course, makes the Nexus 7.
(A related mystery: when will Google ditch the bomb-shaped bomb that is the Nexus Q?)
Many remain perplexed as to why Google hasn't folded its acquired Motorola Mobility product offerings into the Nexus fold – consider me one of those baffled by the company's decision to treat Moto as a separate entity. Why wouldn't Google try to pull more of a vertical integration, a la Apple, with a tightly integrated Motorola device, and Android operating system? Then again, that's generally the spirit behind the "Nexus" concept.
According to Droid Life, we could see the new Nexus announced at All Things D's "Dive into Mobile." That conference takes place at the end of October.
As for out-of-the-box marketing campaigns Google and its partners could employ to trumpet the arrival of the Nexus? Here's some thoughts:
Tired of being lost with the iPhone 5. Maps that work. Nexus. Welcome home.
T-shirt: I upgraded to iOS 6 and all I got was this… (image of extra row of icons).
Lindsey Lohan uses an iPhone.