Here's the choice: a 13-inch MacBook Air or the whole, shiny new Google kit-and-kaboodle, that being a Nexus 4 phone, Nexus 7 and 10 tablets and a Chromebook?
That's one – admittedly slightly quirky – interesting decision to make if you had about $1,200 to spend on some mobile tech.
Normally with the "Android Dilemma" series we pit one Android phone against another. We weigh the pros (IPS!) and cons (What?! No LTE?!) and try to make somewhat of an informed choice. Nexus always takes the Android crown each year for us purists who want the unadulterated Android experience, but with this LG Nexus 4 I'm not so sure. That, however, is a debate for another day.
Here's the deal, you have $1,200 (give or take) and you want some mobile mojo – what can you do in 2012? Well here's one scenario:
1. Go Apple: 13-inch MacBook Air = $1,199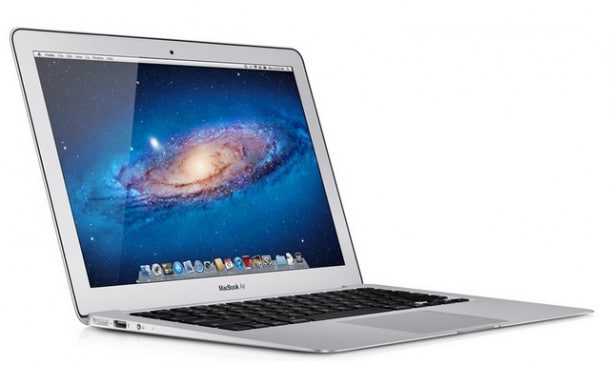 You get an incredibly svelte laptop that doesn't compromise on display quality or power. MBA, of course, comes with OS X which most rave about (I'm ambivalent; like it, yes, but I also like Win 8). Battery life is terrific. And the keyboard is one of the best.
OR
2. Go Google: Nexus 4 ($299) + Nexus 7 ($199) + Nexus 10 ($399) + Chromebook ($249) = $1,146

Wow, that's a lot of kit. Yep, for the about the same price as one MacBook Air, you can scoop up the entire Google portfolio of mobile goodies. These are far from second tier offerings. Nexus 7 is one of the top-rated 7-inch tablets in town – with a quad-core processor you won't be lacking for speed, and as a bonus Google upped the standard memory to 16GB. The new LG Nexus 4 smartphone packs amazing hardware and a display I'm told simply must be seen to believed. Sure you don't get LTE and that will kill it for many, but as an unlocked guy on T-Mobile's $30 unlimited data plan, 4G HSPA+ is absolutely fine (gotta love tethering tablets to my Nexus while on the go). Then there's the new Nexus 10. Its display – incredibly – bests even the Retina in the just-announced iPad 4. I will concede that Android is still deficient when it comes to tablet-optimized apps. That's an issue that may or may not bug you. Finally, in this package you get an also new Samsung Chromebook. Many suggest it's a baby MacBook Air; at least in appearance, it runs an Atom Exynos 5 Dual processor so don't kid yourselves. However, it's a highly portable device, perfect for email, web-browsing, cloud work.
[ALSO: Thoughts on the LG Nexus 4 Android smartphone]
There you have it.
Let's do the Price is Right summary: Showcase 1 is a solid, flashy laptop from Apple. Showcase 2 is a gadget geeks potpourri of unlocked righteousness, cool rooting and open goodness featuring "the best of" Google.
A quick aside: hat tip to Droid Life where a commenter first made the suggestion that you could scoop all of Google's latest gear for the price of one MacBook Air (I can't find the specific comment- if someone has it please do share).
Not exactly an apples-to-apples comparison, I know. Slightly odd, as some have pointed out. It would make more sense to linke up Apple/Google comparo like so: iPhone 5/Nexus 4, iPad Mini/Nexus 7, iPad/Nexus 10. And most sites have done just that. But as I began debating whether or not to replace my 2010 MacBook Pro with something new I got to thinking thanks to the Droid Life commenter: "Hey, what if I spend that $1,200 on Google kit, and keep using MBP?" Besides, my MacBook Pro is kicking butt more than ever after I upgraded to a Sandisk SSD, and doubled the RAM to 8GB.
I already know my choice.
And if you've been checking in with Stark Insider once in a while over the years, then you'll probably know where I stand on this incredibly mind-bending "dilemma." . The weak link in the Google package might just be the LG Nexus 4. Hard to say, but something doesn't feel quite right about it. I would've preferred a Samsung or HTC this year. Or, better still, a Motorola Nexus. That would be peachy.
So, what's your call…
Apple or Google?