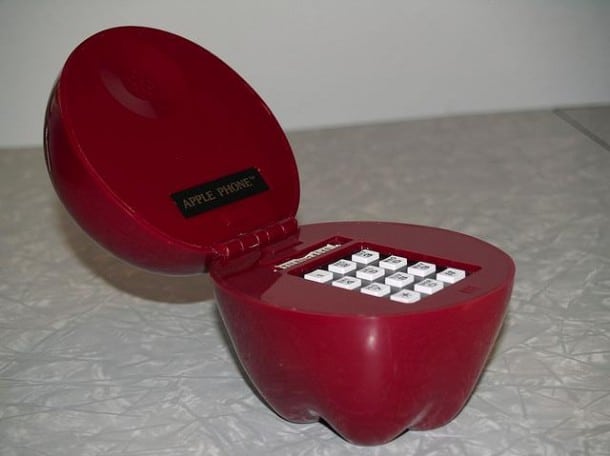 I don't get it. And I won't get it.
Apple's iPhone 5, though a major update based on its numerical naming conventions, must be near the top of least innovative product announcements the company has made in recent memory — it's almost as if I (we) saw this underwhelming result coming.
If you've been keeping score, you already know that bigger screens, 4G and small connectors aren't exactly the stuff of legend. Many Android-based smartphones feature displays larger than 4-inches and have been on offer for what seems like eons – including the Samsung Galaxy Nexus (4.65-inch), recent smash hit Galaxy S III (4.8-inch), and over-achieving Galaxy Note (5.3-inch). All of them work with thumbs too! Further, us Androids are already intimately familiar with 4G/LTE. So to our Apple brethren, we say: welcome mes amis. And that small connector?! Uh… breaking news, the world already has one. It's called micro-USB.
Notably absent features in the iPhone 5 include NFC, inductive charging, and widgets – something Apple continues to be reluctant to support (apparently iOS 6 doesn't add widget support; is Apple fearful of legal retaliation from Google?).
After all was said and done at the end of yesterday's droll proceedings at the Yerba Buena Center here in San Francisco, there was only one thing Apple could truly boast about:
An extra row of icons.
Yep, that extra screen size, and resolution is a game changer. The post-Jobs Apple era is looking exactly the part: post-Jobs, post-visionary.
Still, The Verge covered yesterday's event as if NASA astronauts had touched down on Mars. Power to them, they're the cream of the crop when it comes to 7/24 tech blogomania. Millions of the Apple Faithful Tweeted, and Facebooked every glory (yet positively mundane) detail of an event that clearly reiterates the fact that the Golden Age of mobile innovation is behind us.
To be fair, the mobile rocket ship, that spectacular high-growth industry, is slowing, and the issue is not solely the province of Apple.
Amazon recently updated its Kindle range. While decent — increased resolution, larger screens, improved wi-fi performance — they are ultimately incremental, and improve slightly on an existing (albeit successful) formula.
Same too with the new RAZRs from Motorola. Good phones? Absolutely. Very good actually. But again, the new models simply earn another first down; there's no razzle-dazzle Hail Mary resulting in a crowd-pleasing touchdown here either (though the move towards a bezel-less chassis is a positive I'll write about in a future column here on Stark Insider).
Google will likely update its flagship Nexus Android flagship (of which I am smitten, unlocked glory and all) in Q4. Early word is that we shouldn't expect miracles. Still, I'll be ready to upgrade in a nanosecond.
It's clear to me that the Golden Age of mobile tech, presided by Steve Jobs, is over.
Will we ever see another introduction as ground-breaking as the original iPhone or iPad? Yes, undoubtedly. But my hunch is that the next wave is years, possibly decades, away.
The iPhone 5 proves a few things:
— the tech press and blogs are insanely over-heated, and have become unwitting megaphones for tech companies (okay, true, we already knew this) — I'd liken them to poodles, but that metaphor has been reserved for wine bloggers
— when it comes to disruptive mobile hardware technology, we've entered the Incremental Era (like it or not)
— the magic of Steve Jobs is sorely missed – and it shows
— Apple is running scared, sees the legal system as its primary engine for self-preservation
— Apple's marketing machine is so finely tuned it can turn minor screen resolution improvements into a cause célèbre – "more room for apps!"
— the Google Nexus is still the best smartphone out there