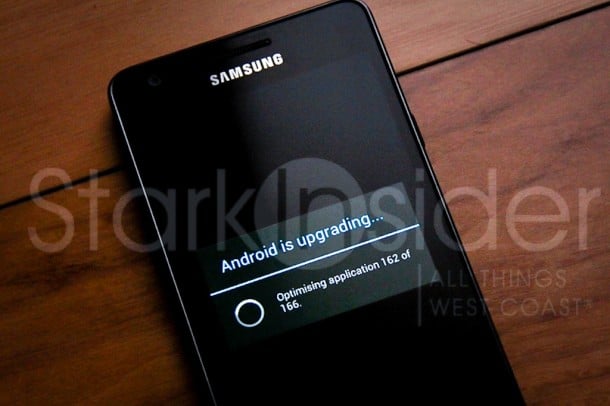 This is starting to look better. Finally we're seeing some Android handsets worth talking about. 2012 ended strongly, with the launch of the Samsung Galaxy Nexus and the intro of Ice Cream Sandwich to the world. Well, a smart part. 1.6% of the Android world to be exact (but: Do consumers really care?). CES and MWC were let-downs. A lot of hype, but little follow through in terms of products – save the Galaxy Note which looks like a surprise hit.
But that could change.
On the horizon finally some lust-worthy kit approaches: HTC One X (or whatever US name it becomes), Samsung Galaxy S III, and the Droid Fighter. Sony, I don't really think they're going to make the cut. I could be wrong about that, but so far the specs on their upcoming models are middle-of-the-road.
If you've been following my agonizing trials and tribulations here on Stark Insider, you already know (all too well I fear) that I'm still lugging that classic '09 model, the OG Moto Droid. The one that essentially kicked Android into high gear. November 2009. Things would never be the same; just ask Microsoft or RIM about that. So I keep hanging on to Droid and Gingerbread, hoping for the next best thing. I'd like the best possible Android so I can retire my trusty Droid, but it's got to be on Verizon as I'm grandfathered on unlimited data – no way I want to give that up. I almost went for the Nexus, but if it weren't for that woeful battery life. RAZR Maxx looks good. But we're so close to the next wave of uber-Androids I'm convinced it's worth waiting just a few weeks more. Meanwhile Friend of Stark showed me how to root a Samsung Galaxy S2. I took a leap. And now have a brilliant – wi-fi only – unlocked S2 running ICS.
All that to say, here are some of the hottest Androids that we should see landing on Verizon, AT&T, Sprint and/or T-Mobile over the next few months, with at least one or two possibly even as early as April.
Which would you pick as your Android of choice for the next two years?
HTC One X
Most-likely carrier: Sprint. AT&T.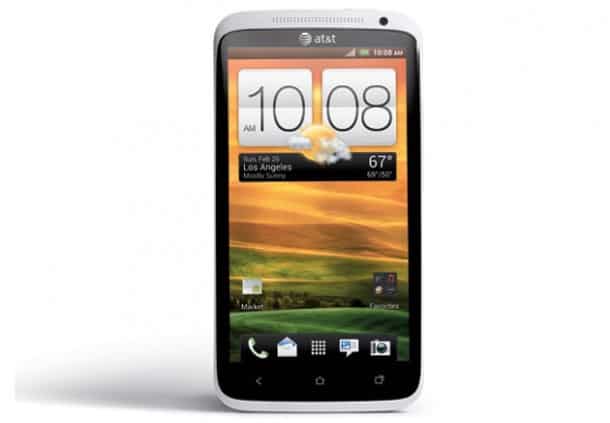 First off, huge disappointment. Only Europe will get the Tegra 3 quad-core. So much for that. Still, word has it X will ship with a 1.5GHz dual core processor and 1GB ram. Sense is always a hot button. I'd rather not have it, especially after seeing how brilliantly stock ICS (Cyanogenmod) runs on the Galaxy S2. Pure Google is pure joy. This X will launch on Sprint next month if our sources are right, with AT&T soon after. If true, this Android is a non-starter as we're not likely to see it on Verizon in the near-term.
Samsung Galaxy S III
Most likely carrier: AT&T. Verizon?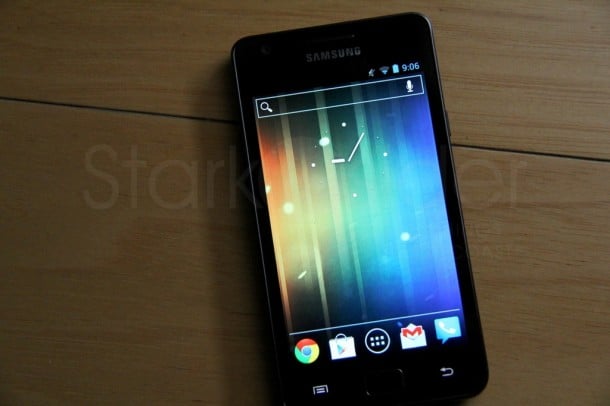 This one is going to be hot. The predecessor is Samsung's best selling phone, though it can't quite achieve the same level of success that is the iPhone 4S – but who can at this point? Some rather ridiculous looking "leaked" shots of the S III have been making the rounds. They look as phony as a Mike Daisey Shenzhen essay. Any sight of Touchwiz brings make me noxious; it's far worse than Sense if it's any consolation to HTC. The S III specs are drawing all sorts of wild conjecture: quad-core Exynos, 12MP camera, ceramic frame, inductive charging (yes, please!),
Motorola Droid Fighter
Most likely carrier: Verizon.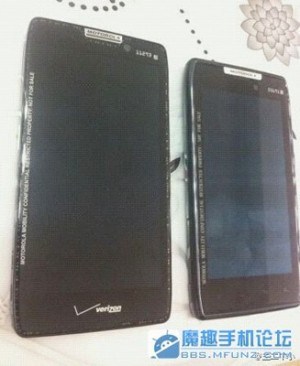 I admit to being partial to Moto. An American company, it bootstrapped, along with compatriots Verizon, Google, the whole "Droid Does" mantra and took Android to amazing heights. All of a sudden, here was this mysterious dark/red world where iPhones wouldn't stand a chance. It was incredibly techy. The extreme differentiation — iPhone = bubblegum, Droid = muscle — worked. The bloodshed came predominantly from RIM and Microsoft. Like the S III, equally ridiculous "leaked" photos of the Fighter are making the rounds. Oh, there! An out-of-focus SKU! A non-descript, rectangular phone with the Verizon logo! Wowwww! Of course, there's me, just as eager as the next guy, checking it all out. Expect a 4.6-inch screen. HD no doubt. ICS. Best of all it looks like the Fighter (I keep picturing Galaga for some reason) will use softkeys like the Nexus… just the way I like it.
Ranking
Here's how I'd rank them. Keep in mind I'm on Verizon with unlimited data, so that factors into my thoughts here. Droid Fighter and S III run neck-and-neck in my estimation, and will cause a huge upgrade storm in the coming months, myself likely included.
STARKIN: Spring 2012 Android Picks

1. Moto Droid Fighter / Verizon

2. Samsung S III / AT&T

3. HTC "One X"