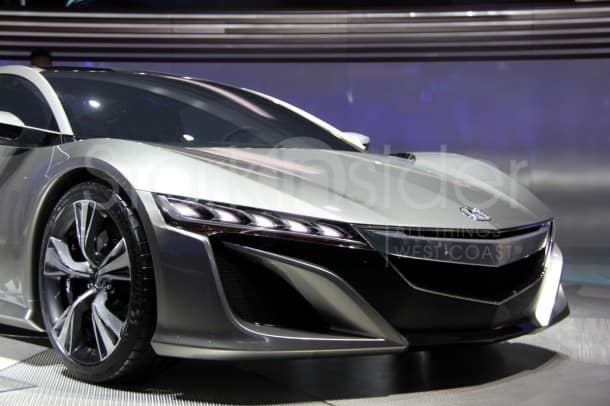 Mixed feelings. That was my first reaction to the new NSX concept. Revealed yesterday, I was able to spend more time with the supercar, up close and personal – many of the 5,000 journalists here in Detroit have left after day 1 of the press preview (do they not care about the Toyota hybrid update held this morning!?).
Introduced in 1990, the original NSX is, of course, a modern classic and signaled the end of excess and heavy sports cars (Nissan 300zx Twin Turbo, Toyota Supra). Lightweight. Mid-engine. Superb brakes. What more could you want? So to say this concept was eagerly awaited would be an understatement of Karaokean proportion.
While we don't know when – or even if – Honda will launch this demon, we can at least size up what they're thinking in terms of design direction.
First things first. It's dramatic. No doubt about it. When you pull up to the Whole Foods parking lot (beating my Prius to the last spot) in, oh say, a jet black fighter edition of this angular exotic, expect oranges to tumble to the ground. This is a design that invites study. Creased, wedgy, and purposeful, not unlike the Lexus LF-LC we also saw here yesterday, this is no shrinking violet. So you'd best wear your proudest Cole Haans or maybe that should be Dr. Dre beats. However, while the LF-LC evokes class the NSX is all about brawn. Maybe too much. The headlights, and grill for example lack flow and integration. If you look closely you can see that the entire assembly appears almost modular.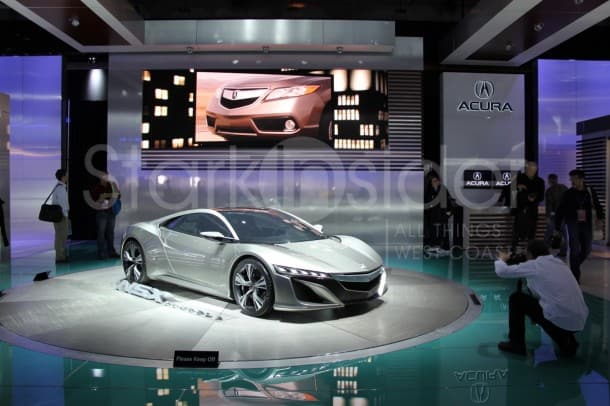 Take a few steps back and size up the overall package and you might get Lambo Gallardo vibes. As much as I love the Audi supercar, that's unfortunate. To me at least the NSX stands for something original. Remember the groundbreaking design when you first saw it? Then you read about the performance and realized the bar had been raised. Ferrari would have to up their game. Flash forward to 2012 and the exotic and performance markets are well established, no longer just the province of the Italians and Germans.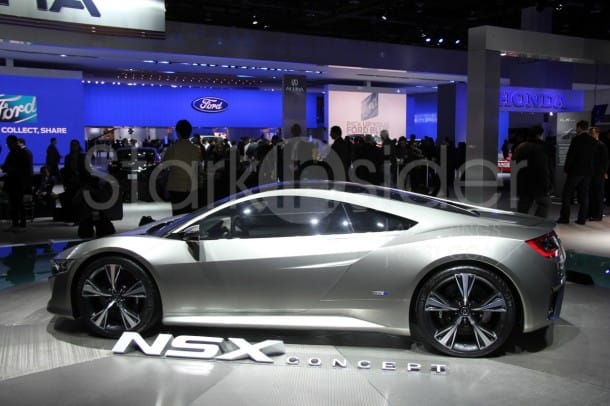 Likewise, the profile is unremarkable, and again signals other exotics we already know and love.
The rear, however, may be the best design aspect of the concept. It well integrated. I like the thin light bar that connects the rear light assemblies.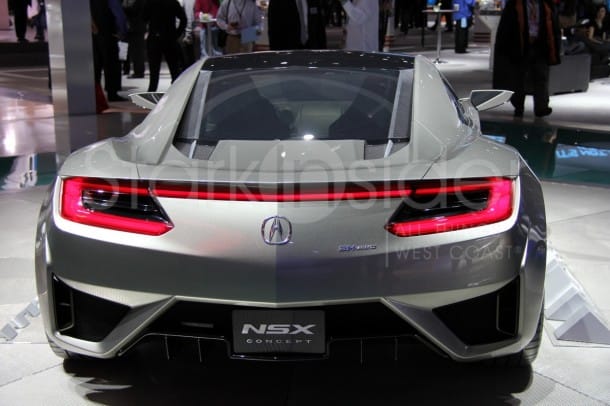 But the Acura brand faces far bigger scrutiny.
Why, I wondered, is Honda even toying with this halo exotic when its cars – every day models sitting in showrooms seeking buyers – are in shambles?
At every corner there's a non distinctive model – the TSX, TL, RDX… etc. Acura is facing an identity crisis. Worse still, buyers are confused: does Acura stand for performance? for value? for luxury?
Once positioned as a premium racing-inspired brand, Honda is now retooling and lowering its sights. Again, why then, if that indeed is the marketing goal, are they futzing with exotic design? I understand halo cars draw crowds. And it worked again. Here in Detroit, it was a photographers dream shoot. Yet I can't help but think there is a strategic disconnect. It pains me to say it – I'm just as thrilled to see killer kit on the road as the next guy – but Honda should kill this thing, or at least delay it until it can refresh its core line-up.
Then again, driving it could change my early opinion in the blink of a Tony Stark second.
Unless the NSX comes in at a really competitive price (within the base 911 Carerra range) my money, though, would be on the already in production and revered Audi R8. Meantime, I'm fully willing to revel in the eye candy.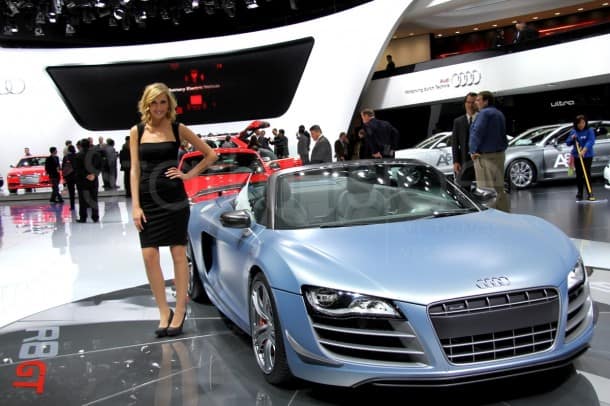 Stark Gallery – Honda / Acura NSX Concept