"Ridiculously fast" quad-core processors will likely be a significant (technical) theme for Android smartphones making appearances this week at CES in Vegas. But what else can we expect?
Last year we were bombarded by tablets that bombed (Xoom, how we loved you – PlayBook, it was bittersweet), so I won't cry in my Riesling if attention shifts toward handsets. After all, Ice Cream Sandwich is here (10 things you'll love) and 2012 figures to be the year that Google attempts to integrate its platform for both smartphones and tablets – an imperative move that can't come soon enough, what with the daunting growth of fragmentation (a variety of device sizes with a dizzying array of Android versions).
Those that have held off upgrading to the sleek Samsung Galaxy Nexus (review) will want to pay particular attention over the next few days. Your Android of choice is likely just around the corner. I'm still on an OG Motorola Droid and held off committing to the Nexus not because it's not great kit (battery life aside), but because I'm suspecting we're going to see significant innovation at CES.
Viewsonic
Another manufacturer will jump into the fray. Viewsonic is launching its first Android smartphone for the US market according to this Forbes report. The ViewPhone 3 features a 3.5-inch display, 5 MP camera, dual-core processor (800 MHz), 512GB RAM, 3G, Gingerbread.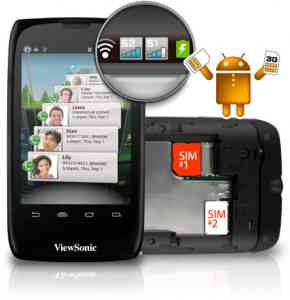 Stark factor: C. For a company that is known for its display technology, this lightweight surely underwhelms. Its diminutive 3.5-inch screen is not likely to blow anyone away, especially us die-hard Androids. Obviously this is a low-end play. That's a crowded Android segment. And margins aren't hot, so I'm not exactly sure what Viewsonic is thinking here.
HTC
Expect several handsets from HTC, including the Fireball (Verion), Elite (AT&T) and Zeta. The Edge (4.7-inch HD), though, is the one likely to top the list. Featuring ICS, and a rumored quad-core processor it may very well be the must-have phone to knock the Nexus off its perch. Some suggest that it will show at Mobile World Congress instead, which would mean a February launch instead.
Stark factor: A+. HTC Sense aside, this Taiwanese company has been in the Android game since the get-go. I put them in the top 3, along with Samsung and Motorola (Google), of smartphone manufacturers to watch. Expect a strong line-up, and at least one or two standout differentiators.
Samsung
If you're trying to figure out how to make money with Android handsets, you'd do well to walk through Samsung's financials. They seem to be the only company generating profits. Motorola recently missed its Q4, and others aren't faring much better. Compared to Apple's vertical model, it's an economic moshpit for Android manufacturers.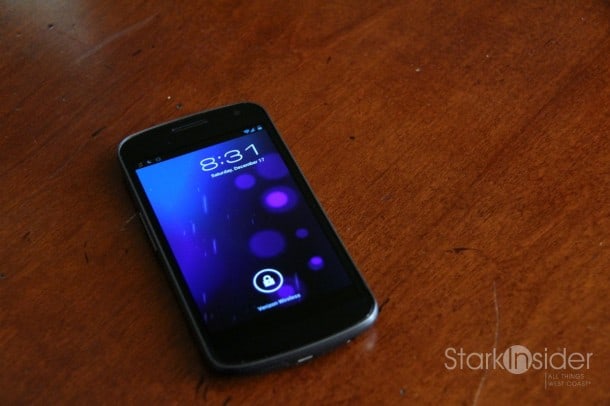 Stark factor: B. The rumor-mill seems relatively quiet when it comes to Samsung's CES line-up. There is an outside possibility we'll see the Galaxy S III, but many report that too will happen at MWC. Instead, expect Samsung to put more wood behind the Galaxy Nexus arrow. The sleek device is the first to run Ice Cream Sandwich and began shipping last month on Verizon's 4G LTE network. I hope Samsung addresses the woeful battery life on future models.
Motorola Mobility
A Droid RAZR Maxx could steal the limelight in the Motorola booth. Expect it to continue the thin tradition re-booted with the launch of the Droid RAZR in Q4 '11.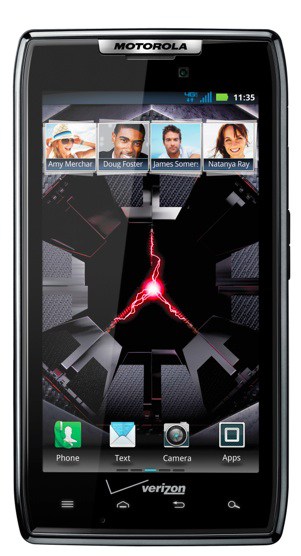 Stark factor: A. My favorite manufacturer, by a wide margin (check out the Moto Droid RAZR for an example of stellar design). I can't see why Google won't use them as their reference design of choice for Nexus going forward. And, interestingly enough, isn't this a bit of a move towards a vertically integrated model? Just slightly, but, still, it's worth contemplating. Now that Google owns (though it's billed as open source) the software (Android), and now hardware (Motorola) could it be trying to better control the end-to-end experience, if at least partially? Also, keep in mind it's mandating Holo as the defacto theme for all smartphones running ICS, suggesting that consumers had been getting confused with the proliferation of custom skins and other changes to the stock Android experience.
And the rest…
Sony will thankfully ditch the Ericsson moniker, and roll out some well-built Androids, the Experia Arc HD and LT28at.
LG will likely be the first to showcase new Intel Medfield reference designs for Android. And its ICS-packed Optimus U1 could also make an appearance.
Wildcards … ?