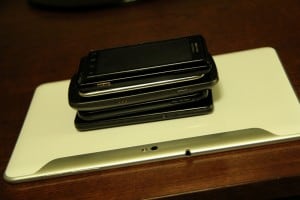 Everyone's talking about the Samsung Galaxy Nexus, Google's new flagship Android. After spending a few days with the phone, here's 10 things I love about Nexus and think you will too (if you haven't yet bought one that is). Also don't miss: after upgrading from an OG Moto Droid I posted my first impressions of the Nexus.
Sporting a sexy design with curved glass, a crisp 4.65-inch display, and wicked fast 4G LTE on Verizon, it's stolen the hearts of us Androids. I know of at least three or four iPhone converts too. That's not surprising, really given the relatively lackluster 4S launch and the one-size-fits-all (3.5-inch) approach Apple has taken (one that I suspect will change in 2012 with multiple display sizes for iPhone and iPad).
Most importantly, the curvaceous Nexus is the first to run Android 4.0, aka Ice Cream Sandwich (ICS). Think of it as Android all grown up, dressed to impress. Refined, slick and pretty are not words you'd normally associate with Google's market leading OS. But with ICS they're absolutely appropriate descriptors. While not everything is perfect (and I'll have more on that in the coming days), this is a welcome improvement. Google's new design aesthetic recently seen across refreshed apps and web properties is really growing on me; ICS too benefits from a consistently clean, simple user experience.
Both the hardware and software have been receiving plenty of headlines, many of them earlier focused on the somewhat confusing launch. However that's all behind us. Nexus has landed just in time for the holidays, and now it's time to celebrate.
Here's 10 things (in no particular order) that I think you'll  love about  Nexus and ICS. Be sure to stick around for an interesting twist at the end of this post.
1. Notifications – Best in the business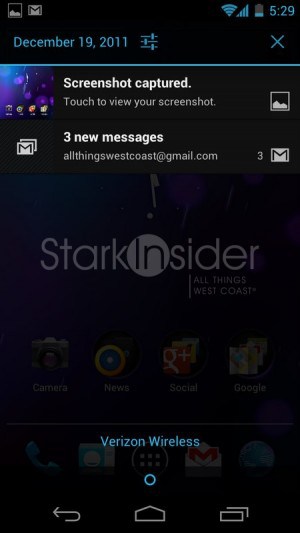 It just keeps better and better. Android has always had the best notification system, handily besting Apple's intrusive and awkward pop-up model. All the trademark features are here: pull down notification screen, small alert icons at top left, and customizable flashing LED/sounds. But it works even better in ICS. It's fast and easy to scan. Thanks to gorgeous, deep blacks, images really pop. Clicking a notification–email, Facebook update, missed call–takes you to the app in question. Not earth shattering, but well executed and another reason why Nexus is a pleasure to use.
2. Curved Glass – Just because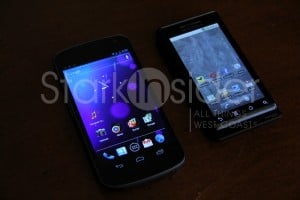 Does the curved glass really make Nexus more comfortable for phone calls? I'm not so sure. Comparing it to the also superb Motorola RAZR Droid and Samsung Galaxy S II, I didn't really notice it much. But, it makes for good marketing copy, and makes Nexus stand out from the Android crowd. Why? Just because.
3. Folders – Superb implementation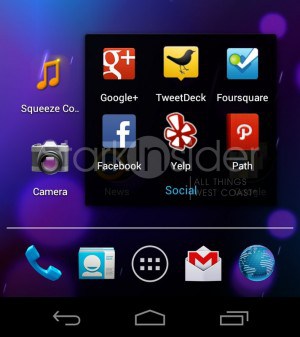 Again, sometimes it's the little things. In this case: an important feature that helps you stay organized. To be fair, this is an area where Apple has had a leg up on Google; somewhat surprising given Android's emphasis on flexible home screen customization. ICS levels the playing field. Want to organize all your social apps? Just drag Foursquare onto Facebook and a folder is automatically created. Name it and you're done.
4. Social Integration – Nexus "gets it"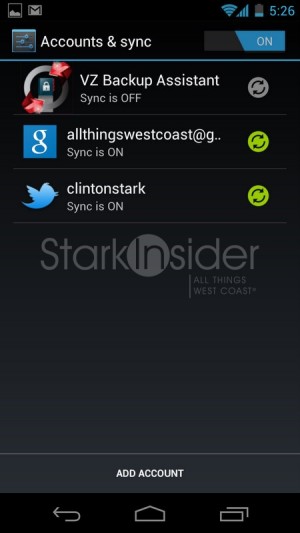 Google+ is everywhere on Nexus/ICS. But so too are Facebook and Twitter. If you want them to be. (one thing I don't love so much: my Facebook account refuses to sync. I click Add Account. Then choose Facebook. But Nexus returns me to the screen you see above… that's one way to give G+ an advantage…)
5. Meet Roboto – Slick new default font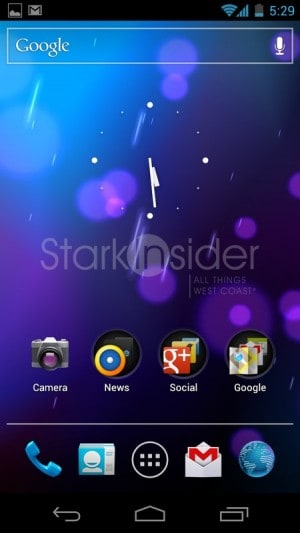 Android has always had that futuristic vibe. It's still there with ICS. But picture Captain Kirk in a tux… that's Roboto (note: now accepting better analogies…).
CONTINUED: 10 Things You'll Love About Galaxy Nexus and Ice Cream Sandwich …