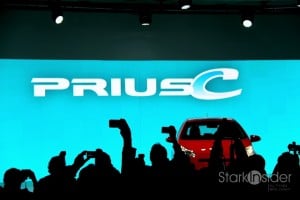 A study by Deloitte reveals that about six out of ten milennials prefer hybrid cars. Gen Y – some 80 million of them, born from 1980 to the early 90's – represent a large opportunity for automakers looking for the next wave of growth.
To many, the hybrid "experiment" has seen middling results. Others dispel the notion, suggesting that alternative fuel technology such as hybrid systems is new, and that the move away from purely combustion engines is inevitable. Geopolitical pundits see it as an opportunity to reduce or eliminate dependence of foreign oil.
According to the survey, now in its fourth year, suggests this tech-savvy generation "are married to the convenience of traditional gasoline-powered automobiles, strongly preferring powertrains that do not require plug-in recharging."
"Gen Y consumers clearly view their automobiles as more than just a way to get from point A to point B," says Joe Vitale, global automotive sector leader, Deloitte Touche Tohmatsu Limited. "They see them as a way to stay connected around the clock, and, they're willing to pay it."
On average, Gen Y consumers are willing to spend more than $3,000 for hardware that delivers connectivity.
Key Point from the Deloitte Survey:

A strong majority (59 percent) of Gen Y respondents surveyed prefer an 'electrified vehicle' over any other type of car or truck. Moreover, Gen Y consumers heavily favor hybrid gasoline-electric vehicles (57 percent) over pure battery electric vehicles (2 percent) or vehicles with a traditional gasoline-only powertrain (37 percent).
If the data proves accurate, automakers' big bets on hybrids could pay off. The Detroit Auto Show (NAIAS) saw several large announcements. Ford opened the marquee event with its brand new 2013 Ford Fusion, which is available in hybrid and plug-in (Energi) configurations. Toyota, a long-time player in the hybrid market, showcased a next generation hybrid, dubbed the NS4. Lexus dazzled with its LF-LC supercoupe concept, proving that hybrid technology does not need to come at the expense of style or performance.