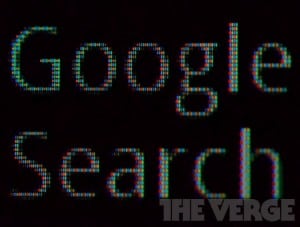 Maybe seeing is believing. After I scoured the net last night for the latest on the Motorola Droid RAZR, I came away slightly confused. Was this a great Android smartphone, worthy of consideration to replace my two year old trusty Droid, or was the display holding it back from true champion status? Like a lot of you, the only solution may very well be to get a first hand look the RAZR hits Verizon stores in a few weeks.
For those that have not been playing along, my mission is quite simple: to replace my first-gen Motorola Droid (November 2009) with a killer Android smartphone that will take me another 2 years.
I primarily use the Droid for email, calendar, and also to update social networks. I'm can't live without Google Nav. I use it every day here in Silicon Valley- up to Napa for a wine event, back down for theater in Berkeley and over to the Computer History Museum in Mountain View to cover a tech event. Droid gets me there, hassle free.
Upgrade dilemma
Motorola RAZR is (or was) on my short-list of candidates to replace Droid. I previously ranked them as follows:
CLINT'S ANDROID HOT LIST
Which phone will replace Moto Droid?

1. Samsung Galaxy Nexus

Advantage: ICS out of the gate! Softkeys. Samsung build quality.

2. Motorola Droid RAZR

Thin is in, Kevlar backing.

3. HTC Rezound

Nothing stands out for me- I don't listen to tunes much so Beats Audio is nothing special, and I prefer stock Android over HTC Sense.
So I've been devouring all the Droid RAZR reviews. Should I jump in, or–like the Price is Right–pass on this showcase and hope for more?
Controversy is swirling around RAZR's display quality. For me, this is a big deal. Any bit of fuzziness while drive me nuts, especially in a new device that's supposed to last another 24  months.
The Verge had this to say:
 "The RAZRs screen is a major disappointment … the RAZR's screen looks pretty bad … According to Motorola, choosing Super AMOLED helped make the RAZR thinner — AMOLED displays don't need external backlights like traditional LCD displays. It's just unfortunate Motorola had to sacrifice display quality as well."
Included in the review are a few close-ups of the RAZR display that are quite damning–fringed colors and jaggy text.
But not every one agreed. CNET gave it 4.5 out of 5 stars ("Outstanding") and called the display fantastic:
"While its slim profile is certainly stunning, the Droid Razr's 4.3-inch Super AMOLED Advanced display is nothing to sneeze at, either. It's simply gorgeous, with vibrant and rich colors plus tack-sharp details; it reminds us a lot of the AMOLED screens we've seen on Samsung handsets. The Droid Razr does use a Pentile matrix display, so images are not as smooth as on those same Samsung phones. Text in particular has a very slight graininess to it."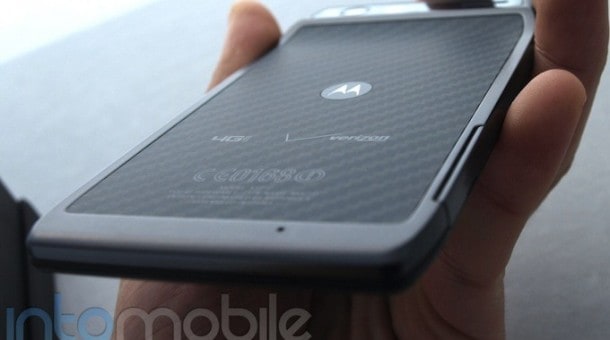 Intomobile had this to say in their "is thin enough?" review:
We're still fans of the Retina Display and the wonderful things Samsung is doing with the Super AMOLED Plus screens but the Droid Razr should be satisfying for most of you out there. It's bright and as responsive as you would expect from a capacitive touchscreen of this quality but that dreaded graininess can pop up with some text.
Uh-oh: yet another mention of graininess. But–hold the phones!–PCMag awarded it Editor's Choice (4.5/5). See what I mean about "mixed" opinion?
Yes, the re-booted RAZR is getting generally strong scores; however, I can't get past these criticisms of the display quality. The reviews so far seem unanimous: that while the phone is better than the Bionic its likely to be trumped any day now with the impending releases of the Nexus and Rezound.
For now, unless you can straighten my thinking here, I'm striking the RAZR from my short-list and narrowing the decision:
Samsung Galaxy Nexus OR HTC Rezound ?