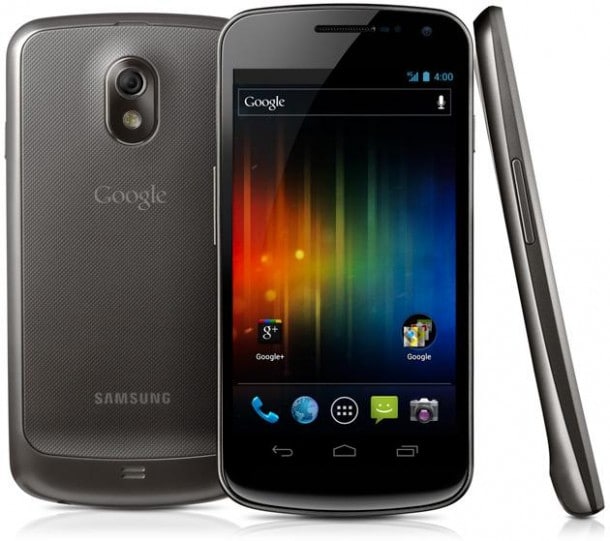 Just say no to iPhone.
I'm still debating which Android smartphone will replace my trusty (but aging and definitely slower these days) Moto Droid that I picked up on launch day about two years ago at a local Verizon store.
As I wrote in my comparison of the two heavyweights last week there's a lot to like in both phones. The RAZR is … well, razor thin at only 7.1mm. But the Nexus packs ICS (Ice Cream Sandwich), version 4.0 of Google's latest mobile OS. Being an ardent early adopter that last point may just tip the scales in favor of an upgrade to Nexus.
Regardless of what phone I pickup in the coming weeks, I'm looking forward to:
1. Faster performance – Moto Droid was fast back in the day (2009), but now feels sluggish no matter how many apps I delete, and no matter how many processes I kill. My #1 need … is for speed!
2. Larger screen – the latest class of smartphones (Bionic, we hardly knew you) are so much lighter and easier to pocket that a larger display is really a slam dunk. Case in point: Samsung Galaxy S II – it's almost too light. Since I use my Droid every day for Nav, I'm going to appreciate a larger, more vibrant (Super AMOLED) display.
3. (Much) Improved Battery life – the battery is terrible on Droid. Quite ridiculous really. Some report they get 10+ hours on it.  I know how that goes though: turn off bluetooth, lower display brightness to minimum, don't make phone calls, don't send text messages… and, oh yeah- turn it off completely, then you'll be really impressed. I envy the iPad in that respect; almost a 10-inch display and yet it can go forever. Standby doesn't suck it dry either.
Unless some surprise announcement is forthcoming I've pretty much narrowed down my decision (like a lot of you out there it appears…) to either a RAZR or a Nexus. I was most certainly going to go RAZR (hey, nostalgia is fun), but for a feature monger like me, ICS on Nexus is hard (pretty much impossible) to turn down. According to some Twitter G2, RAZR will get it in January, but it's not yet confirmed.
Since I haven't been able to get my hands on either Android smartphone, I've scoured the web (like a lot of you out there it appears…) for the latest opinions, info, photos.
Here's some of the thoughts I've run across.
Fonehome, across the pond, had this to say:
"The Samsung Galaxy Nexus appears to have the slightest of edges in a couple of key areas, but once the RAZR gets its Ice Cream Sandwich update things could be a lot more difficult to call. We can't wait to see these two slim super-phones in action side by side."
Meanwhile, the Globe & Mail up in Canada found 5 features in the Nexus that you won't find on the iPhone:
1. Face recognition unlock

2. A true 4G network

3. Mobile payments

4. Automatically respond to calls with a text

5. A wider screen
Ubergizmo wonders if the Pentile screen on the Google Nexus is going to be that great, after all:
"It seems that the 4.65″ HD Super AMOLED display found in the Samsung Galaxy Nexus is not that "super" after all, where it will rely on the similar RGB PenTile display that is available on all Nexus devices until now instead of using the full RGB display that is found in the Super AMOLED Plus devices."
And Geek.com has the best spec comparison I've seen yet between the two phones. Their summary:
"These phones have a lot in common in the specs department. As much as people were holding out for the "Nexus Prime" (which ultimately ended up being the Galaxy Nexus), the Droid Razr has snuck in and created a difficult decision for a lot of Android users."
UPDATE: HTC REZOUND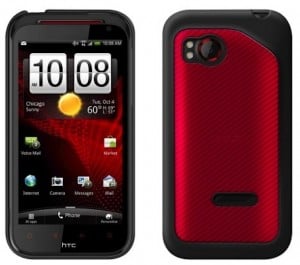 Word is that HTC will announce their version of Nexus – crappily dubbed the "Rezound" – on November 10. On its design, intomobile suggests you "grab a barf bag."
Like RAZR, price is on top end at $299 with two year contract.
Rumored specs:
4.3 inch screen
1280 x 720 pixels
dual core 1.5 GHz processor
1 GB of RAM
8 megapixel camera
4G LTE
But — BUT! — only Gingerbread. And my favorite quote from intomobile:
"…tell us this design doesn't want to make you hit yourself over the head with a half empty bottle of wine?"
Imagine what you'd do if you finished the whole bottle?