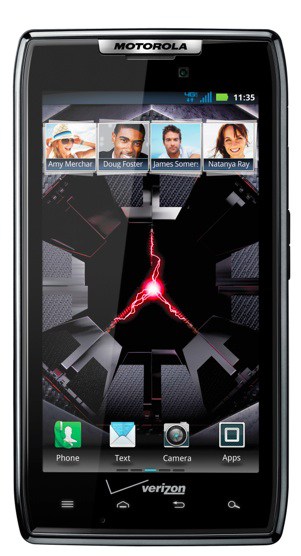 Well this makes my upgrade decision just a little bit more difficult, and possibly I'm not alone in that regard.
Today, Motorola Mobility re-launched its storied and much revered RAZR brand (remember how slim was in circa 2004?) in the form of a sleek, powerful Android smartphone. Of course, this makes perfect sense. Moto is now owned by Google via the $12.5B acquisition this summer that caught many of us off guard. Slim, as in 7.1mm slim, is in once again.
It's a much needed move. According to comScore, Motorola's market share has dropped from 15% in May to 14% by the end of August.
As I wrote last week I'm one of millions of proud, first-gen Moto Droid customers. I picked up the phone on launch day (Nov. 6) at a local Verizon store here in Silicon Valley. It was busy, and there was a lot of excitement about this little fledgling OS called Android. There was by no means Apple-level pandemonium.
I remember the customer service rep helping me set up my credentials – just typed in my Gmail info, and – bongos! – all my info was there including calendar, and contacts. Ah, first love. That was just the beginning. When I started to use Google Navigation the little Droid quickly became indispensable – it took me everywhere, up to Berkeley Rep over to A.C.T. in San Francisco, up to Rubincon Estate in Napa and then back to the Computer History Museum (to interview Woz himself) in Mountain View.
Up until today I was thinking the Google Nexus Prime would replace my trusty Moto Droid.
But now this: Moto Droid Razr.
Specs are amped, as expected:
— 4G LTE
— Android 2.3.5 Gingerbread
— dual-core 1.2 gigahertz CPU
— 1 GB RAM
— 4.3-inch Super AMOLED qHD display (this may very well be my favorite feature)
— 32 GB storage (16GB on-board / 16GB memory card)
— 8 MP camera w/1080p video (anything is better than the original Droid!)
— 2 MP front-facing camera
— 7.1mm thick
— reportedly the first device to stream HD Netflix movies (per Motorola Mobility president Sanjay Jha)
— battery: 12.5 hrs talk / 9.5 hrs video
— on sale: early November (wouldn't you know it, just as us first-gen Droids are coming off contract)
Regarding that Kevlar nano coating: boo-hoo. Not a big deal I don't think really- I've never had problems with rain or water in the past, so this is a bit of a ropey dope in my view.
Price is also top end, at $299 with two year contract. I don't expect many Apple fans to convert, what with the 4S priced $100 less.
Many are already scoring this one in favor of the Google Nexus.
I'm still on the fence: wait for Google Nexus Prime (curved glass design?! and possibly running ice cream sandwich, aka Android 4.0?) which is expected to be a flagship model or seriously consider the Moto Razr?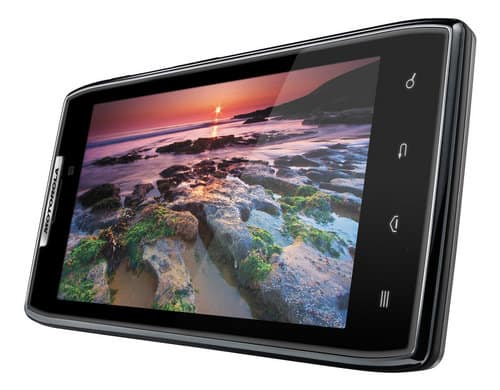 [More photos of Razr: Verizon and Motorola]