Yes, I know, I know, summer's not quite over yet, and we're already talking Back to School. Well, on the plus side it's an opportunity for you students to load up on some new gadgets. For the parents, well, Godspeed my friends.
I'm guessing that the Apple iPad is a bit of a hit around the hallways, and given the mountainous glut of accessories out there, I'd thought I'd share three of our favorites here from Stark Insider.
We see a lot of gee-whiz gadgetry, and, yet, all three of these picks are simply designed, and priced. Better still, they're all well designed.
Protect it: HyperShield back cover for iPad 2 ($19.95)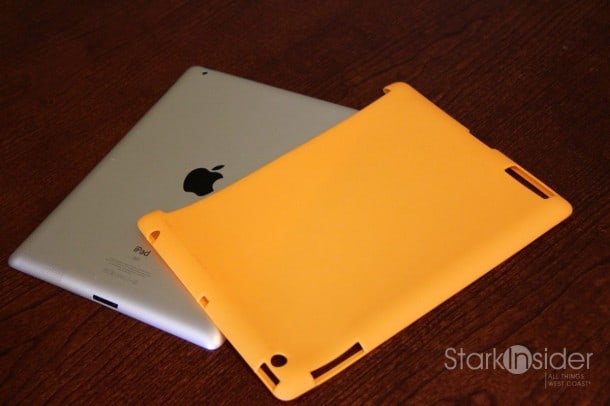 For now I'll sidestep the potentially messy question as to whether the gorgeous aluminum finish and Apple logo should ever be covered to begin with; this, dear fanboys across this great nation, is a personal preference. As is the color – seen here in a burnt orange (or maybe that's popsicle orange?). Net-net: I much prefer this HyperShield (plus Smartcover combo) to some of the bulkier options out there. Sure it's simple. but it's also slim (1.4mm thin), feels good to the touch and is reasonably priced. (full review).
Prop it: Breffo Spiderpodium Tablet Stand ($34.99)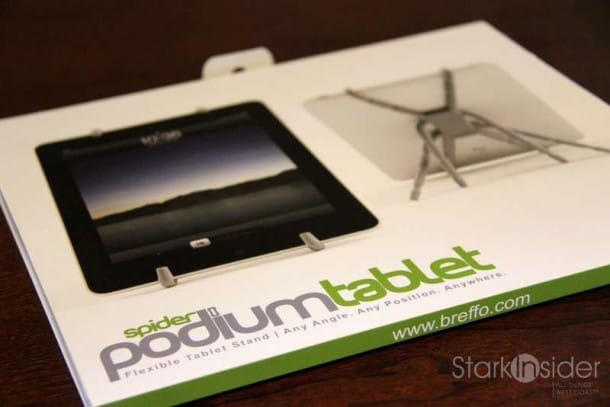 Differentiating feature: Cunning, spider-like moves. Signature move: Cloaking your iPad in a rubberized grip of certain death — albeit comfortable and stable. Bonus: not the least bit corporate. (full review).
Clean it: Toddy Smart Cloth ($12.99)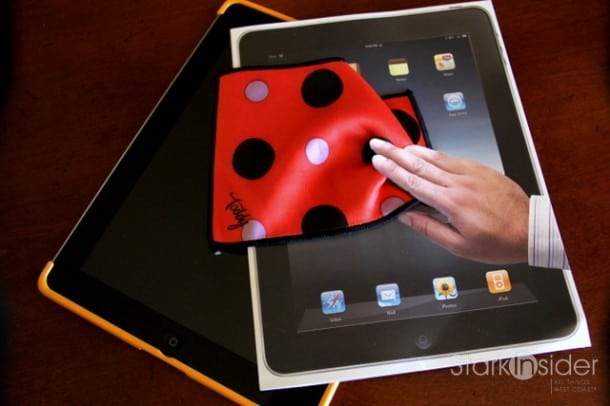 Okay, the name is a little cutesy and the packaging has a bit of a David Copperfield feel to it. But this colorful little cloth should take care of all those burrito-fueled finger smudges. It's available in 42 different "vibrant" print options, so don't worry if polka dots aren't your bag. Made of micro-fiber, it won't scratch your iPad (or favorite iDevice) and features an antimicrobial coating.