There are only two gadgets I've purchased on release day in recent memory. The Canon T2i (March 2010), and the Motorola Droid (November 2009). I'm not the kind of guy to stand in line, or get riled up over the latest and greatest. But both of these tech products have been extremely competent workhorses.
But now a dilemma. With the new Canon Rebel T3i available and the up-level EOS 60D what is a would-be upgrader to do?
Canon T2i
T2i is a trusted friend to Stark Insider as I use it for all our videos now. I cringe when I look back to some of the old shaky Vixia footage–not that our new segments are completely perfect, mind you, but at least I think I see some improvement in quality (and, true, blame that shakiness on the camera operator, not the equipment!). Most of that incremental improvement has to do with the fact that we can now shoot video with a DSLR. How has the experience been? In a word: awesome. You get the flexibility of using any number of lenses. Beautiful depth-of-field is possible if you like that sort of thing. And the 1080p/24fps is icing on the cake.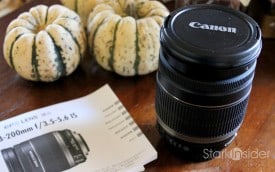 Over the past 12 months, I've added an upgrade or accessory to T2i here and there. The biggest bang for the buck I'd say is the Rode Videomic. This is a shotgun mic that flat out impresses. It's on my camera about 99% of the time. Forget about using the built-in T2i mic. Then, I upgraded the lens. The kit lens is decent, but not too flexible (18-55mm). With a 18-200mm I can get higher quality stills, and also some film-like zoom shots when in video mode.
Finally, I focused on audio quality on my interview subjects. This is where the stellar Zoom H1N comes in. It's a field recorder. But I use them as "wireless" lavs- it requires post-production sync which adds time to the process… and time does matter! This trade-off, as I've discovered, is worth it. The audio in Stark Insider videos is light years ahead of what we we're doing even just 8 months ago. There are still much improvement, but, hey, why not celebrate each baby step? The good news: all of these upgrades will work on pretty much any future Canon DSLR model.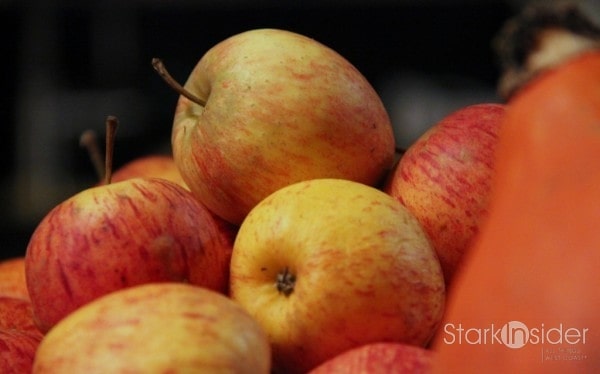 Canon Rebel T3i
CNET just scored the new T3i 3.5 out of 5 stars. I'm awaiting the dpreview.com review (the gold standard). For me, this model is a pass as it doesn't offer enough of an upgrade over the T2i. For new buyers, though, looking to get an entry-level DSLR with stellar video capability this is the one I'd recommend. Plus Canon's held the price to only $899 with the 18-55mm kit. Amazing value really.
More DSLR and T2i Coverage:
Canon EOS 60D
The 60D is an intriguing proposition for someone who's spent time with the T2i and is looking to upgrade. It offers just enough extras to tempt the upgrade neurons. First and foremost to me is the adjustable LCD screen. This is monumentally handy especially when shooting video. With T2i I need to either keep the camera directly in line of vision or guess at the framing when I'm holding it above my head or on the ground for a unique angle. Also with 60D you get faster bursts which is good for action stills, and the battery is apparently higher capacity which is always a plus when working in the field.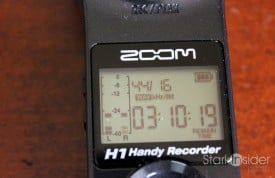 You don't need to break the bank either to upgrade. You can get the body for only $999.
As I mentioned earlier almost all the accessories I purchased for the T2i will work on the 60D including the lenses, shotgun mic, and "wireless" lav system. Batteries are about the only thing I can think of that won't be compatible.
One idea I have is to use the 60D as the main camera, and in some interviews (stationary) use the T2i for a second camera angle. Currently, I use a Flip HD to do this, and — no joke — the results are decent. Again, remember, we're shooting for the web primarily. Here's an example we did at a local theater with a two camera rig.
Example: Two camera shoot (Canon T2i / Flip HD) – "It's Insane!"
Example: Single camera shoot (Canon T2i with Zoom Handy H1 recorder on Titus) – "Neverlution"
Here's another video, but shot with just the T2i and cut using Adobe Premiere Pro. Need I mention this one is MA?
Example: Single Camera with Rode Videomic and Zoom Handy H1 – "Flavor! Napa Valley"
This one reveals some of the difficulty of seamlessly blending audio tracks recorded from different systems. I used Rode Videomic with the Handy, but it's unfortunately quite obvious when I cut from one to the next. Another area for improvement.
Bottom Line (for now…)
The jury is still out on this upgrade cycle. I'm tempted by the EOS 60D, but wonder if the next model, surely just around the corner, will offer a more radical leap in capability. Of course, there is always RED…
These are the vicious decisions that rapid innovation has thrust upon us hapless consumers. With smartphones now (and likely tablets such as the iPad too), we're trained to upgrade every year. There was a time vendors and analysts alike worried about over-saturation. Once every consumer has a phone (or camera, or MP3 player), they predicted, revenues would fall. Reality has proven anything but. And you can add this homey ginger to that mix. I'm just trying to keep my head above the water!