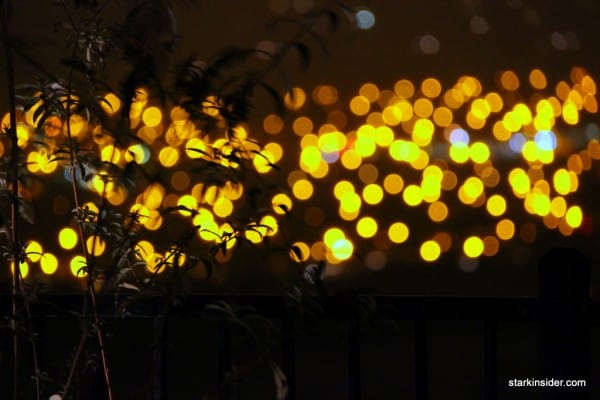 I finally upgraded the kit lens on trusty Canon T2i. Sticking with the Canon brand, the 18-200mm EF-S seemed to be the best bet for an all-rounder. After some research I placed an order. It has arrived and I've started to put the new lens through its paces, though I should note that it's new to me, not the market — the Canon 18-200mm EFS f/3.5-5.6 IS has been on the market for quite some time.
Why did I upgrade?
The stock lens that ships with the Canon T2i (so long as you're not ordering the body only) is actually quite impressive, especially considering it only adds $100 more to the package.
With a 18-55mm range, it offers some flexibility, and quality is decent, especially for someone like me who's not looking to win a Sports Illustrated photo contest any time soon.
But there are at least two areas where I began to note deficiencies.
The first was low light performance. It's not great. I usually carry a 50mm f/1.8 with me for times when I want to capture high quality low light photos or video — this comes at the cost of zoom options, however, since it's a prime lens with fixed focal length. Plus, the T2i adds a crop factor (why, I don't know) which means everything appears close than it should; in turn it means I need to stand further away from the subject I wish to shoot, which is not always convenient or even possible.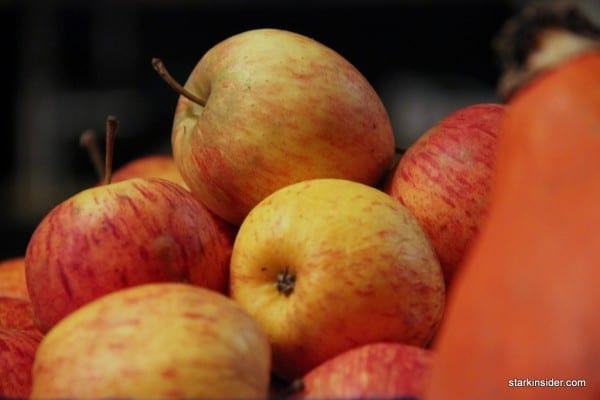 My biggest nit with my existing set-up, however, was the speed. Or lack of it. Fair warning, the stock T2i lens is a slow bugger. I didn't notice months ago, it performed well for my needs. But in the heat of the moment, with action all around, it failed me numerous times — it wheezed and whined its way to achieve focus lock… everyone familiar with this lens will know this chugging sound (and enemy of battery life).
Recently, we covered the Mill Valley Film Festival, and were fortunate to get air time with A-listers such as Sam Rockwell, Edward Norton, Danny Boyle, James Franco and Tom Hooper (director of the superb, Oscar buzz-worthy film The King's Speech). Many shots hit the cutting room floor: out of focus, blurry, or simply too late, missing the key moment in time, forever lost.
So I was looking for a versatile, fast all-in-one kind of lens that I would carry, say, over 90% of the time.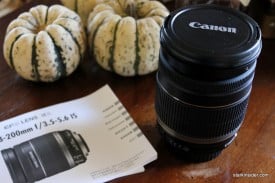 The first thing I noticed with this new lens is its heft. It's much heavier than the stock T2i lens. In a good way. The build quality is substantive. It also means the balance of the T2i using this lens is quite different; the front is now heavier. This will take some practice on my part to adjust, but I hope over time it will result in more stabilized video, as the weight should potentially reduce camera shake — maybe (I'm quite expert at finding ways to jiggle the darn thing).
The focal ring is 72mm (vs. 52mm) so none of my filters or hoods will work. Not a big deal, as I had to get a ND filter of some sort anyways to enhance depth-of-field during daytime shoots. I'm a bit of a DOF addict these days, and get ridiculously overjoyed when I can come back from an interview, or on location shoot with gigabytes of film-like stuff (oh, by the way, that grain you see in some of my videos, that's not ISO wrongly set, that's actually an intentional indie-film effect… or so I tell myself…).
Speed-wise, while not exactly a Porsche 911, compared to the old 18-55mm lens it feels at least like a decent sports coupe, say a Lexus IS350. It's smoother, quieter and faster. So far, so good. But I won't know for sure how much better it is until we get on location… and judging by our calendar here on Stark Insider I'll have plenty of juicy, fun stuff to capture soon enough.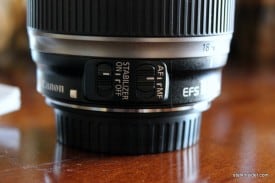 As you can tell, I'm not a technophile when it comes to reviewing lenses and camera gear here. There are many sites that do tremendous work in that regard; actually quite astonishing  — dpreview.com comes to mind. They redefine the meaning of thorough. Back in 2008, they reviewed this lens, and it was one of the reviews I used to make the purchase decision. I compared it to the also well-rated Sigma equivalent, but in the end stayed with Canon (a longstanding family tradition as well).
A lens hood and filter are on the way.
Fortunately I have another Baja getaway coming up later this month where I plan to put all the new gear to the test — wandering the desert, boating the Sea of Cortez with dolphins, cooking up Tacos over open flame, or just hanging with a margarita and a goofy grin… you name it. Will it be dusty, messy, and wet? You bet. And it will be worth every bit of footage I can squeeze onto the portable hard drives. Life is too short to pamper this stuff!
For now, some test shots (not the best I realize) and a video showcasing some time lapse. Well, actually it's not technically time lapse, it's time remapping using Premiere Pro. Ah, details, details. More soon. As always, I welcome your comments, ideas and feedback.
Video: Canon T2i with Canon EF-S 18-200mm
Video: Canon T2i with Canon EF-S 18-55mm (stock)