If you're going out to the show this week chances are you'll be enjoying some singing. For the month of September, musicals are the thing, friends. Whether it's She Loves Me in Walnut Creek, Black Pearl Sings! in San Jose, Smokey Joe's Cafe in Los Altos or Chicago in Foster City, all of the Bay Area is in the mood for a song or two.
As Nathan Lane once said, "Yes, it's throbbing, … And I mean that in the nicest possible way."
But wait… there's more!
If you live on the edge, like something innovative and exciting, be sure to check out the Fringe Festival which opened yesterday in San Francisco at EXIT Theatre with a massive slate of shows (43 shows over 12 days!). It's sure to be a creative, inspiring, and, no doubt occasionally wacko-jacko of a time.
If you prefer your singing paired with stunning costumes and elegance, then be sure to check out Opera San Jose's extravaganza that is Anna Karenina. It's big, really big! The most elaborate production ever staged by OSJ, the budget is reported to be in excess of $1 million. In the words of Billy Crystal–or Frank Ferrante, channeling the famous SNL comedian — "Look at you…!"
New This Week
2010 San Francisco Fringe Festival
EXIT Theatre
43 shows, 12 days
September 8 – 10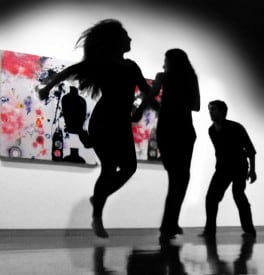 The original Fringe Festival began in Edinburgh, Scotland, nearly 60 years ago, and has since become an international phenomenon. Fringe Festivals currently bring cutting-edge theatre to more than twenty cities across the U.S. and Canada, as well as in Europe and Asia. San Francisco's is the second oldest in the U.S. Traditionally, international performers appear at the San Francisco festival, many of them having appeared at other Fringes, such as Toronto, Edinburgh, and Prague.
EXIT Theatre produces the San Francisco Fringe Festival, the second oldest Fringe Festival in the United States and is a member of the Canadian Association of Fringe Festivals (CAFF). 2010 will mark the 19th annual San Francisco Fringe Festival, with productions from the Bay Area, the U.S., and Canada.
Each year, EXIT Theatre presents over 500 performances of some 100 productions by more than 75 companies and is one of San Francisco's most successful and enduring centers of alternative performance. The EXIT Theatreplex includes EXIT Theatre, EXIT Stage Left, the new EXIT Studio, and EXIT Café at 156 Eddy Street, and EXIT on Taylor, around the corner at 277 Taylor Street, all in Downtown San Francisco.
Black Pearl Sings!
San Jose Repertory Theatre
Now playing through Sept. 26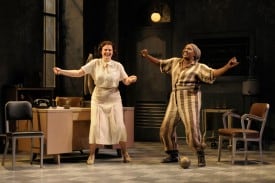 Susannah, a white, driven ethnomusicologist for the Library of Congress, is about to find out in her quest to find authentic, pre-slavery, African-American music. When she encounters Texas prisoner Pearl Johnson, an unlikely partnership develops between the street-smart Pearl and the ambitious Susannah. It isn't long before Pearl is belting out radiant, soul-baring songs with the strength and beauty of the unaccompanied human voice.
These vocal artifacts remind us of the power of music to help heal in the struggle between our collective past and the desire for individual histories. Does our past define us, and at what cost?
Olympus Rising and other works
The DanceWright Project @ Dance Mission Theater, San Francisco
Special Guests: Adhesive Dance Group, Copious Dance Theater and DAC PAC
September 10 and 11, 2010; 8:00 PM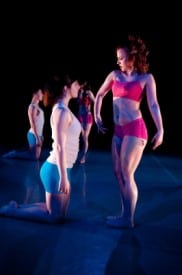 The DanceWright Project is creating a new paradigm for contemporary dance movement. While retaining much of the ballet vocabulary and combining it with other movement inspirations, dance is placed in the context of natural situation. The music comes from the most enduring examples of popular culture from around the world — blues, new age, 1930s club jazz, electronica, bossa nova, and more. The costuming is "street-friendly." With very few exceptions, nothing is worn of stage that wouldn't be appropriate on the street, in the "real world".
The result of this approach is a fusion the draws in the non-dance fan and the casual dance watcher, while providing a great deal of substance for the dance aficionado. In making this outreach a priority, Jamie Ray Wright seeks to expand the audience for dance and its image in the general public, while continuing to do the job that the artist is meant to do — provoke conversation about the issues and images of the day.
Love Song by John Kolvenbach
Dragon Productions Theatre, Palo Alto
Sept. 10 – Oct. 3
An off-beat romantic comedy that provides an examination of who is insane or what defines insanity. The result is an enjoyable fantasy that dances along the perilous edge of whimsy.
Anna Karenina (West Coast Premiere)
Opera San Jose
September 11 – 26, 2010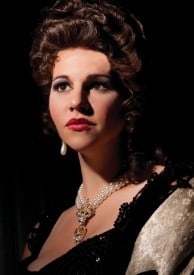 She's a lady: beautiful, wealthy, aristocratic. But Anna Karenina is also vulnerable: trapped in an unhappy marriage and caught in a rigid society that crushes anyone who does not follow the rules of the game.
Her story has long been familiar through the practically perfect novel by Leo Tolstoy and the two most memorable film versions starring Greta Garbo and Vivien Leigh. Of the two operatic versions, we have chosen the new American opera by David Carlson that has received wide acclaim since its premiere in 2007. This deeply personal story follows an upper-class woman in 19th-century Russia through a loveless marriage, burning love affair, wrenching heartbreak, and finally, her sudden death. It is told with compassion, unsentimental observation, and ultimately, our horror at her inevitable, violent end.
Anna Karenina is at once new and familiar, brilliant and accessible. We are pleased to present this modern American opera for its West Coast premiere.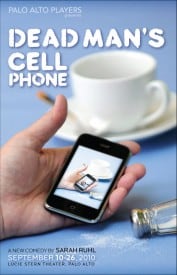 Dead Man's Cell Phone
Palo Alto Players
Sept 10 – 26
In our technologically-obsessed world of staying connected, would you answer a dead guy's incessantly ringing cell phone at the next table in an otherwise quiet café? Jean does, and soon finds herself dating the dead man's brother, sharing cosmopolitans with his widow, and rendezvousing with his mistress. Jean's-never-to-be-imagined odyssey takes her to hell and back—setting the dead man's bizarre life to rights…and resurrecting her own.
Next Week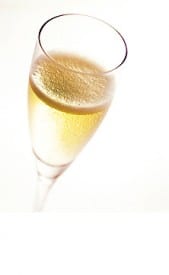 2010 Celebration of YES! (Annual fundraising gala)
SF Playhouse
Weinstein Gallery, 301 Geary @ Powell, San Francisco
Donation: $50, or $250 for sponsor
"Join us on Monday, September 13th, to celebrate seven years of award winning theater with champagne, hors d'oeurves, auctions, and live entertainment.
We celebrate the close of our seventh season and prepare for our eighth with our third annual Celebration of Yes! We hope you will join us in what has proven to be a fun celebration that supports a great cause: professional, intimate, and moving theater in the heart of Union Square."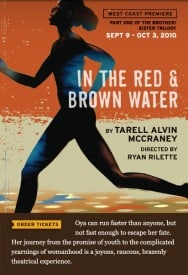 In the Red & Brown Water (Part 1, Trilogy)
Marin Theatre Company, Mill Valley
Sept. 9 – Oct. 3
Oya can run faster than anyone, but not fast enough to escape her fate. When pressed to choose between her dying mother and her dreams of escape, she makes a life-changing decision. Her journey from the promise of youth to the complicated yearnings of womanhood is a joyous, raucous, brazenly theatrical experience.
Tarell Alvin McCraney's celebrated trilogy, which took New York and Chicago by storm, will receive its West Coast premiere in an unprecedented partnership between MTC, A.C.T., and Magic Theatre. This collaborative event brings all parts of the celebrated play cycle to Bay Area audiences with each company producing one part of the trilogy.
Grand and universal in scope, yet intimate and heartfelt, McCraney's plays combine an authentic exploration of a gritty and urban reality alongside magical flights of imagination, exploding modern sexuality in provocative and poetic ways. The trilogy marks the emergence of a major new voice in American theater.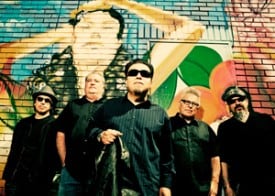 San Jose Mariachi and Mexican Heritage Festival
Downtown San Jose
Sept. 15 – 26
The Mexican Heritage Corporation (MHC), producer of the largest Latino heritage and music festival in California, announces its 19th Annual San José Mexican Heritage & Mariachi Festival, September 16 – 26, 2010. Featuring an unprecedented roster of artists, musicians, films, and cultural and educational events for the family, the two-week festival will commemorate the 100th anniversary of the Mexican Revolution, with a special tribute to civil rights activist and Latino cultural icon, Dolores Huerta.
Festival concerts will present iconic Grammy winning artists such as Los Tigres Del Norte, Mariachi Los Camperos de Nati Cano, Intocable, Ozomatli, Los Tex Maniacs and Festival favorites Mariachi Cobre, and direct from Mexico City Eugenia Leon, with surprise visitors from Los Angeles to be announced in late summer. The festival will also be the Bay Area premier venue for two eagerly awaited films from Mexican producer Martin Barajas Llorent and Bay Area documentarians Rick Tejada Flores and Raymond Telles and continue its tradition of diverse programming with a special performance of the acclaimed solo show "¡Gaytino!" by Dan Guerrero, and an extraordinary art exhibition of the
"lost" murals of Miguel Covarrubias. For the schedule of events, please visit: www.sanjosemariachifestival.com.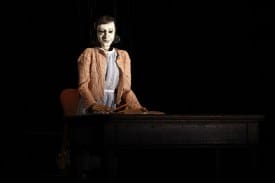 Compulsion
Berkeley Rep
Sept. 13 – Oct. 31
Tony and Emmy Award-winning actor Mandy Patinkin makes his Berkeley Rep debut as Sid Silver, a man obsessed. When he learns about a young girl named Anne Frank and her extraordinary diary, Silver makes it his mission to ensure her tale is heard. But is the manuscript a work of art? A cultural treasure? Once publishers and producers get involved, it becomes "a very valuable product"—and his good intentions prove to be his undoing.
Acclaimed director Oskar Eustis returns to the Bay Area with Rinne Groff's Compulsion, a kaleidoscopic collision of history and culture inspired by the life of Meyer Levin and commissioned by Berkeley Rep. A moving story that combines stellar acting with marvelous marionettes, this world-premiere production takes us on a journey from passion to Compulsion.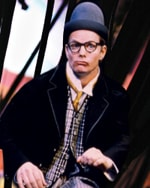 Scapin
American Conservatory Theater (A.C.T.), San Francisco
September 16–October 10, 2010
Two-time Tony Award winner—and A.C.T. favorite—Bill Irwin (A.C.T.'s Fool Moon, Texts for Nothing) returns to the Bay Area in Molière's chaotic classic. In this lively baggy-pants comedy, the rascally title character balances his penchant for mayhem and mischief with a promise to help two pairs of wide-eyed lovers. Irwin uses commedia dell'arte, live music, and his trademark sophisticated clowning to turn this 17th-century farce of mistaken identities and mishaps into a sparkling theatrical event perfect for all ages.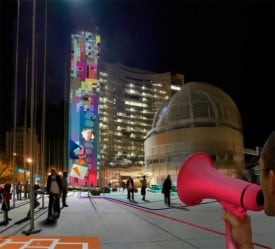 2010 01SJ Biennial produced by Zero One (ZER01)
Build Your Own World
Downtown San Jose
Sept. 16 – 19
The future is not just about what's next. It's also about what we can build to ensure that what's next matters. How can we, as resourceful, innovative, and knowledgeable local and global citizens build and participate in a desirable future in the face of global climate change, economic meltdown, political instability, and cultural divisiveness?
The 2010 01SJ Biennial is predicated on the notion that as artists, designers, engineers, architects, marketers, corporations and citizens we have the tools to (re)build the world, conceptually and actually, virtually and physically, poorly and better, aesthetically and pragmatically, in both large and small ways. 01SJ is about how powerful ideas and innovative individuals from around the world can make a difference and come together to build a unique and distributed city-wide platform for creative solutions and public engagement.
Under the theme "Build Your Own World," ZER01, in collaboration with dozens of partners, will present over the course of 4 days, from September 16-19, hundreds of artworks, performances, events, and artist talks, which not only imagine the future of the world) but begin to build it. Join us. Show us. Build it.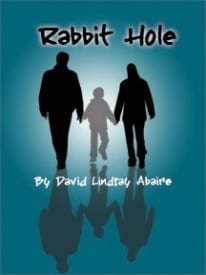 Rabbit Hole
Coastal Rep, Half Moon Bay
Sept. 17 – Oct. 9
This beautifully wrought drama, winner of the Pulitzer Prize in 2007, tells the story of the Corbett family's search for comfort in a world turned upside-down. A quietly moving play that's also witty and warm, the story explores the reconnection of relationships and the possibilities of hope after great tragedy.
The play ultimately follows Becca and Howie Corbett's struggle back to the light of day, with Lindsay-Abaire showing the conflict, the anguish and the healing effects of humor with what the New York Times called, "meticulously mapped empathy." Note: Contains adult themes.
Now Playing

She Loves Me (review) – Center Rep, Walnut Creek
Black Pearl Sings! – San Jose Rep
Smokey Joe's Cafe (review) – Bus Barn Stage Co, Los Altos
Chicago (review) – Hillbarn Theatre, Foster City
Trouble in Mind (review) – Aurora Theatre Company, Berkeley
The Light in the Piazza (review) – TheatreWorks, Mountain View
Hail Casear! ("interview" with Frank Ferrante & behind the scenes, feature on wardrobe featuring Beaver Bauer)- Teatro Zinzanni, San Francisco