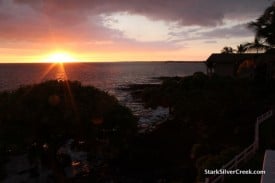 Just because it's summer doesn't mean gadget headlines have gone completely dormant. Although the biggest news stories hit at the beginning of the year—Google Nexus One smartphone, Apple iPad—there are still plenty of new and updated products that should be on your vacation planning radar. From digital ink on the beach, to finding a great place to eat on your vacation, there's a lot of fun tech that can make your summer months even more enjoyable.
So here's a roundup of some of the most interesting, travel-ready (but not necessarily kid or sand proof), flat-out-fun gadgets now available.
Apple iPhone 4 – Yes, everyone has heard of Apple's updated iPhone. In fact, it made an unscheduled early visit thanks to the brouhaha surrounding the discovery of a prototype at a Redwood City bar. The hype is justified. With a gorgeous, hi-res display, multi-tasking (listen to Pandora while surfing the web!), long battery life, and new operating system (iOS), it's one of the very best travel companions. Unfortunately, AT&T is your only carrier choice (still); so it's a love/hate thing. $199 (16GB), $299 (32GB) with two-year AT&T contract.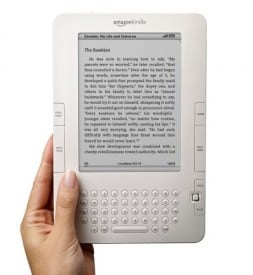 Amazon Kindle / DX – Not as sexy as Apple's iPad, the Kindle has gained a loyal following for good reason: it has a highly readable display that's easy on the eyes and works well outdoors too. The Kindle is beach ready. With access to Amazon's best-in-class selection of books (over 620,000), magazines, newspapers, and even web sites, it's definitely worth considering if you're a bookworm looking to save a few pounds of luggage weight. Kindle DX $379, Kindle $189.
Droid X – the "alternative." And an excellent one at that. Running Google's slick Android operating system, this updated Droid from Motorola features a large 4.3-inch display, robust multi-tasking, superb integration with Google's Gmail and other services. It's available July 15, close enough to include in this roundup. If you're looking for a do-it-all smartphone, the Droid X should be on your short-list. $199 with two-year Verizon contract.
Apple iPad – The ultimate couch device, or an over-the-top discretionary purchase? Either you must have it (and therefore already do) or you simply don't care ("I already have a smartphone and laptop…!"). But there's no denying the Apple iPad is an exercise in premium design. Elegantly thin, with an instantly recognizable and user-friendly interface, it screams 21st century. But the sun brings iPad to its knees; don't expect to read it on the beach which could make it a less than capable travel companion. On the plane, or in the hotel, though, it's impossible to beat. From $499 (16GB).
Yelp (App for iPhone, BlackBerry, iPhone) – Don't leave home without it. There's no better app to help you find the best places to eat. Peer reviews ensure that you're getting unbiased (generally) advice; "Avoid the spring rolls." And the quick tips are usually helpful; "Happy hour 5-7pm, margaritas $3.95." It's not perfect. Addresses aren't always accurate. And some reviews are written hastily during or right after a meal, and can be overly negative or positive. Still, to have this much on-the-go information is a welcome guide to any vacation. Free.
Foursquare (App for iPhone, BlackBerry, iPhone) – Scrap-booking? Loyalty marketing? Coupon hunting? Frivolous game? Whatever you call it, location-based apps such as Foursquare are worth a "check in" or two. A novelty or an app with staying power, it's hard to say. Either way, there can be tremendous value. Like Yelp, a single click on "places" will quickly reveal nearby venues. Checking in during your trip is a fun way to keep a travel-log. Note that Yelp also now offers check-ins plus in-depth review information not found on foursquare. But, you can't be mayor! Free.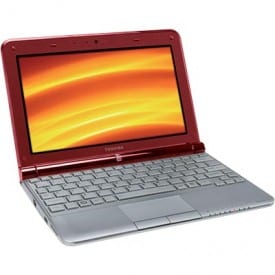 Toshiba NB305 10-inch Netbook (review) – Is the netbook dead? A quick glance around your nearest Starbucks would probably suggest not quite yet. If you need a keyboard (and face it, you're probably not going to pen that next bestselling novel on the iPad) in a portable, inexpensive package, then the netbook is still the best choice. And this Toshiba NB305 is a sweet choice. Refined over the years, it has an excellent keyboard that belies its tiny size. Battery life is rated at over 10 hours. Better still, it can be had at your local Costco for only $379.