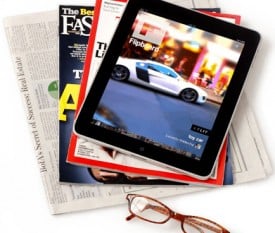 Digital magazines are all the rage. Quite ironic, given they were supposed to be dead, along with newspapers, years ago. Witness the new kid on the block: Flipboard. Dubbed a "social magazine," the new iPad app being announced today marries social networking technology—Twitter and Facebook—with traditional magazine-style layout, an aesthetic that has been mostly lost with the move to digital.
Also today the Palo-Alto-based start-up announced that it had received $10.5M in series A funding, so expect this thing to have some amount of staying power.
"With over 1 billion messages posted every day, social networks are quickly becoming the primary way people discover and share content on the Web. The result is a huge influx of incoming messages and links people must sort through across multiple web sites just to stay up to date," said Mike McCue, Flipboard's CEO. "We believe the timeless principles of print can make social media less noisy, more visually compelling and ultimately more mainstream."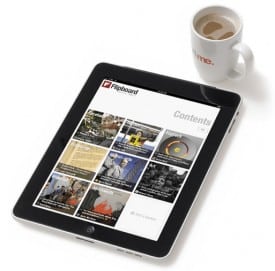 A slick video (although the red couch is Ikea-wonky, as is the odd girl watching the guy actually use the App – such Psycho-like intensity, no?) accompanied the launch campaign, which by my estimation at least is quite impressive. Already, the gadget file and rank are Tweeting and Facebooking about Flipboard. Once again, the present is looking more like the future everyday, just as we saw in Minority Report.
Earlier this week, HP announced updates to its on-demand magazine publishing service, which now supports iPad, also with a free app.
The Flipboard app is available free on the iTunes App store.