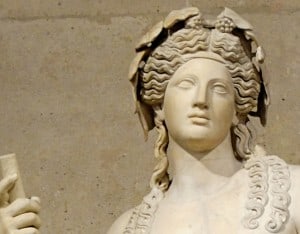 This is, dare I say, precisely why we write about more than just theater here on SSC. Wine comes to mind. I'm fortunate it too is part of our repertoire. Especially after an intense 5 days of theater. Tonight, I sense I'll be tasting the hell out of the nearest bottle of Cab that I can find. There's enough heartbreak, emotion, tragedy out there to make even Julie Andrews break down in tears.
We saw a dramatic play about redemption based on a film (Dead Man Walking). And a play (Rabbit Hole) soon to be turned into a film starring Nicole Kidman based on parents dealing with the loss of their 5-year old son. Then there was Seana McKenna, cleavage heavy, dramatically falling to the stage floor after poisoning herself (Phèdre).
AIDS came to the forefront in a moving play (Coming Home) that transports us to a different place. In the middle of all this, we had a crazy, "orthopedic" ménage à trois at the Hillbarn (Bermuda Avenue Triangle). Laughs much appreciated.
Who ever said theater is dull?
Forget 3-D. The live stage is where it's at. Just be prepared to be moved, really moved.
All of this seems to perfectly suit this gloomy, cloudy and rainy Bay Area weather; a dramatic thespian match made in meterological wonderland.
On the way home from Rabbit Hole, I asked Loni to name her favorite of the group: Phèdre (ACT), Coming Home (Berkeley Rep), Bermuda Avenue Triangle (Hillbarn Theatre), Dead Man Walking (City Lights), or Rabbit Hole (Palo Alto Players).
Of all of these, which would she most want to see again?
We both agreed on this occasion: Coming Home.
It was the play that most realistically transports us into a different world. The acting was effortless, the story tragic, but still uplifting and very human.
We also agreed that Phèdre had that "Perloff look" to it, through-and-through. And it makes for grand theatrical spectacle, and should not be missed for lovers of the classic stage. Polarizing, yes, but it is beautiful and we both like that ACT pushes the envelope. To use a wine metaphor, ACT has strong tannins; it's an acquired taste sometimes, but well worth the effort. Phèdre stands out from this pack.
No rest for the wicked.
Next week more to come. But for tonight we're teeing up another Cinequest screener. I assure you this, though. It will not be a drama. I need a good laugh or two… and plenty of Napa cab to calm my nerves. Meanwhile, I'm appreciative and thankful for our non-tragic lives.