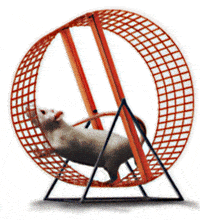 Running this site and, in particular, shooting some of the new videos is a lot like a home DIY project. At first Loni and I thrash. She wants to do it one way. Me the other. We each make the case. Creative differences creates a chasm leading to the use of choice words, bouncing hammers and distorted, maniacal facial expressions.
And, just as we're about to throw each other off the Golden Gate Bridge we somehow manage to start the project. Then there are several hours, sometimes days, of heads down morning-to-midnight heavy lifting, sweating, concentration and all-out gusto to get the job done. Magically, some how, at the end we hug. Stand back. And feel a minor sense of accomplishment for about a minute, before moving onto the next, where we repeat the process.
Not that I'm using this weekly digest (formerly week in review) slot for therapy. 
Need I even say we've been busy once again traveling, tasting wines, covering the arts and trying to keep our heads above water while still blogging about it all here. There's more to come from Tahoe where Steve Giovenco took us from the village to the peaks of Northstar, including some tours of ski-in, ski-out condos, behind the scenes of a members restaurant and inside the Old Greenwood luxury cabins. 
Loreto Baja shows well in photos and videos. Luckily we have lots of full memory cards. Look for more reports, reviews and stories over the coming months. It was great to see Orlando, the star of the Michoacana ice cream video, write in to respond to Baja Barry's suggestion!
Loni and I believe in volunteer work and helping the community, however small, so we'll be doing some science fair judging in San Jose this week, plus our annual judging at a debating tournament. 
We were invited to the world premiere press event for the stage play adaptation of Kite Runner. Loni has read the book, I haven't. So we bring different perspectives and expectations.
Also, we are finalizing details on yet another Napa wine tour. 
Meantime, here is the weekly digest of what's been happening here on StarkSilverCreek. Have a great week.
Guest Blog (blog@starkinsider.com)
SSC Guides
Tahoe and the Old Greenwood Resort
Loreto Baja
In Wine Country
Gadgets and Tech
News and Editorial