Ready to save some money and cut out your daily Starbucks habit?
Buying your own home espresso machine is a great way to not only reduce monthly expenditures, but it's also a potential gateway to a new hobby. Learning how to pull espresso shots and make your own Lattes, Cappuccinos, Cortados and other milk-based drinks can be challenging and a lot of fun all at the same time.
Fortunately, you don't need to spend a fortune.
Chances are you'll pay back the out-of-pocket expenditure quickly if you drink at least one or two coffees a day. The math is pretty simple. Just estimate your daily expenditure and divide the cost of a coffee or espresso machine to arrive at an estimated pack back.
For instance, let's say you spend $5/day at Starbucks, Peet's or a local Café. You decide to spend $500 on an espresso machine and grinder. That means you'd reach pay back (break even) in about 100 days ($500 / $5) or just over 3 months. Not bad! Plus, don't forget the convenience of casually strolling into the kitchen and always being front of the line to enjoy your favorite morning beverage of choice.
If you're shopping for a home espresso machine and want to keep your budget below $1,000 USD there's a lot of choice. However, dig deeper and you'll discover that a few brands and models continually lead the best-of lists. And for a reason. Our recommendations are all time tested and proven models that yield phenomenal espresso and can last years (if not decades with proper maintenance).
Best Espresso Machines For Under $1,000
For beginners and experts, and everyone in between including aspiring home baristas who want to learn how to make Latte Art.
Gaggia Classic Pro (Evo)
$449 USD (try Amazon for sales)

Classic looks

Decades of refinement

Made in Italy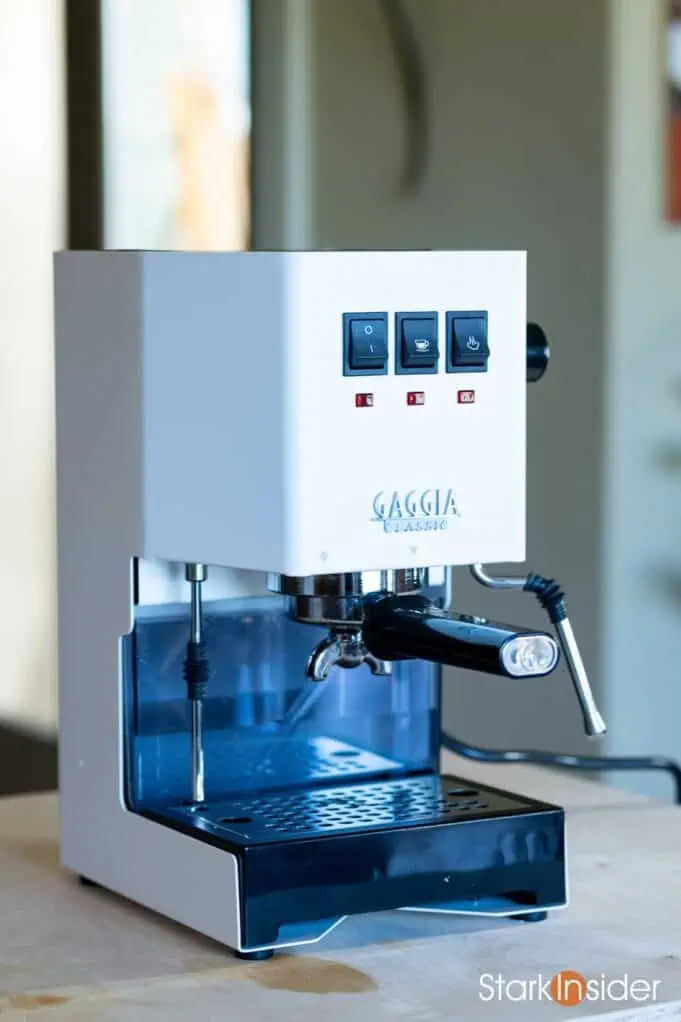 Leading the list of best espresso machines for the home is the Gaggia Classic Pro. Recently updated with new features for 2023 the "Evo" edition includes everything you need to dial in fantastic espresso shots. Key features include a professional 58mm portafilter, steam wand and 3-way solenoid — essential for keeping used espresso pucks from getting too messy. Gaggia still makes these in Italy and they're absolute incredible value for the money.
Breville Bambino
$349 USD (try Amazon for latest deals)

Easy to use

Modern Breville design

Suitable for Latte Art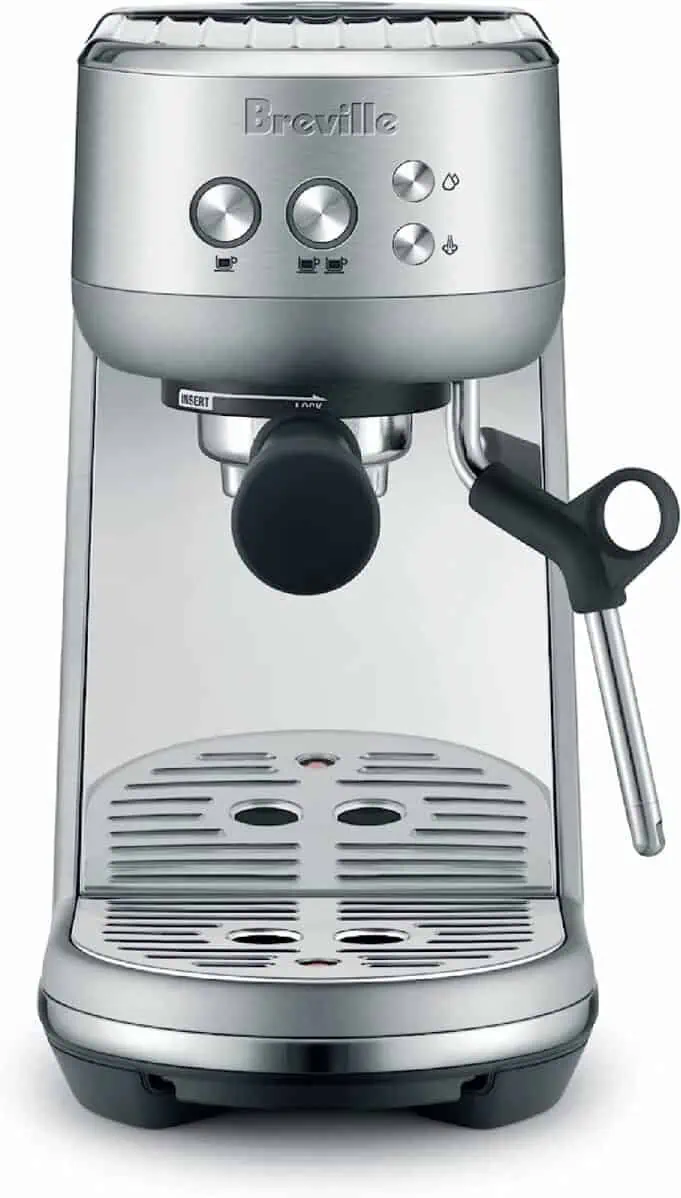 Breville is a well known manufacturer of kitchen appliances so it's no surprise that the Australian company also makes espresso machines. You'll immediately notice the iconic Breville design language — brushed stainless steel with easy-read-buttons and simple layout. If you're on a budget the Bambino and Bambino Plus are great options. You can program single and double shots with the press of a button, and use the included steam wand to practice your Latte Art skills. Just be sure to use good quality espresso beans and pair the machine with a good grinder for optimal results.
Rancilio Silvia
$865 USD (buy on Amazon)

Made in Italy

Decades of improvement and proven engineering

Gorgeous design, powerful steaming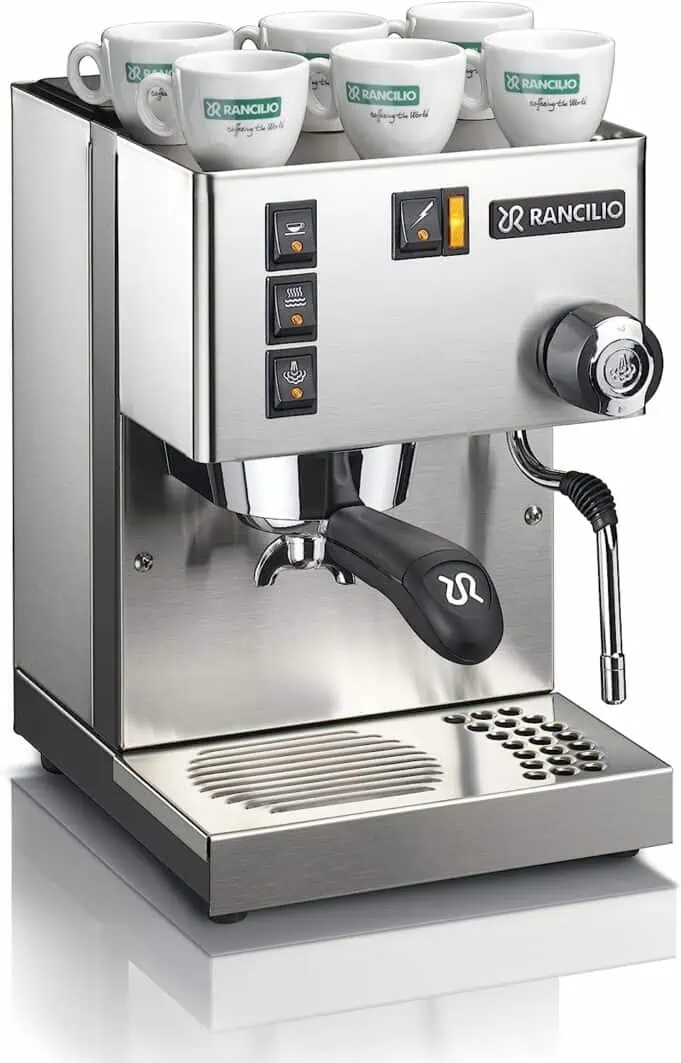 Alongside Gaggia, Rancilio is another well-known name in the world of espresso. The two companies together make some of the best machines and are frequently mentioned on forums, Reddit and blogs as being favorites among serious espresso enthusiasts. The Rancilio Silvia is a machine that will grow with you for years to come, giving you plenty of opportunity to develop your barista skills and serve outstanding Café quality espresso.
The Espresso Adventure Awaits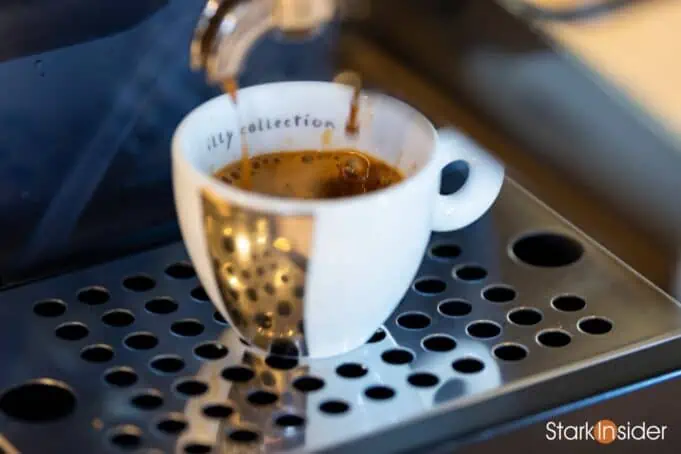 You can't go wrong with any of these picks. All three machines recommended here are top notch performers and have consistently produced high quality espresso in our tests (we recommend always brewing a straight espresso shot without milk to evaluate flavor and quality).
Those on the tightest of budgets should consider the Breville Bambino and step-up Bambino Plus.
If you have a little more to spend you'll likely want to closely compare the Gaggia Classic Pro to the Rancilio Silvia. Both are iconic Italian machines well worth short-listing.