Gaggia today announced three new colors for its 2023 edition of the venerable Gaggia Classic Pro espresso machine.
The options are part of a new line Gaggia calls the Classic Energy Vibes Evo. Yes, it can be hard to keep up with Gaggia these days. Essentially this is the new Evo machine which was updated for 2023 to include a bunch of updates including 9-bar OPV (direct from the factory, no mod required), a coated boiler and improved group head material, among other changes.
As for the new colors, they're, ah, let's say, pretty bold:
Sunshine Yellow
Energy Green
Lobster Red
Below you can see the Energy Green next to the Sunshine Yellow Evo: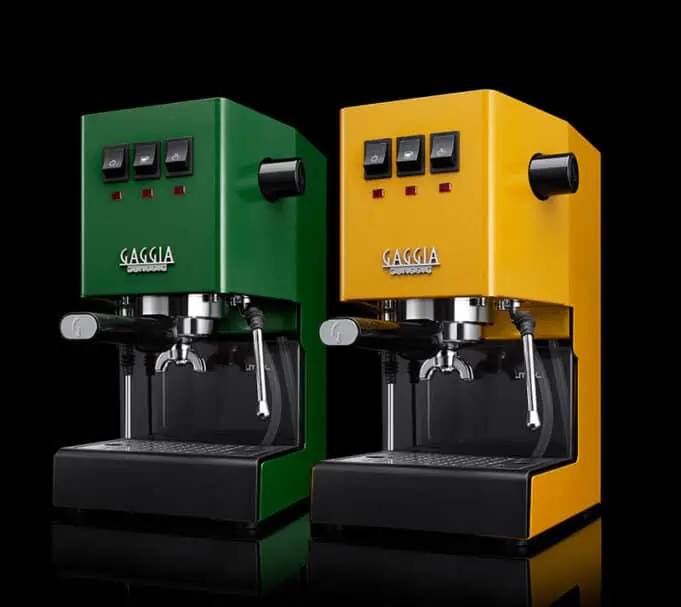 That's quite a visual! Not so sure many of us would want those things anywhere next to each other. Kind of reminds me of an espresso machine hot dog, with relish and mustard.
I guess for those that have unique kitchen finishings the new colors may suit you, but I tend to stick to classics like stainless steel, grey and white.
Regardless of your aesthetic preferences, these "Energy Vibes" editions are also updated for 2023 and fall under the "Evo" line of machines. The frames are still galvanized steel, there's a three-way solenoid (for less messy pucks), and you'll find a professional 58mm portafilter along with three filter baskets included. But you also get the most recent updates.
You can read further details about the Gaggia Evo line here on Stark Insider. For $100 more than the base Gaggia Classic Pro I'd say the extras are probably worth it for most buyers. Although the 9-bar mod is inexpensive — after all, it's just a small spring swap — I like the improved group head and coated boiler which the company says should reduce corrosion and improve durability. Still, I recommend using filtered water in espresso machines, for not only better flavor, but also to protect the plumbing over time.
Gaggia Classic Pro Espresso Machine Line-up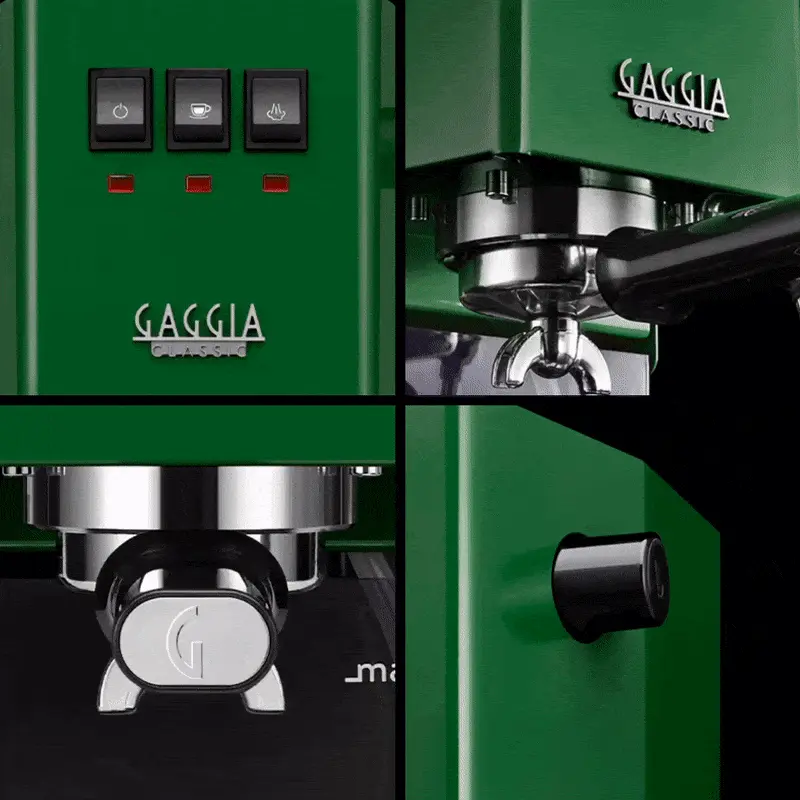 As it stands today, there's now three versions of the Gaggia Classic Pro available to buy today:
Given the Energy Vibes machines are essentially the Evo but in bold colors you could also also just lump the models into the: (1) Classic Pro; and (2) Classic Evo Pro editions. Either way, it's nice to see Gaggia continue to pour R&D and marketing into this historic espresso machine, even if it's a little bit confusing.
RELATED:

Is the Gaggia Classic Pro espresso machine still worth it in 2023?
For my money, the Gaggia Classic Pro continues to be the best espresso machine you can buy for under $500 USD. As I've written before, the performance-value you get is pretty staggering. And, these are still made in Italy which is always a nice bonus.
True, the Gaggia takes a little more effort in skill compared to some of the competition. I think it's worth it. Aspiring home baristas and espresso enthusiasts will appreciate that the machine give back what you put in. Learning to grind, tamp, prep a puck and pull a shot using brew ratios are things that can lead to years of enjoyment. Gaggia is a machine that gives you room to grow.
Breville would be a close second with the Bambino and Bambino Plus which are also well regarded and pack a punch for the price.
However, in the world of espresso it's hard not to feel a little romantic about the authenticity that is a classic Italian brand.