Some big camera news today. Especially those in the market researching a new mirrorless camera for shooting video.
The Panasonic Lumix GH6 has reached its lowest ever price. With a discount on top of an existing sale price, the GH6 is now available for — ready for it? — just $1,298 USD.
Amazon is offering a massive coupon ($400 off!) which you click to have the discount applied in your shopping cart.
I'm not sure how long this deal will last. But if you're shopping around for a mirrorless camera with top drawer video features the GH6 should be on your list. I recently upgraded from a GH5 which I've owned since launch day and it's just been yet another outstanding experience.
Why GH6 for Shooting Video?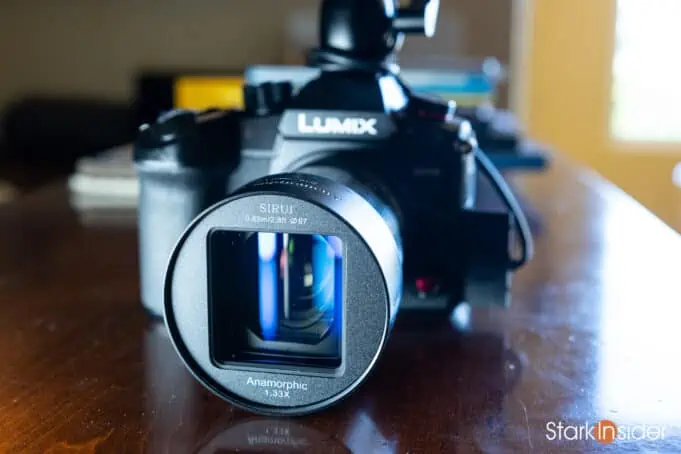 There's just too many features to list here, but some of the highlights include:
10-bit 4:2:2 5.7K video (robust files ideal for color grading)
Internal ProRes (I really appreciate this!)
Best image stabilization/IBIS in the market (for real, you can simulate dolly, gimbal moves handheld)
4K/60 fps (nice slomo when needed)
Dual media slots: SD and CFExpress Type B (give you plenty of low-cost options)
Also worth mentioning is that V-Log is now included so you don't need to purchase that separately — I recommend using it pretty much all the time, it's excellent.
And if you want to get fancy in terms of production value, don't forget about anamorphic lens support. I shared some thoughts about that and the SIRUI lens in a recent Stark Insider article.
Shot on Panasonic Lumix GH
It wasn't long ago that we shot this Stark Insider short film (embed below) using the outstanding mirrorless video workhorse that is the Panasonic Lumix GH5. Shot using Sigma and Rokinon lenses and V-Log L.
Crazy or Die
What is essential is invisible to the eye.
Who Should Buy the GH6?
In my view the GH6 punches above its class. So even if you're considering something like, say, an entry level cinema camera from Sony, Canon, or, even, RED (dare I say?!) you may want to look at this one. A lot of the image quality and ultimate result of any project will have a lot more to do with the operator and not the gear. That would also include critical things like set design, lighting, sound, script, etc.
In any case, who should consider buying the GH6?
A quick list of suitable use cases would include:
Wedding filmmakers
Corporate video shooters
Music Video productions
Short filmmakers
Real estate videographers (make sure you use a wide angle, as the GH6 uses a Four Thirds sensor)
Wildlife shooters (can benefit from IBIS and long reach thanks to MFT)
Anyone who likes to experiment with creative possibilities offered by high frame rates and anamorphic lenses
Is the Panasonic GH6 the Best Ever Mirrorless Camera for Shooting Video?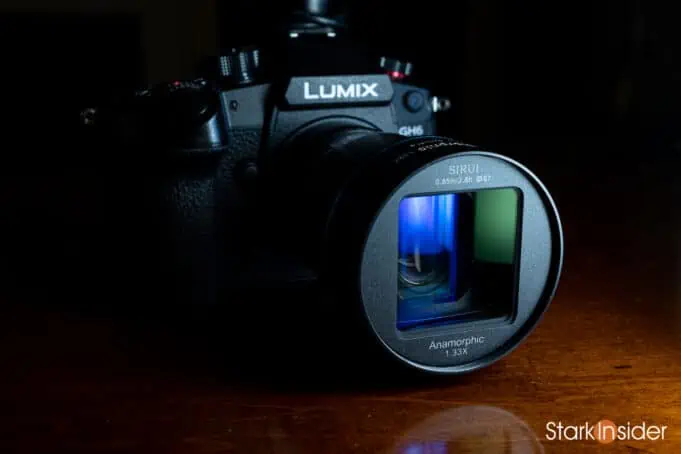 For my money I'm going to say yes. That the Panasonic GH6 is the best ever mirrorless camera for shooting video.
You get so many features and value that it's truly insane. True, there's some excellent competition. And, no doubt, a lot of shooters are opting for that full frame look. However, I don't think any other camera brings it all together so effectively into one package.
At this heavily, heavily discounted sale price I think this GH6 deal is just too good to pass up.
Also, keep in mind that Micro Four Thirds lenses are reasonably priced. That's an added bonus that should stretch your video budget even further (try that with RF mount lenses!).
Thanks in part to the rise of the smartphone camera there's never been a better time to be shopping around for a new mirrorless camera. Lucky us.
BUY/RESEARCH: