Panasonic has taken the wraps off its highly anticipated Lumix GH5 mirrorless camera. And I'm not exactly going out on a limb to suggest it has taken indie filmmakers, videographers, and enthusiasts alike by storm. Pull up your favorite camera forum or web site, and chances are there's at least one article about the Panasonic Lumix GH5.
Why the fuss?
For one, the GH5 is loaded to the gills with features for video shooters. Just take a quick look at the headline grabbers:
Panasonic Lumix GH5: Key Specs for Video Shooters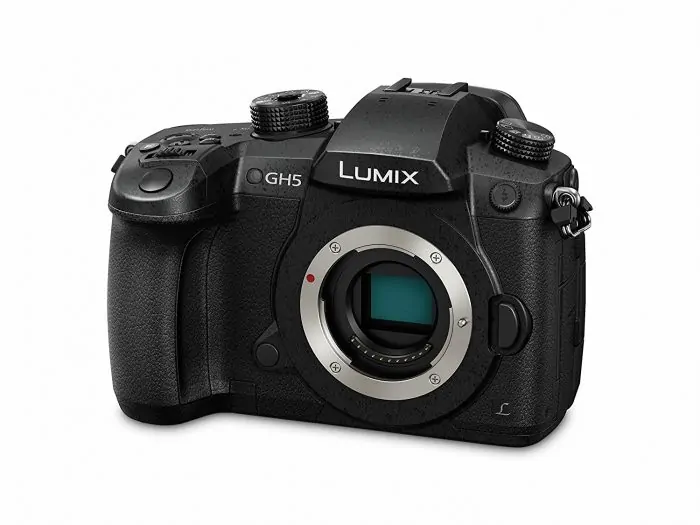 Internal 10-bit 4:2:2 recording – this means files will have lots of color information which should translate into rich images with plenty of room for color grading during post-production.
Dual SD cards – a welcome feature typically seen only on professional cinema cameras (for example, the Sony FS7 and Canon EOS Cinema C100).
High bit rate 4K (UHD and DCI) – go wild!
An optional XLR audio module – documentary style shooters will appreciate the ability to capture pro quality audio on the go without the need for rigging up a field recorder.
6K Photo Burst Mode – could be handy for capturing that magical still at just the right moment.
Dual Image Stabilization 2 – this is a big trend; we're seeing many mirrorless vendors (Sony, Olympus come to mind) offer this feature, combining image stabilization in the lens and image stabilization in the camera body itself. I'm not necessarily thinking it's the end all for video. That's because it can add a "jello" or warping effect to footage, and possibly diminish the quality. Still, it's a handy feature to have available for certain situations.
Plus: a new 20.3MP sensor – this is big. Previously, with the GH4, the four thirds sensor was limited to only 16MP. That's fine for video. But a little weak when it came to stills shooting (APS-C sensors on the 80D and new Sony a6500, for instance, feature 24MP sensors). Based on paper, at least, it should mean the GH5 will take better photos now.
Not too shabby. Its successor, the beloved GH4 was a massive hit for Panasonic so expectations are high. Based on what I've seen in early reviews and test footage, I'm again not taking much of a risk when I say that the GH5 will likely be the biggest mirrorless camera launch of 2017.
Panasonic Lumix GH5: The indie filmmaker's sweetheart?
The Panasonic Lumix GH5 goes on sale at the end of March 2017.
If you're in the least interested, a quick tip: get your order in fast (Amazon and B&H Photo are likely the best bets in North America). Demand is apparently quite strong from what I can gather talking to video folks here in the San Francisco Bay Area.
Over on Digital Photography Review — the gold standard of camera review sites — the GH5 is sitting as the third most popular camera, behind only the Leica M10 (crack open that piggy bank!) and the Panasonic Lumix DMC-FZ2500 (a well-regarded bridge camera).
Panasonic Lumix GH5: Four Thirds lens mount is versatile
Another plus for the GH5 (and, of course, the GH4 and other four-thirds cameras) is the flexibility of the lens mount.
I own a nifty little Blackmagic Micro Cinema Camera which also has a four-thirds mount, and use it to shoot for Stark Insider videos when I have enough time to light the scene and compose carefully.
One of the thrills of shooting on the Blackmagic is the ability to mount a vintage lens. Using a low cost adapter (this is the one I use), it becomes very simple to mount a classic C-mount lens, such as the famed Angénieux 12-120mm zoom (with crank no less!). I used that recently and it was a blast:
No, I didn't smoke a Gitanes while filming, but I certainly felt my inner Jean-Luc Godard attempting to bust out — for better, or worse. Likewise, with the GH5, mounting a variety of lenses, modern and vintage, will be a snap. Canon EF. Vintage C-mount. Sony E-mount. Have at it. This is one of the advantages of the four-thirds mount.
Canon DSLR Dilemma: Is it time to jump to mirrorless, and the Panasonic Lumix GH5?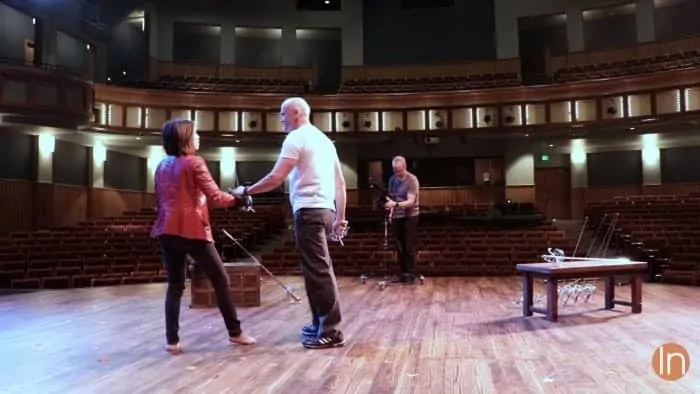 Us long-time DSLR shooters have a dilemma.
Do we continue to venture forth, shooting on our Canon bodies, or do we finally make the jump to mirrorless?
On the surface, it would appear the likes of Sony, Panasonic and Olympus too (with the new, ground-breaking OM-D E-M1 Mark II) are innovating fare more rapidly then the likes of Canon and Nikon. Yet, on a recent trip to Paris and Iceland, I found that shooting with a Sony Alpha a6500 didn't quite convince me to retire my Canon EOS 80D — at least not yet. There's just something about Canon ergonomics and that image quality that strikes me right… 4K be damned.
But the GH5 might change all that.
It's probably the most complete mirrorless camera ever offered when it comes to video features.
Panasonic Lumix GH5: What Others Are Saying

The Verge

"The Panasonic GH5 is a big, bad mirrorless camera that's all about video"

Filmmaker Magazine

"This camera is a significant step up from the GH4. It also makes for an interesting alternative to the competition, such as the Sony's A7S II — another small mirror-less camera that is popular with filmmakers."

Digital Photography Review (first impressions review)

"This is a camera that does everything your current camera can do, but better… plus a bunch of other things. Kudos to Panasonic for pushing the market forward."
Given that it will in all likelihood sell extremely well, I suspect the after market for accessories will be strong. This, along with an active user community (Facebook Groups, dpreview, dvxuser, etc.) means there should be plenty of support for early GH5 buyers.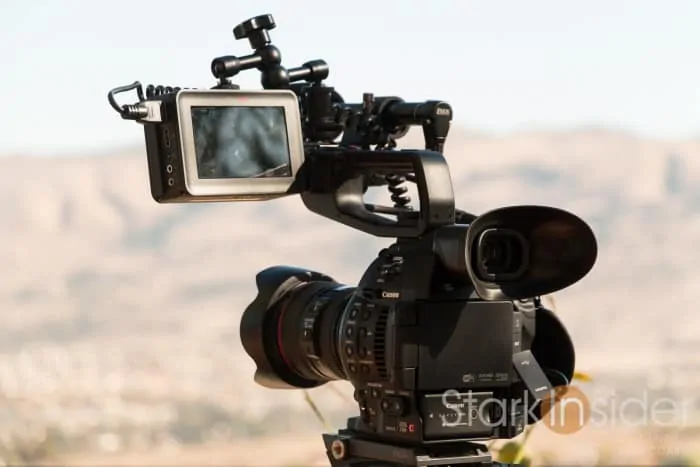 I have several projects in and around the San Francisco area where the GH5 would come in handy — especially when something like my Canon C100 II is not conspicuous enough. There's something to be said for capturing footage around town discretely. In my experience over the past ten years it often can mean the difference between capturing a magical, spontaneous moment or getting asked to "Stop filming and get out!" Better still, I feel people respond more naturally to small body cameras like the GH5, 80D, and the like. Professional actors, musicians and directors, etc., of course, are accustomed to bright lights, large matte boxes, and big lenses, but for those everyday moments a relatively innocent looking Lumix GH5 could be the ideal piece of gear to, in the words of the great Werner Herzog, "capture the moment!"
I look forward to testing the GH5 and using it on a few Stark Insider projects.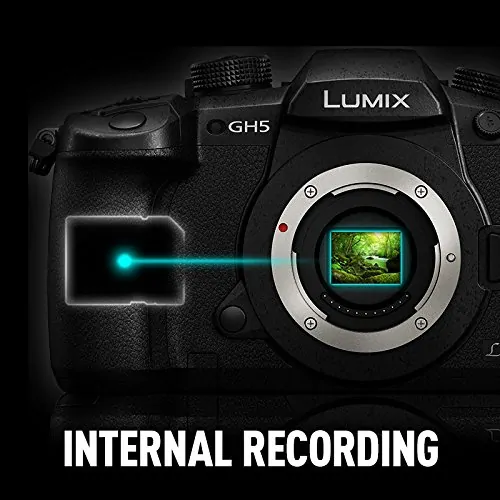 Meantime, I'm grasping my EOS 80D DSLR like a crusty old shooter, set in his ways. Hey, it works! It gets the job done, and I feel at one with it. Weird, I know. But that ought to count for something, no?
Expect the Panasonic Lumix GH5 to begin shipping by the end of March 2017.
Panasonic Lumix GH5: A mirrorless game changer for video?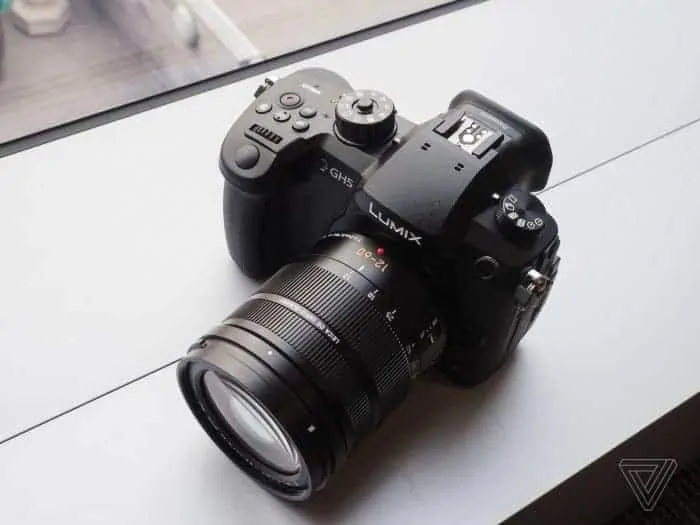 WATCH: Panasonic Lumix GH5 Product Overview
Is the GH5 a mirrorless game changer for video? Time will tell. The specs look the part to be sure. But you can never be sure until you get out into the field shoot like mad, and bring it all back into the edit suite.
On paper the GH5 looks like a beast. Soon enough we'll know if we should sell our Canon DSLRs and make the jump.
Retail price for the Lumix GH5 is $1,998 and you can put your pre-order in now, which based on the demand and level of activity across the Internet would be a pretty good idea if you want to be shooting soon with one of the most feature-laden mirrorless cameras yet designed for video.
Panasonic Lumix GH5 Buy/Research: Amazon