I'm starting to think we'll never see a Pixel Watch. There's a lot of unicorns in Silicon Valley, and it turns out the much-rumored, much-wanted-to-happen competitor to the Apple Watch could remain its own form of unicorn. We can all play the piano and dream. But we're not getting a Pixel Watch. At least not this year.
Google, however, did refresh a bunch of its kit.
At this morning's event, the Nest re-branding continued. So the Google Home Mini is now the (sigh) Nest Home Mini. Though it looks identical to the original one, the 2019 Nest Home Mini is now dubbed a 2nd gen model, likely due to updated internals (and colors!).
Other updates include a line-up of familiar faces:
Pixel 4 phone – from $799
Nest Wifi (formerly Google Wifi) – from $149
Pixelbook Go – from $649
Pixel Buds – waitlist only
All told nothing too exciting announced by Google today.
And, truth be told, I'm surprised that there's no entry level phone, to compete against Apple's offering in the ~ $500-$700 space. For now buyers will need to be content considering a Pixel 3 or Pixel 3a to fill the budget role.
WATCH: Google Fall 2019 Product Announcements
Instead the Pixel 4 is holding steady as a premium flagship with price to match. Starting at $799 the new Pixel phone does look great — albeit iPhone-ish — but the price will continue to be a tough pill to swallow for those of us suffering from upgrade fatigue. The ones like me basically content with a perfectly functioning iPhone 7 Plus that does everything we'd want out of a smartphone (save for a cutting edge camera) and, not to mention, an old OG Pixel sitting in a drawer somewhere and still getting updates and running like the wind.
But… still no Pixel Watch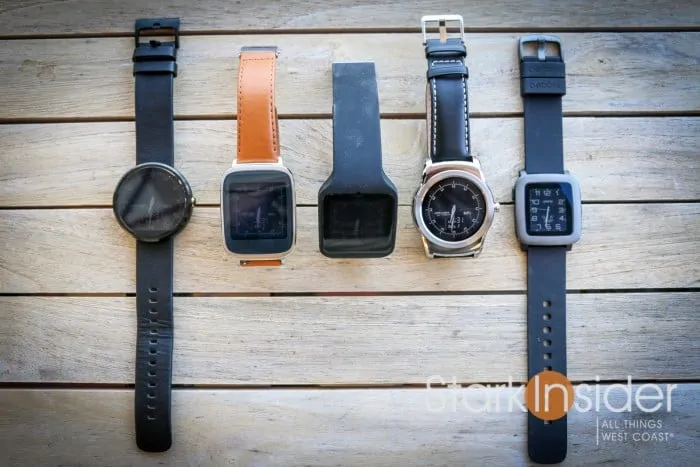 Given that Google gave us light refreshes and some re-branding it's not surprising that there was (still) no Pixel Watch to be had.
Too bad about that.
The Apple Watch is the primary reason I'm locked into the iPhone and the Apple ecosystem. It's just leagues better than anything else on the market. Sales data and market share support that I'm not the only one who feels the Apple Watch is the best and most fully functional smartwatch on the market.
Keeping it Real

Best Comments on the Google Hardware Event YouTube Video

So true:

Everyone: man a pixel watch would be cool

Google: here have everything but that

And, yep… (see Pixel 4 and iPhone 11):

Google: can I copy your homework ?

Apple: sure just change it a little

Watch: Google Video on YouTube for a summary of what's new
I think it's safe to assume WearOS is dead. Or, if not completely, at least on life support. There was no mention of the operating system or any hardware today. And we haven't heard much about it over the past, say, two years or so.
That's surprising.
Google is competing everywhere it needs to: smarthome devices, smartphones, WiFi, lightweight laptops, tablets, and streaming services.
Yet the team doesn't feel compelled to hack apart some share from the Apple Watch. I believe if it wanted Google could very well do exactly that with a Pixel Watch.
But the new wearable would need to be re-thought top to bottom and introduced as a slick smartwatch that's easy to use and one that offers simplicity, strong fitness tracking features, and, most importantly, reliable and fast notifications.
Wear watches failed on pretty much all accounts. Watch faces were, for the most part, atrocious. Unlike Apple, Google opened up watch face development to third parties. One visit to the app store to browse faces for WearOS watches and you realize just how good, how beautiful, how well thought through the faces on the Apple Watch have become. Nothing else comes close. But again Google could easily come close if it tried. One thought: have usability design and interface experts rule the roost not engineers. In 2019 I still don't believe we need a ridiculously tiny, microscopic keyboard on our wrists, nor do we really need, in 2019, to stream YouTube videos on a 38mm screen. Party tricks. Party tricks.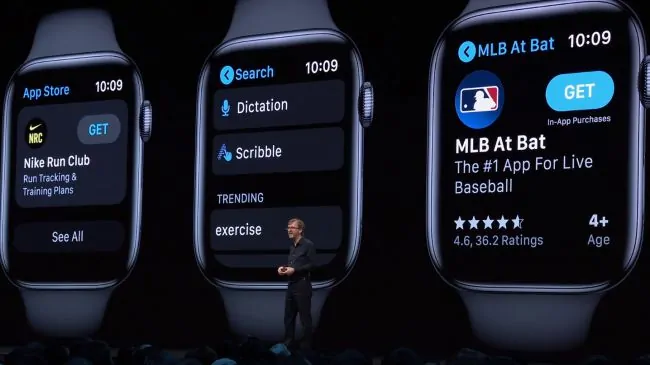 Regardless, I'm betting a Pixel Watch is in the works.
It has to be, right?
Lest Google just cede this huge, growing market segment to Apple? I doubt it.
Likely, the current, in-development Pixel Watch wasn't ready. It needs more time. Google needs to get this wearable unicorn right the second time around. The company has waited this long. Why worry about a few months more, or even a year? That's not much of a schedule impact considering the distance that currently separates Wear OS from the Apple Watch and WatchOS.
Meantime, I do think that Pixel 4 and Quick Gestures and all that stuff does looks pretty slick. Too bad I won't be getting one (yet).
I'm just not ready to give up my Apple Watch.