If you're like me you're a big fan of smart speakers such as the Amazon Echo and Google Nest Hub lines. For whole home audio they're budget-friendly solutions. You needn't rip out walls and run wiring everywhere as in years past. Just place a compact speaker in each room, and you're off to the races.
But when I slowly replaced a few Sonos speakers with some Echos I did miss the fidelity that Sonos offered. It's quite good. As is the Sonos app itself. Google offers a Max version of its Home speakers which a beefy (and pricey) thing. Though I've never tested one myself, the Max is supposed offer much higher quality audio than you'll find in the Mini or Home speakers.
Amazon, however, doesn't have a Google Home Max equivalent, or something to rival the fidelity of something like Apple's HomePod.
Audiophiles might take pause when considering Echo speakers as a streaming solution, and instead consider Google and Apple and Sonos.
According to Bloomberg that could be changing in 2020.
Per the report Amazon plans to release a high quality of the Echo speaker next year. So far as we can tell the design will feature a wider housing, presumably to include more speakers, of which word is there will be four dedicated tweeters.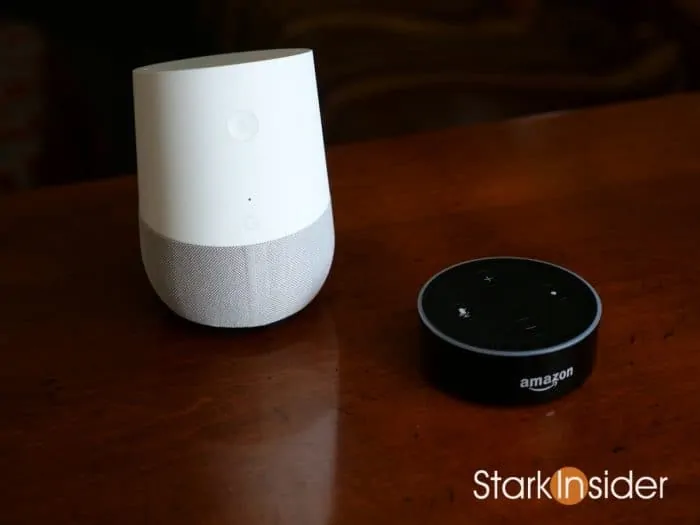 Given that the Echo speaker line-up covers just about any use case, including devices for the car (Echo Auto), home stereo (Echo Link), nightstands offices (Echo Spot), streaming videos (Echo Show, Echo Show 5) and placing in rooms around the home (Echo, Echo Plus, Echo Dot) it makes sense that CEO Jeff Bezos and team would finally address this product gap.
Sonos for its part continues to hang on. Last year its nifty One speaker added Alexa compatibility. Time will tell if a smaller player like Sonos can continue to eek out space in a segment occupied by tech giants with vast R&D budgets like Amazon, Google and Apple.
EMarketer predicts that Echo will win over approximately 63% of U.S. market share this year (Google is at 31%). So it would seem Amazon's early lead in this space is helping it continue to edge further into our homes.