Continued Conversation for Google Home smart speakers is here.
Basically the new feature enables you to continue issuing voice commands without having to continually say "Okay Google" or "Hey Google" each time.
For instance, you might ask Google about today's weather. As the speaker is giving you forecast information, a small icon in the top left (on the Google Home Hub which has a display) lets you know Google Assistant is still listening. While that icon is still there you can, at any time, ask for something else or issue a smarthome command of some kind.
In my testing, Continued Conversation works exactly as you'd expect.
I could ask Google to do something, and then after the command had finished could ask for something else without having to say Okay, Google. The conversation icon sits in the top left for about 7 seconds or so, after which the speaker returns to the regular home screen — and after which you'll need to once again say Okay, Google to get its attention.
Not groundbreaking stuff to be sure, but another small step to making these AI-based smart speakers interact more naturally with their human counterparts.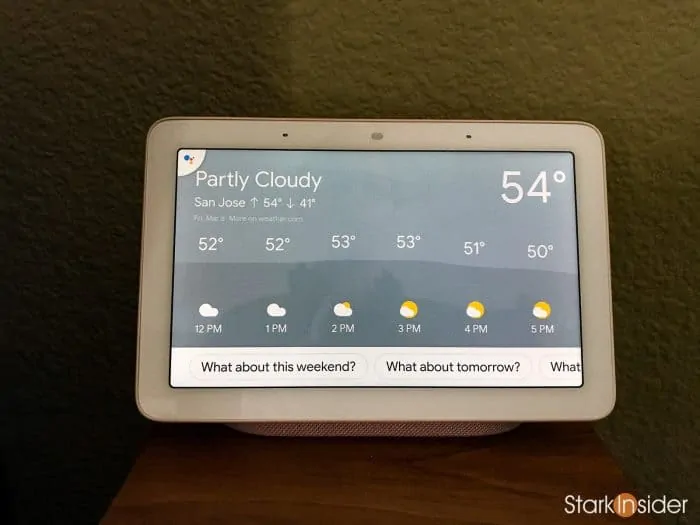 Meantime, Amazon with its Echo devices and Alexa AI, already had this feature later last year. Amazon calls it Follow-Up mode. It works on Echo, Echo Dot, Echo Spot and Echo Show. But you'd need to opt-in and activate Follow-Up mode in the settings menu, something that's not required with Google Home where it's on by default.
You should be able to use Continued Conversation on your Google Home device so long as it has a screen — e.g. Google Home Hub, Lenovo Smart Display JBL Link View, among others.
If you don't see the icon in the top left yet possibly wait a day or so for the feature to finish rolling out. This is one of the mysteries sometimes of these cloud-enabled devices: we don't know when they're updated. Unlike iOS and Android apps which have a changelog and history of updates, smart speakers magically get pushed updated from Amazon and Google, for better or worse. I'd like to see a changelog of some sort, or update alert that informs us of new features and/or bug fixes. A minor complaint. These smart speakers have taken the market by storm. And for good reason: they're an example of incredibly useful and easy to use technology that can make everyday life better, even if just a wee bit.