A new report today on the smartwatch market tells us something we already know all too well:
Apple continues to dominate.
According to Strategy Analytics the Apple Watch — launched less than four years ago in 2015 — once against sold more than any other brand, capturing 50% of the market in 2018.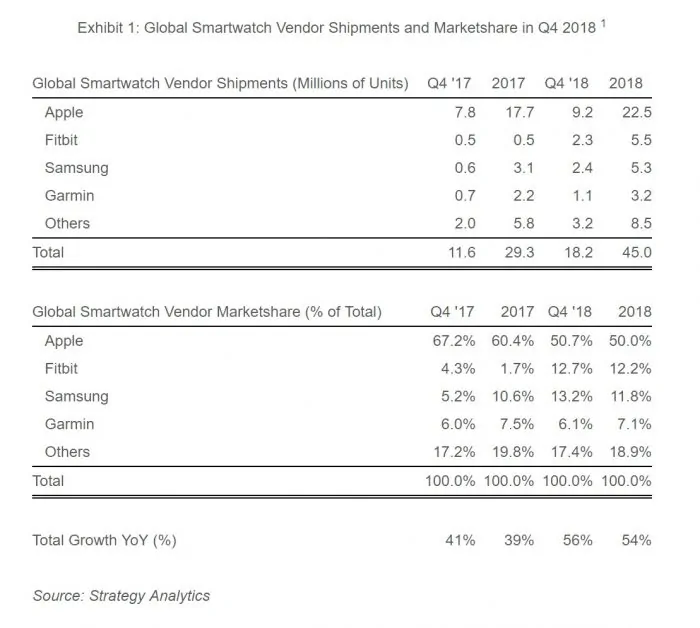 But, trend-wise, the Apple Watch did face declining share year-over-year (down 17% vs. Q4 2017) even though the overall smartwatch shipments grew 56%.
Looking at the numbers reveal that both Fitbit and Samsung made significant gains in that same period of time capturing 12.2% and 11.8% of the overall market respectively. That puts them in 2nd and 3rd place behind Apple.
Neil Mawston, Executive Director at Strategy Analytics:
"Apple shipped 9.2 million smartwatches worldwide in Q4 2018, rising 18 percent from 7.8 million units in Q4 2017. Apple's global smartwatch marketshare slipped to 51 percent this quarter, down from 67 percent a year ago. Apple Watch is losing marketshare to Samsung and Fitbit, whose rival smartwatch portfolios and retail presence have improved significantly in the past year."
And what about Google and its struggling Wear OS?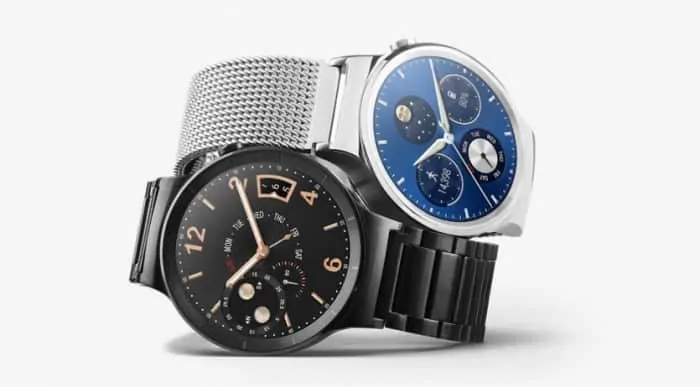 Based on this report we can't tell much as Google is not broken out as a line item. My assumption is that Wear OS is lumped into the "Others" category which clocks in at 18.9% share for 2018. Who knows, though, how much of that share belongs to Google. My suspicion is very little. Wear OS has proven quite the failure to date. The software was buggy originally, and the hardware mostly clunky. It was, in my estimation, a product designed and built by engineers for engineers. Whereas Apple leaned on fashion designers and UX experts to build something for everyday people. The difference in user experience between something like the Huawei Watch which runs Wear OS and the Apple Watch which runs WatchOS is a stark example of the differing design philosophies. Apple is vastly superior in every regard. So it's no wonder then that the market has spoken and Apple is leading early on.
That could all very well change. Rumor has it that Google is planning to release its own in-house built hardware, likely called the Pixel Watch. I hope this is true. Controlling the entire hardware and software ecosystem — like Apple does with not only its wearable, but also tablets, laptops and phones — could be the best way to provide a competitive wearable experience.
Meantime Fitibit with its relatively new Versa smartwatch has proven it can make a solid smartwatch at an attractive price (under $200 USD). Value is one way to take on Apple in this space, as we know CEO Tim Cook and team are, for the most part, a premium play, which typically results in expensive products (but most generally regarded as best-in-class).
Still, all is not completely rosy for Fitbit. Seeking Alpha suggests their turnaround is "at risk" and expressed concerned over some of the company's financials and guidance.
For its part Apple has faced a slowdown in iPhone sales. So far, however, the Apple Watch looks to be a sound strategic move as it's bringing in impressive new cash flow in a market that didn't even exist five years ago.