Though I primarily now use an iPhone (7 Plus, that still runs fine in 2019), I enjoy scouting for occasional deals on old Android phones. That way I can continue to stay up to date on Google's OS, and test out various new features for articles here on Stark Insider.
Aside from the Motorola Nexus 6 — a great phone ahead of its time — my next favorite Android bargain these days is the original Pixel phone.
Yes, Pixel is on the third generation (Pixel 3, Pixel 3 XL) and you can also find decent discounts on the 2nd gen models. But it's the OG that is a screaming deal, especially if you're willing to go for a refurb.
For example, for well under $200 (USD) you can buy a Google Pixel on Amazon. Yes, it's certified refurbished. In my experience, however, these units tend to look pretty much new. I assume these are 30-day returns and have been lightly used. Besides if you don't like the particular phone you get then you can always return it too.
Splurge a little, and you can get a Pixel 2 XL with 64GB of RAM for about $340. Considering the prices of today's flagship handsets that's a pretty sweet proposition. And, wouldn't you know it, these phones work perfectly find for just about anything you need including social media, email, navigation, streaming music and videos, games, and just about anything that doesn't require the absolute fastest processor you'll find in today's top end devices.
I particularly appreciate that Google continues to push security updates to the Pixel line.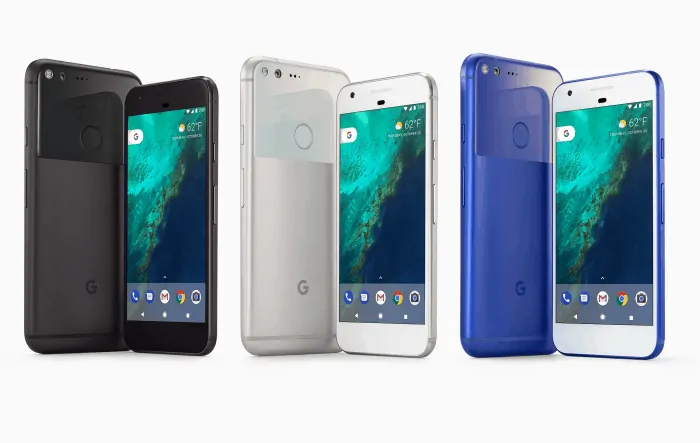 So not only did my Pixel XL just receive the February 2019 security update it was also updated to Android Pie 9.0 later last year. Performance enhancements, new UI improvements and new features were all welcome additions, and, of course, came at no cost. Breathing new life into older phones thanks to software updates is something I'm fully a fan.
About the only thing I miss on the Pixel compared to a newer one or a recent iPhone, is wireless charging. The Pixel doesn't have qi built in. Fortunately, you can add a low cost qi wireless adapter and use wireless charging with the minor inconvenience of always having the USB-C connector used to enable it. A fair trade off in my opinion. Popping a phone onto a wireless stand in the office or on a nightstand is so much nicer than perpetually fiddling with cables and connectors.
It's not surprising that Apple (and others) are having a tougher time moving $1,000+ flagship smartphones. The older models work well enough to do the job. My strategy these days is to wait. Wait a year or two. Then swoop in and buy an older phone at a big discount. Most apps don't demand the latest and greatest to perform well. So save the money I say.
Given the regular updates — security and OS — and the decently made hardware along with battery life and quality screen, I highly recommend scoping out the Pixel and Pixel XL if you're in the market for a solid Android phone that won't break the bank. Quietly go about your day, and know that while others are showing off their shiny-new at the local coffee house, you just saved a bundle.
Research/Buy: