We love the Echo Dot. In fact we really, really love the tiny smart speaker. If there was any doubt about our obsession with all things Alexa, that was cast aside in a major way yesterday.
Amazon says this year's Cyber Monday was the company's biggest shopping day ever. Ever. In its 24-year history. And that includes Prime Day, Christmas, back to school sales, and, of course, the traditional sales monster known as Black Friday.
All told, Amazon sold 100 million products on Cyber Monday. The Echo Dot smart speaker led the way in terms of Echo device sales. Voice assistants seem to be the here and now. Google, too, is having success with its line of "Connected Home" products such as the Google Home, Mini, and new Home Hub. All are in an arms race to own our homes.
Have you heard of the "Turkey 5"?
This is a new one to me. That would be the 5-day sales period beginning with Thanksgiving and ending on Cyber Monday. Amazon also broke sales records during the Turkey 5 (180 million items), proving that while we may be couch-bound there's no stopping our online shopping addictions.
Amazon Sales: Holiday Weekend Highlights (U.S.)

Sales by small and medium-sized businesses worldwide grew more than 20 percent on Black Friday year-over-year.
Throughout the Turkey 5, Amazon.com customers ordered more than 180 million items.
Prime members got into the Christmas spirit over the holiday weekend—Christmas lights were a bestseller on Prime Now.
The best-selling products at Amazon 4-star and Amazon Books over the Turkey 5 weekend included the all-new Echo Dot, Becoming by Michelle Obama, the Amazon Smart Plug, and the L.O.L. Surprise Series toys.
The best-selling products at Amazon Pop-Up device kiosks over the Turkey 5 weekend included the all-new Echo Dot and the Amazon Smart Plug.
Customers ordered more than four million toys and electronics on the mobile app on Black Friday.
The best-selling products across Amazon.com on Cyber Monday included the all-new Echo Dot, AncestryDNA: Genetic Testing Ethnicity, Bose QuietComfort 25 Acoustic Noise Cancelling Headphones for Apple devices, Becoming by Michelle Obama, Jenga, and Instant Pot DUO60 – 6 Quart.

Source: Amazon PR (Business Wire)
In addition to the Echo Dot, other popular products among shoppers this Thanksgiving season on Amazon included AncestryDNA: Genetic Testing Ethnicity, Boss QuietComfort 25 headphones, and Michelle Obama's new book Becoming also did brisk business.
Meanwhile as a long-time fan of Sonos speakers, I'm guessing the continued rise of Amazon Echo and Google Home does not bode well for future growth. In fact, as of today Sonos stock (NASDAQ: SONO) unfortunately hit an all-time low.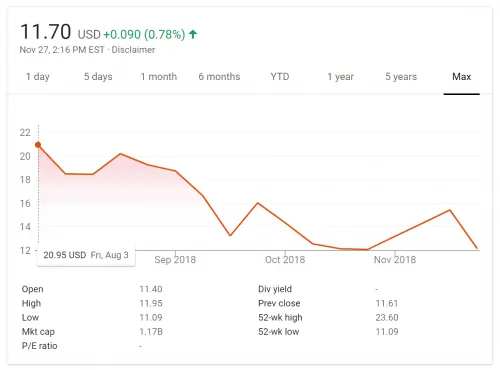 Regarding the smart home, however, I wonder. I wonder… what about Apple?
What about Apple?
Amazon and Google are locked in a mega-battle with strong line-ups of products for home automation. Apple has the pricey HomePod speaker, and HomeKit (and the Home app), but does little in the way of promotion. During the Turkey 5, for instance, CEO Tim Cook and team offered Apple Gift Cards as a sweetener for various products. But they didn't push — at least they didn't push hard — into the smart speaker or smart home markets. Instead Apple continues to segment its market typically by product line: Mac, iPad, iPhone, Watch, TV, Music. Yet, at least on Apple's web site landing page, no mention of "smart home" or "connected home" or something similar to potentially guide a prospect through the process of setting up an Apple-equipped home.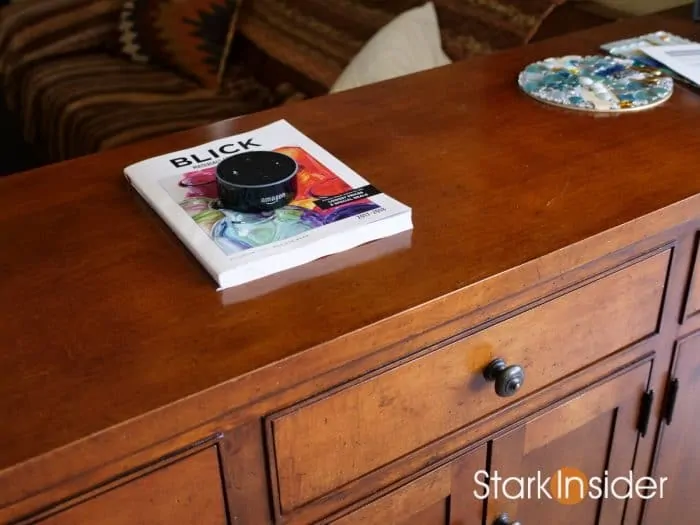 Long-term my suspicion is that Apple's lack of smart home appeal (especially smart speakers and hubs) could be a problem. Sure, iPhones sell like crazy today. What happens when Google and Amazon own the home? And our cars? Apple might still have a foothold in the small, premium mobile market, but that could be fleeting if our lives are increasingly connected by Google and Amazon products. Apple should be worried.