There's an app for that. Or is there?
In the case of the Surface tablet and its companion Microsoft Store, unfortunately the answer is usually no. And, if by chance, there happens to be an app — Twitter or Facebook for instance — it usually isn't as good as its Apple (iOS) and Google (Android) counterpart.
Meet Surface Go, designed for everyday work and play. https://t.co/8pLg9Ym7zZ pic.twitter.com/1WSTsOVSzS

— Microsoft Surface (@surface) July 10, 2018
With its new Surface Go tablet ($399 USD), Microsoft is making a smart, calculated move. By taking its popular and cleverly designed tablet/laptop downmarket, it can potentially scoop up some iPad sales.
The price is right. The design is really nice. The overall Surface Go package is very appealing. You can even run full blown Windows 10 on the Go if you wish (though it comes with the limited "S" version of Windows by default). For me, this is a very compelling package. Grab and go. You've got (just about) everything you need for getting the basics done on the road.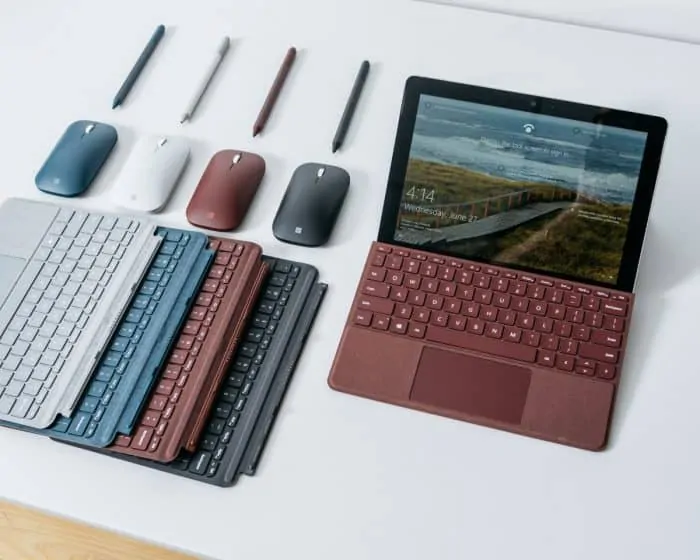 Since Microsoft had to compromise on internal specs, don't expect to run Adobe Creative Cloud (for me, primarily Premiere Pro, Lightroom and Illustrator) or Blackmagic Resolve software on the Go. Something had to give. For basic internet work, social media, and email, Microsoft's baby Surface could be quite appealing. You're likely to see many on college campuses and trains. And, of course, your local Starbucks just around the corner.
But… again… those apps.
True, the Microsoft Store has come a long way in the last few years. There's now an Instagram app. Other popular ones too, like WhatsApp. Minecraft? Spotify? Yes and yes.
WATCH: Introducing Microsoft Surface Go
Dig a little deeper for your lesser known apps that you might find on your Android or iPhone, and Microsoft still comes up short. By just a smidgen.
For instance, the San Francisco Museum of Modern Art (SFMOMA) has a wonderful app that provides self-guided audio tours for their exhibitions. Predictably, the app is available for Apple and Google. But not Microsoft. Developing apps costs money. Push come to shove, companies, and non-profits alike will prioritize the major, market-leading platforms first. Hence, no SFMOMA app for Windows.
There's higher profile gaps as well.
No Yelp app for Windows. And nothing yet for Swarm, Voxer, CNN (though there's Fox News), Amazon Kindle (Microsoft will steer you to its own platform for digital books).
If Microsoft can continue to plug these gaps, I suspect the Surface Go tablet will have a chance. There's something convenient about having a portable device with a 10-inch touchscreen that can run full-blown Windows 10. Plus, that Surface Pen is great for drawing, and other arts- and learning-based situations.
Consumers will likely continue to make buying decisions for mobile devices based on apps. Not only its availability on any given platform — be it Google, Apple or Microsoft — but also the quality of that particular app.