Samsung isn't going away anytime soon. The South Korean tech giant announced a profit for last quarter of $14.15 billion, a whopping 64% increase year-over-year. Similarly, revenue was also up, by 27% YoY.
And the news kept getting better. Investors seemed pleased, and reacted accordingly.
Samsung shares were up sharply (~ 8%) early, before declining. In addition, management announced a 50:1 stock split.
A lot of that financial success comes from Samsung's chip business. That's fine for now, but calls for concern long-term. Andrew Norwood of Gartner calls that lead "built on sand". As China steps up production, prices will likely fall in 2018, and Samsung will see gains erased.
But where it gets interesting is on the mobile front.
Samsung's mobile business declined 3.2% YoY. Given that phones such as the Galaxy S8 and Note 8 are key competitors to Apple, it's an interesting bit of data.
Digging in reveals that low-cost Indian phone makers are chipping away at the low end phone segment. Samsung still expects to do well with flagship products, especially its upcoming Galaxy S9 (which we should see revealed at Mobile World Congress).
But I wonder.
Tech writers have suggested sales of the new — and very expensive — iPhone X are flagging. Some say Apple will cancel the model, or, at the very least, dramatically scale back production. Others are predicting that CEO Tim Cook and team will reveal 3 new iPhones later this year, based predominantly on the X design. I wouldn't be surprised if that came true. Apple launches new iPhones every year! But if X sales are not meeting internal projections, well, that is a bit of a shocker, especially given how ardent Apple fans typically flock to new products.
So I wonder if the reportedly slow selling iPhone X and the decline of Samsung's mobile business have something in common?
Could it be that the market for smartphones has slowed even further than originally anticipated?
Older Androids and iPhones Still Do The Job — For Less Money
I still have an old Nexus 6 lying around. But, man, does it still look the part. The former flagship of 2014 was made by Motorola. To my surprise, when I boot it up, everything still runs as well as you might expect on a powerful Android smartphone. The screen looks pretty and colors pop. Performance is decent. And all the apps run as you'd expect. It's a bit of a bulky thing, then again it does have a 6-inch screen and it came before the bezzle-less edge-to-edge movement had come en force.
And the Nexus 6 is fairly feature laden: a quad-core Snapdragon 805 processor; Gorilla Glass 3; AMOLED display; nano SIM; Qi wireless charging with turbo mode; and even an old-school headphone jack. In fact, some things like NFC (which allow you to make wireless payments at check-out using Google/Android Pay) and dual band Wi-Fi aren't typically included in today's budget phones.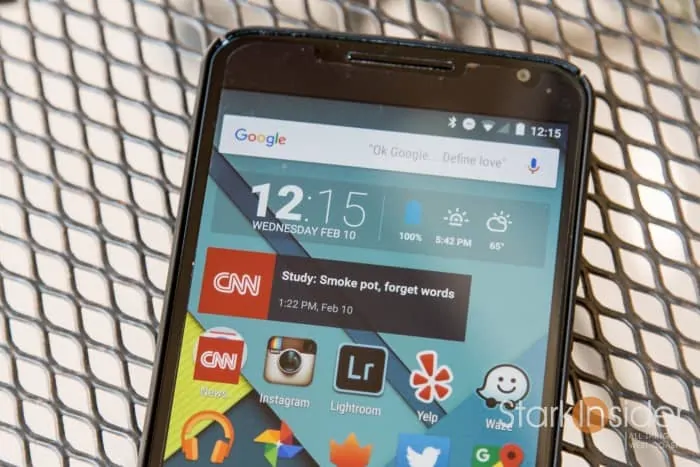 Like me, a lot of us out there are running or buying 2-3 year old flagship Androids and iPhones. Even in 2018. Why not? You get a phone that's good enough for every day tasks, and you can save a bunch too.
Apple wants us to upgrade every year (or maybe every other year at worst). Consumers, I'm guessing, for the most part aren't buying that storyline anymore. So Apple (and Samsung and Google) are now continually challenged to really pile on the sizzle with new models to further entice upgrade-itis: Virtual Reality! Face recognition! Huge screens!
But in the end it may seem that us regular smartphone shoppers are happy enough with our Nexus 6 or iPhone 6. Or maybe the new line of Amazon Prime Phones — which start at $99 USD with offers and ads — do the job just fine for those not quite ready to fork out $1,000+ for a premium flagship.
My guess: Apple and Samsung and Google will continue to focus on high margin handsets.
They need to.
It's the only way to recoup heavy investment in R&D.
The budget, cheap stuff. That will ultimately become the province of phone makers based out of China, India and other countries where labor is cheap and regulations typically looser. No point in a race to the bottom.
Meanwhile, my Nexus 6 is still a pretty sweet little, big Phablet.