Apple has Apple Pay.
Samsung has Samsung Pay.
And now Google — finally — has Google Pay.
Not that it didn't have a mobile payment system already in place, it's just that previously Google employed an awkward amalgam of apps to create what should have been a much simpler user experience.
So, gone are Google Wallet and Android Wallet, and in their place is a new, consolidated brand "Google Pay":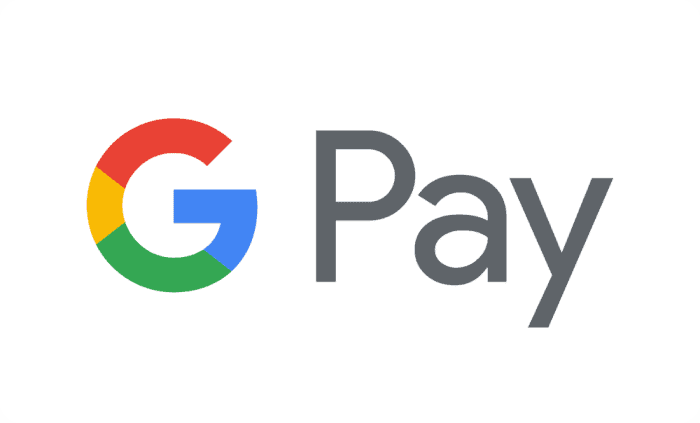 Pali Bhat made the announcement today via a post ("Bringing it all together with Google Pay") on the Google Blog.
The VP of product management, payments at Google notes, "With Google Pay, it'll be easier for you to use the payment information saved to your Google Account, so you can speed through checkout with peace of mind. Over the coming weeks, you'll see Google Pay online, in store, and across Google products, as well as when you're paying friends."
Bhat goes on to say that Google Pay is already available on Airbnb, Dice, Fandango, HungryHouse and Instacart.
Like we've seen Apple implement, Google Pay will also enable you to pay your friends.
In addition, as you might expect, Google Pay will also be integrated into Google's own line of products and apps including YouTube and Chrome with the rest sure to soon follow.
Google Pay: I Like It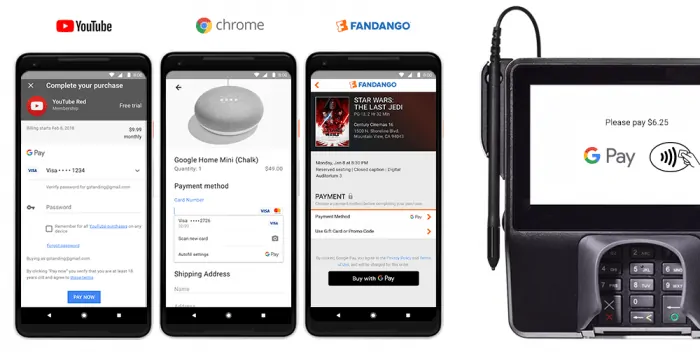 Apps and user experience aside, I like that Google has simplified its naming. Google Pay. Makes sense.
As consumers we've been trained to know what Apple Pay and Samsung Pay do for us — we can pay electronically via a phone or watch at checkout. No explanations needed. Now all you need to decide is what platform you're going to use: Google, Samsung or Apple. Based on your phone, that decision is likely already made for you. The rest follows naturally: Google Pay, Samsung Pay or Apple Pay.
With this light re-branding I'm hoping that Google Pay will also be better integrated into Android Wear. For anyone who has paid at a register using Apple Pay, you already know how easy it can be to pay without a wallet or purse. Simply double click the lower right button on your Apple Watch, choose a credit card, and place your arm close to the payment terminal. You'll feel a vibration and a confirmation tone. You're done. If you've opted for email receipts, the whole thing is paperless. And painless. The way it should be. Google needs to do some catch-up here.
Prediction: Pixel Watch with Google Pay
One of my predictions for 2018 is that we will see a re-branded version of Android Wear. I think that OS/hardware experiment is pretty much dead and buried. Apple took round one of wearables by a long shot. My Spider senses tell me that Google is re-tooling in this area.
Could we see a Google Pixel Watch? And with it, an easy-to-use version of Google Pay?
We will soon find out. It wouldn't be a surprise. But it would be a most welcome way for Google to re-boot not only its mobile payment branding, but also aid in reviving its wearable strategy too.