It could (Tim Cook and team are sitting on some $260 billion in cash). But would it? Would Apple acquire a camera company called RED Digital Cinema?
Hollywood! It's not just for aspiring actors. It's increasingly a place companies see as a place to not only increase revenues, but to break into new markets where advanced products can help further platform strategies — the ultimate goal being bigger than just another seat license.
Adobe and Apple are just two companies that are investing big in Hollywood. Adobe is rolling out new updates of Premiere Pro in an effort to appeal to "Hollywood editors" and Apple is reportedly allocating $1 billion to buy and produce original content.
Now here's an idea.
Tomorrow, September 12, Apple will hold its Fall event. Reveals will likely include a fancy, high-end iPhone 8 (iPhone Edition? iPhone X?) that will cost around $1,000. We'll also probably see updates across various product lines including software (MacOS, iOS 11) and wearables (Apple Watch, AirPods) and streaming devices (Apple TV) and home automation (HomeKit, HomePod) and various software and cloud services (Face ID). Thanks to the trend that is internet leaks we already know most of what Apple will announce.
But… what… what if…?
What if, given the penchant for some established tech companies to target Hollywood, Apple were to announce a surprise acquisition?
One more thing:
What if that company was the RED Digital Cinema Camera Company?
RED makes cinema cameras for making movies and TV shows. Ranging in price from $12,500 to $49,500 (for the "brain" only), they've become increasingly popular with indie filmmakers and those yearning for big budget looks without big budget prices. I doubt anyone would consider RED's Weapon 8K Vista Vision camera a value play, however, these products opened up a new market when they were first introduced about 10 years ago, and quickly garnered a marquee list of directors and filmmakers who saw them as advanced tools were crafting beautiful imagery. David Fincher (Mindhunter), Peter Jackson (The Hobbit), Michael Bay (Transformers) to name but a few who have praised RED products and used them on high profile projects.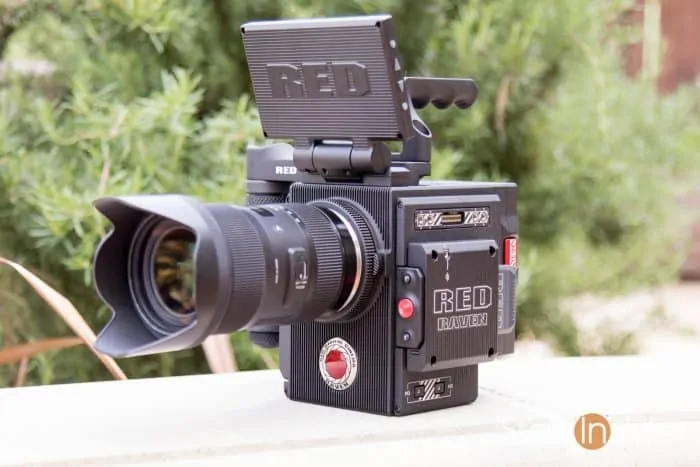 Among its vast arsenal, Apple makes software for creatives, most notably Final Cut Pro. This is software used to edit videos. Finish products can end up on the big screen as block buster summer movies, on mobile devices in the form of TV shows and music videos, or simply as a tech unboxing video on YouTube (in 4K!).
Meanwhile, RED makes hardware, the cameras themselves used to record video footage.
If Apple owned RED it could obviously bundle various packages and target Hollywood studios and production houses across Los Angeles, and New York. Further, it could take on the likes of Sony in the high margin film business, a possible nice fit to its increasing aspirations for distribution (though its first efforts have been of dubious quality). It would be a another piece of the puzzle in the streaming wars with early leaders Amazon, Netflix, HBO and Google.
In addition, RED has announced a project known as "Hydrogen." Founder Jim Jannard has teased a prototype and some have even had some hands on time with the mysterious device. There's much we don't know about the product (is it a camera? a portable holographic/VR/AR media player? Yes… and yes), but we do know it will cost just over $1,000 when it hits the market and perhaps, if Jannard's vision comes to fruition, disrupt the market for on-the-go media consumption. Mobile devices. Media. Cutting edge. All sound like interesting fits for a company like Apple.
It's worth pointing out that Apple this year partnered with RED when it made available the entry-level Raven camera at the Apple Store (at the time it was framed as an exclusive arrangement, though now I see the camera is also now selling again directly via the RED Store). Perhaps this was the first step towards a deeper partnership.
Or eventual acquisition.