Apple is selling more smartwaches than anyone. By far.
According to Strategy Analytics, Tim Cook and team shipped some 5.1 million Apple Watches in Q4 of 2016.
That equates to about 63% of the overall smartwatch market. Think Steph Curry level of dominance. Samsung, the next closest competitor, moved 1.3 million units, or just under 10% share.
"Others" — presumably including the likes of Huawei, Asus, LG, and now defunct Kickstarter darling Pebble — accounted for 1.7 million unit sales.
So, if you equate the Apple Watch with the health and size of the overall smartwatch market you'd likely be making a pretty safe bet.
Is Google's Android Wear a flop?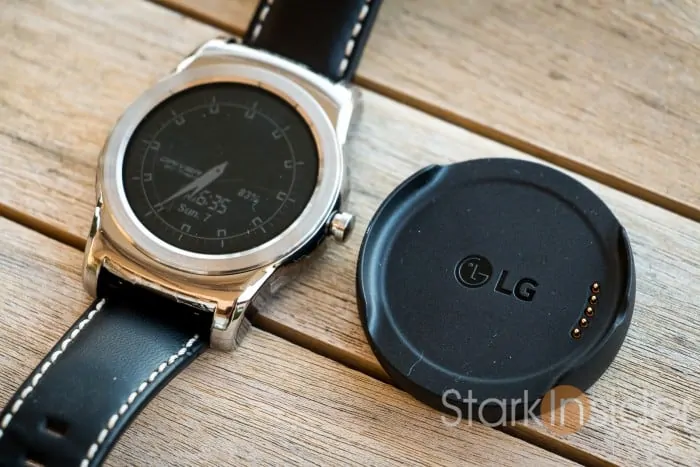 It's understandable that a small start-up like Pebble would have challenges competing against Apple (so much so that it folded shop and Fitbit bought some of its assets). But… Google?
Android Wear was supposed to be a game changer.
Indeed, it echoes Google's key strategy employed for mobile: create an open platform and license it to others. Huawei, LG, Motorola, Asus and others make Android Wear-based devices. On the other hand, Apple does what it likes to do and, predictably, makes both the software and hardware for its Apple Watch. It's analogous to Google Android smartphones vs. Apple iPhone.
But by the end of 2016 it was clear:
Smartwatches were dead. Well, at least for everyone but Apple.
Most found Android Wear too clumsy, too confusing, and, ultimately, too difficult to use. My guess is this is precisely why a simple, low-cost wearable such as the Pebble attracted such a loyal fanbase. By comparison to the kludgy watches running Android Wear, a Pebble smartwatch by contrast was easy to use with a battery that last far longer (typically just under a week of regular use).
Google put the brakes on Wear 2.0, delaying its release — originally scheduled for last year, it's expected to land later this month.
Based on what I've seen so far testing Wear 2.0 on a Huawei Watch I'm not expecting Google's fortunes to change anytime soon. The rumored LG made (Pixel?) smartwatches that will launch with Wear 2.0 are likely going to be too expensive ($299+ USD), again too cumbersome to use (far too much scrolling and swiping, and only a single button for navigation) and lacking any killer feature (maybe it's just notifications after all?).
Apple controls the market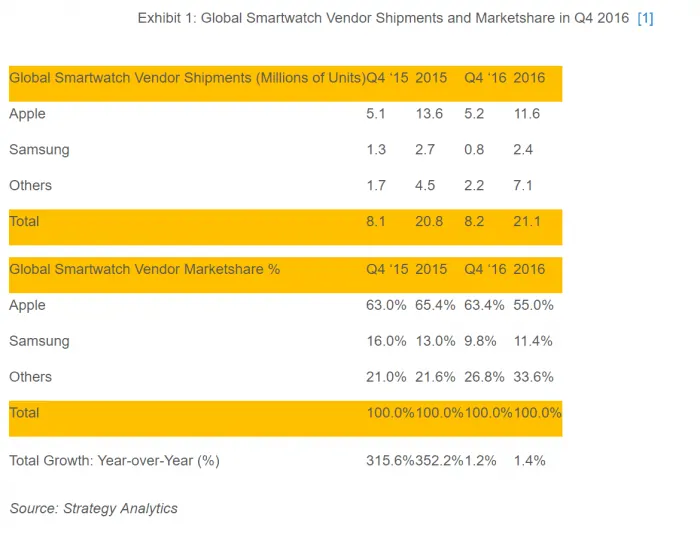 Mac Rumors noted that the Apple Watch "dominated" over the holidays. No doubt. The numbers tell a very lopsided story.
Until anyone can put a dent in Apple's early success in the market, it's theirs to lose. We've seen this before, however. Recall, the iPad. It was the early leader too. And it, like the Apple Watch, commanded a pricing premium. If you wanted an iPad in 2010 you had to pay the price. Dearly. Meanwhile, Google did what it likes to do, and licensed its Android operating system to all comers. LG, HTC, Lenovo, Sony, Motorola, and many others joined in. While the product might not have been as slick as the Apple iPad, it was good enough for most; especially given that Android-based tablets undercut the iPad by a substantial amount. Why by your child a $700 iPad when a $199 Android tablet is good enough?
It's too early to tell if the smartwatch market will play out the same way — Apple leading early, and discount Android-based competition arriving a few years later.
And… as for the future of the smartwatch market…?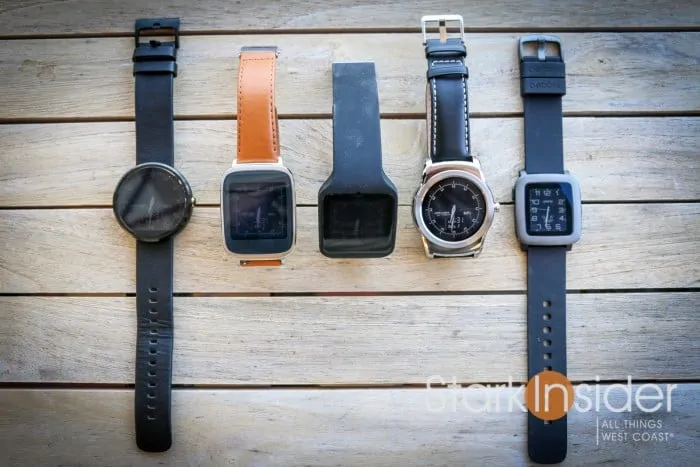 "The smartwatch industry is showing tentative signs of recovery this year, but it is not fully out of the woods just yet and there remain several barriers to growth that must be addressed. Smartwatch vendors like Samsung need to launch more exciting or cheaper models, Apple must engage closer with mobile operators to stock or subsidize its popular Watch portfolio, while component makers need to develop more accurate sensors for health and fitness tracking that consumers will trust and use more."
I think price remains a key factor in the overall growth (or even survival) of the smartwatch market.
Pebble had it right. It priced its watches generally below $200 USD, with some even retailing for as low as $129.
Consumers have already had to deal with a shift from Apple and Google to premium-priced phones ($800+). So it's asking us a lot to also pay another 50% or so for a smartwatch. One that, in my estimate, is merely an accessory, an extension of the smartphone. For now, I believe notifications and health tracking are the two killer features. For the life of me, I don't understand why smartwatches need LTE, an app store, or independence from the very phone they're designed to enhance.
It may well turn out the smartwatch market (and wearables at large too) is not the seismic opportunity most had predicted.
Instead, could it be just a niche market with accessory-like pricing?
For now, Apple will lead the way. With little competition, though, it could hurt consumer choice in the short-term with:
(1) premium prices (especially now that Pebble is off the market);
(2) less innovation;
and
(3) less choice.
Samsung remains Apple's biggest threat — just as it does in the smartphone market. Tizen, Samsung's proprietary smartwatch operating system, is still relatively young. It will be interesting to see if it can make inroads over the next 12-24 months. Competition is good. Currently the smartwatch market clearly lacks it. And that can't be healthy.
I'm hoping Google surprises with its Wear 2.0 launch, and that Samsung has a few tricks up its sleeve in 2017.
Otherwise, we're once again living in the world of Apple.