It looks like Apple is on a mission to kill more than just the headphone jack.
Camera. Camera. Camera.
For a relatively long segment of today's Apple presentation, the emphasis was on the innovative software technology behind the camera in the new iPhone 7 and iPhone 7 Plus. Rather: cameras. As in plural. Marketing executive Phil Schiller revealed that the iPhone 7 — which runs 240x faster than the 2007 original — would feature two cameras on the rear. That's a first for Apple.
Cameras have long been key features in modern smartphones. And Apple has typically performed well, if not the best among any given iteration.
But this is the first time that I can recall hearing some key terms, ones that might strike even more fear into camera-makers like Canon, Sony, Panasonic and Olympus:
Bokeh
Shallow depth of field
Portrait mode
That's because, thanks to "machine learning" and the ability to process billions of computations is merely 25 milliseconds, the dual cameras on the rear of the iPhone 7 Plus can apparently do some amazing things.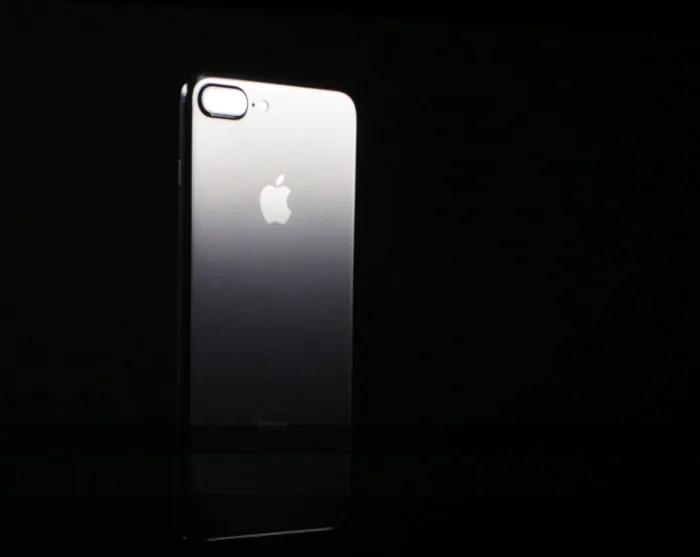 One of them: rendering Bokeh in real time.
On a DSLR, unless you're in live view on a higher end camera, you typically can't see how the depth of field will look. Instead you need to compose a shot, press the shutter button, and then review the result on the built-in LCD to see the result.
With iPhone 7, according to what we saw on stage at least, you'll be able to see that depth-of-field/Bokeh effect in real-time. All you need to do is select "Portrait" mode using the camera app. From there software does its magic, allowing you to see exactly what the sensor will capture. This means less trial and error. You can, ostensibly, be more sure that you've captured a photo the way you intended.
As a long-time DSLR guy, the end would appear imminent.
Well, at least for the lower-end, point-and-shoot segment. Yes, it's been dying for years now. And the advent of small-bodied mirrorless cameras from the likes of Sony and Olympus have surely accelerated the demise of that part of the market. But, this is the first time a smartphone has begun to incorporate features normally only found on a DSLR: optical telephoto (2x for the iPhone 7 Plus), adjustable and real-time depth-of-field.
You still can't change lenses on an iPhone. But with the dual rear cameras on the 7 Plus, you do get two different focal lengths. Combine that with some nifty algorithms and you have a smartphone camera system that looks like a legitimate threat not only to entry-level DSLRs, but also mid-level DSLRs.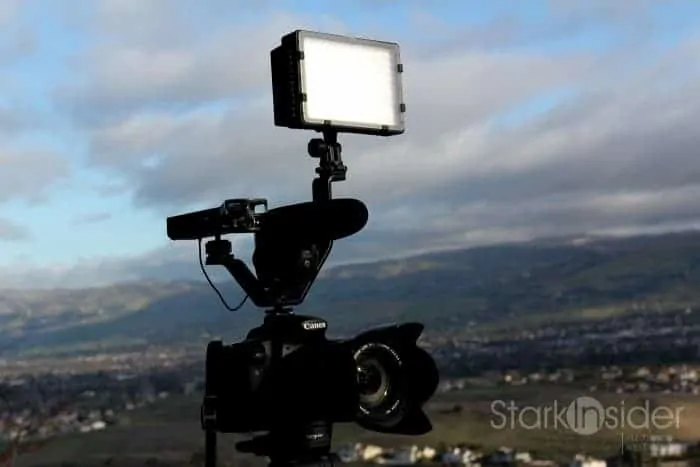 I'm not about to ditch my Canon EOS 70D or 80D DSLR cameras anytime soon. I still like getting a full 24MP APS-C image in RAW — one that can be easily manipulated in Adobe Lightroom. And for video there's no substitute for high end primes, and specialty glass.
For casual photo shoots, however, it seems less and less necessary to carry a dedicated camera. The smartphone can serve the needs of on-the-go photography just fine it would seem.
If I were Canon or Sony or Olympus or Panasonic, I'd be even more worried with today's iPhone 7 Plus reveal.
Smartphones cameras continue to move upstream. First, entry level point-and-shoot. Now, it would seem mid-level DSLR.
Two words come to mind: market disruption.
But: no headphone jack.
I'm out. Fancy schmancy camera be damned. Android it is.