Cringe-worthy naming aside, "Nougat" should be arriving next week. At least for some smartphones.
Version 7.0 of Google's mobile operating system brings a slew of refinements that make Android easier to use, and more powerful.
I've been running 7.0 Nougat on a Nexus 6 and posted some impressions earlier here. While there's nothing magical in the release I found it to be (very) stable, and would easily recommend it to those considering a new phone or upgrade.
Some noteworthy highlights of Android 7.0 Nougat include:
Double tapping the recent apps button (the square on the right) switches to the previous app — double tap again and you return again
You can pull down on individual notifications to reveal more information and/or an action bar
The quick action bar can now be fully customizable, just tap the "EDIT" button to sort, add/drop shortcuts as you please
Two images of the system run in parallel; when you update an app in use, it doesn't need to restart
Unfortunately, battery life does not seem better on the Nexus 6 I used for testing — it still drains faster than most of us would like
7.0 is quick and smooth!
If you're running Marshmallow (Android 6.x) and fear missing out on Nougat (maybe you're on older Verizon Android phone) it's far from the end of the world.
Aside from multi-window mode which could come in handy on larger Android tablets, there's nothing major here to warrant selling the farm to get a taste of Nougat.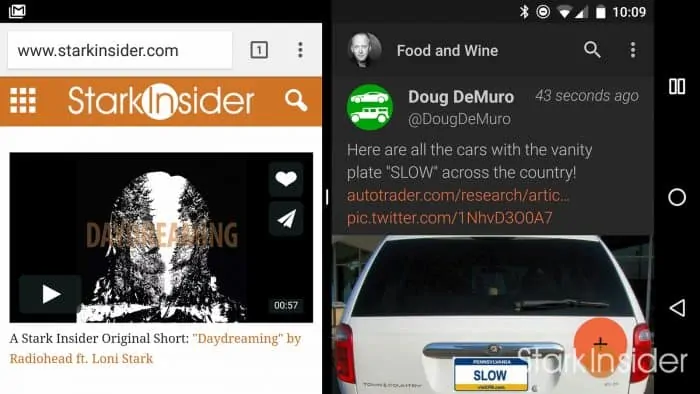 Rather, this is an incremental update — like we're seeing with Apple iOS as well. Yes, it does make the Android experience slightly better over all, but it doesn't have the whiz-bang new features we've become accustomed to seeing in years past.
Also see: What's new in Android 7.0 Nougat?
It makes me wonder if mobile OS innovations are slowing. After all, the market is saturated. Now the strategy is turning to a cohesive mobile experience, one that cuts across laptops, tablets, and smartphones.
Android 7.0 Nougat is currently available for download in developer preview beta for recent Nexus devices (very stable in my testing), and is expected to be released in final form by end of August, 2016.
Expect the update to first roll out on August 22 for the Huawei Nexus 6P and LG Nexus 5X.