Perspective, it's an an interesting thing.
By all accounts Pebble's third Kickstarter campaign — for two updated Pebble smartwatches and an Android-powered fitness tracker aimed at runners — is a smashing success:
66,673 backers

$12,779,843 pledged
Not too shabby. In fact the result ranks it as third highest ever Kickstarter.
As a long-time Pebble fan, and backer, I'm pleased to see yet another successful funding round. While many criticize a now somewhat mature company like Pebble for continuing to tap into crowdsourcing, I see it as the only way to survive. Pebble swims amongst wearable giants — the likes of Apple, Samsung, and Android Wear-based makers such as HTC, Huawei, Asus, and LG. By using Kickstarter, the Redwood City-based company can mitigate risk, gauge market demand for its next generation of product, and ramp manufacturing without over-committing, and ensuring its doesn't get stuck with excess inventory.
But, of course, there's always two sides to a story.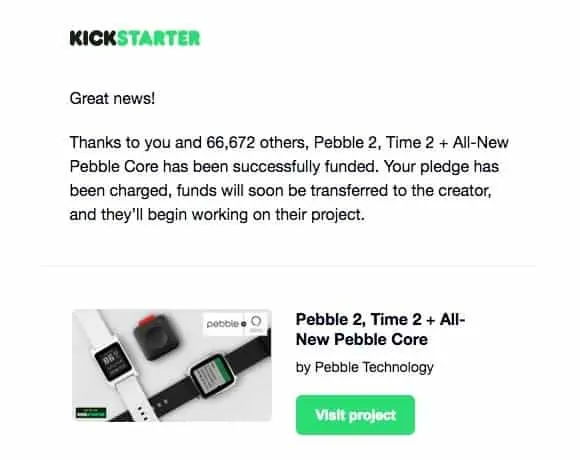 In 2015, Pebble raised $20 million through Kickstarter — $7.5 million more than this round. So, it would also be fair to say the latest effort, generating some 56% less revenue, fell short. True statement based on the numbers.
Yes, a $12.8 million haul is respectable. It's enough to build another batch of product.
However, you have to wonder how many more times Pebble can go to the well, and expect all of us to fund yet another update. Smartwatch fatigue could soon become a very real obstacle — especially when the three-year-old Pebble Classic is still going strong, and can function perfectly well, even amongst flashier Apple Watches and Huawei Watches. Talk about a testament to the underdog's design and engineering!
Many of us Pebble supporters are repeat customers. I backed Pebble Time last year. And I also backed this year's campaign by pledging for a Pebble 2 and Pebble Time 2. Now that the Kickstarter has successfully funded, these new smartwatches will ship in the Fall if all goes well with production.
That Pebble continues to draw money, if not traditional venture capital, reinforces its razor sharp focus on what makes a smartwatch usable.
I hope Pebble doesn't become an industry footnote. Part of me wonders if Amazon would be a good suitor.
While Google is nerding out with Android Wear, adding things like a ridiculous, microscopic keyboard (really, we want to type on a 1.3-inch screen?!), speaker (obnoxious), and standalone phone functionality (hint: that's what our phones are for), Pebble gets the little things right. Things like easy to use notifications, ones that don't require you to dig deep into every single app to turn on or off. Battery life that goes forever. A nifty e-ink display that's easily readable outdoors. And the thing just works.
Apple (watchOS) and Google (Android Wear) could learn a lot from Pebble.
The problem is they don't need to.
The giants can easily fund money-losing propositions like smartwatches because they are ancillary businesses — albeit, ones that reinforce the ecosystem, and help boost customer lock-in and increase switching costs. After all, if I have an iPhone and an Apple Watch, making the hypothetical switch to Android would now mean buying two devices to make the jump. While smartwatches are core to Pebble, they appear to be somewhat after-thoughts at both Apple and Google (as evidence, just look at the slow release cycle for watchOS and Wear updates, and the dearth of new features).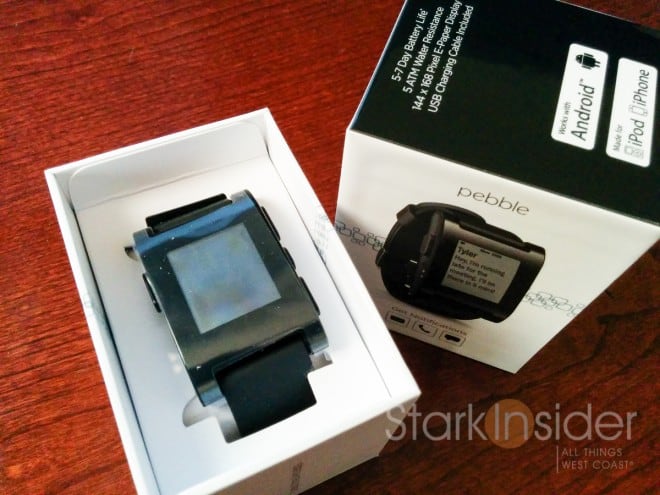 I hope Pebble doesn't become an industry footnote. Part of me wonders if Amazon would be a good suitor. Granted Amazon's push into self-branded smartphones failed, it has had good success with tablets (Amazon Fire), and a massive hit with voice-activated search assistants for the home (Amazon Echo, Dot). So why not wearables? Since Apple, Samsung, Fitbit, Garmin and so many others already have smartwatches and fitness trackers on offer, it would seem one viable outcome for little Pebble could be big Bezos.
Meantime, Pebble's $12.8 million Kickstarter is a bittersweet success.
Like a lot of Pebblers, I look forward to nextgen Pebbles. But I know — we all know — the company is running out of oxygen. There's only so many times a head coach can push their team to the limit during any part of a game before players need a rest. So too with us backers. How many smartwatches do we need? And if net-new customers are the ultimate end game to increase sales, Kickstarter, while a short-term panacea, is not the answer. It's all a matter of perspective.