Live in the Vineyard is almost here again. The bi-annual music festival returns to the Napa Valley next month, running April 7-10, 2016.
As we've come to expect — time and time again — marquee Top 40 hit-makers, intimate concerts among beautiful Napa vineyards, and… wine (no surprise there) are all featured throughout the weekend. In addition, world class chefs will be in attendance, serving up some of Napa Valley's best; look for Chefs Stephen Barber, Grant MacPherson, and Carrie Nahabedian. Bring your appetite, and culinary bliss will surely follow.
Stark Insider has been covering Live in the Vineyard (LITV) for over two years. Co-founders and music industry vets Claire Parr and Bobbii Hach-Jacobs have really refined the formula, and have dialed in a comfortable, exciting, and even, at times, surprising event (like when Duran Duran made an unexpected appearance). Those lucky enough to score tickets via the various radio contests are in for a real treat.
Live in the Vineyard April Line-up
Artists on the ticket this year include: Safety Suit, AudioDamn!, Shawn Hook, Cold War Kids, Lukas Graham, Tor Miller, Zella Day, Andy Grammar, Ben Rector and repeat LITV performer Ingrid Michaelson.
Safe to say, the line-up is, yet again, bonkers good.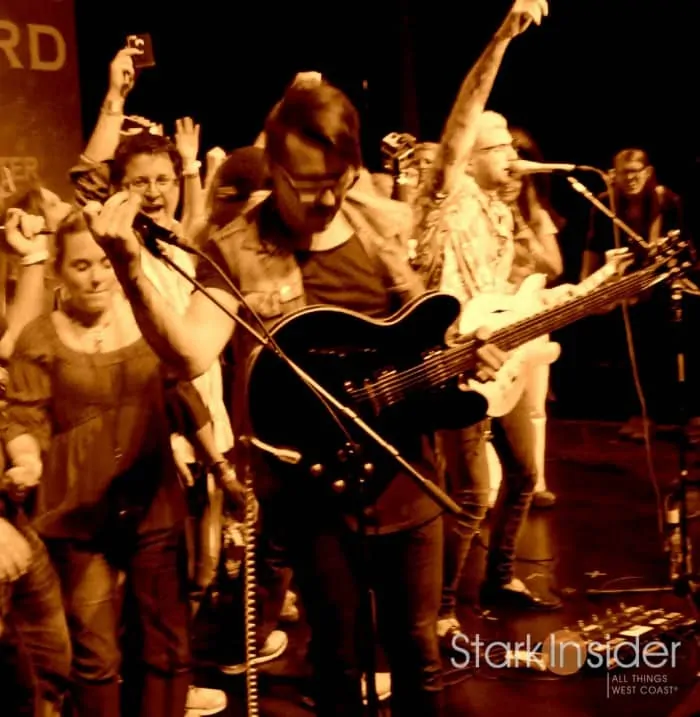 Team Stark will once again be on the ground, and hope to bring you more video interviews, and stories from Napa as we meet up with some of today's most exciting musicians and groups.
Mark your calendars for April 7-10, and go to the LITV web site to find out how to score some tickets. The fun that follows is all but guaranteed.
Live in the Vineyard Videos
To get you in the zone, we've rounded up some of our favorite Live in the Vineyard video highlights including Matt Nathanson (who has interesting commentary about Taylor Swift), Portland rockers Priory who broke Live in the Vineyard during their stunning set, Grammy winner James Bay, and the heart-warming duo from A Great Big World (heart melts).
LIVE IN THE VINEYARD

James Bay rocked LITV last year in Napa – then picked up a best new artist Grammy in February.

April 7 -10, 2016

Four days of live concerts by Top 40 musicians and artists. Settings include vineyards across Napa. Win tickets by participating in radio concerts. Discover new talent and performers, and enjoy an incredible setting. Trust us: it's a once-in-a-lifetime event.
LITV: Matt Nathanson
Napa Valley Center for the Performing Arts – Lincoln Theater
LITV: Priory
Uptown Theare, Napa
LITV: James Bay
Uptown Theare, Napa
LITV: A Great Big World
Uptown Theare, Napa
See you in Napa!
With Clinton Stark (video producer) in Napa Valley.