Got to love Google. No complaints — Gmail, Google Search, Google Now, Calendar, and, of course, Android.
No question, life without big G just wouldn't be the same (could you imagine a mobile duopoly of Windows Phone and Apple iOS?).
I've been an ardent Android guy since I first switched from a BlackBerry to the groundbreaking Motorola Droid (2009). Entering my Google credentials and having everything sync was akin to magic. Today, we call it the cloud. That phone, with its trick keyboard slider and fledgling, though rapidly improving, Android OS was living proof that we could take Google seriously about entering the smartphone market. Very seriously.
So it went: Samsung Galaxy Nexus, LG Nexus 4 and 5. And, now the Nexus 5X (LG again) and 6P (Huawei).
All solid phones. I love that Google now makes factory images available and that they don't play any tricks or locking games. Flash away. Monthly updates prove that the company too is, thankfully, just as serious about security as it is killer new features.
But…
For the love of portable movie and music collections everywhere, please Google — pretty please! — give us removable storage. I'd add removable battery too, but that would be getting too selfish.
Okay, Google: Show me removable memory.
I get that the cloud is where the action is. In fact, I use Google so much that I need to pay monthly fees for additional storage. Ditto that with the ever handy Dropbox. But, when I travel there's nothing like having a microSD chock full of what you need, right there and then. Not just on a phone, but also on a tablet. How many times I've lamented that the rather decent Nexus 9 tablet lacks for a memory expansion slot. There are times when wi-fi isn't around, or I just want to queue up a video or two without having to worry about latency (Kodi ftw).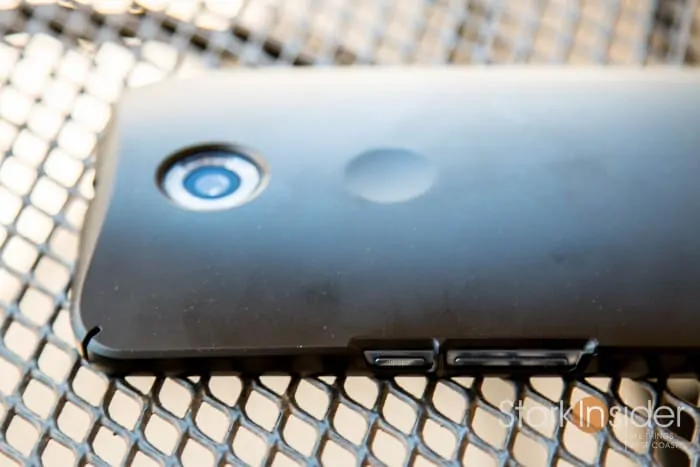 Cost is probably another likely reason we don't see removable storage (and battery) from Nexus devices. What would it be though? $2… $3… $10 extra? I'm not sure. Whatever the case I'd gladly pay the premium.
Meantime, my Nexus 6 impresses. Despite that lack of expandability, for a phone that is about 16 months old (an eternity in mobile), Motorola designed this thing to perfection. If you like big phones you might want to look into a discounted Nexus 6. You get a lovely screen (5.96-inch QHD Amoled), a respectable processor still to this day (Snapdragon 805), and, of course, you get all the open goodness that comes with running a Nexus. Running Marshmallow is butter smooth. Sure, battery life isn't the best, but manage carefully and you should be able to get through a standard work day. Plus; Qi wireless charging. I know most don't care for it and the feature appears to be passe, but to me it's a godsend. Drop the phone on a pad, and forget about that fiddly micro-USB port.
I'm hoping Google continues the Nexus program. With the 5X and 6P it looks like it continues to do so. Awkward naming challenges be damned.
Let's also hope that the good folks at Mountain View find it in their hearts to let us — the crazy ones who want to store stuff on memory cards and bring them on planes, trains and automobiles! — enjoy our mobile lives to the fullest.