Remember that old IMAX tag line "Think Big"? It also describes Montana, our 4th largest state, so unless you have a couple of weeks to explore it all you're better off honing in on a particular area. We chose a trio of towns, Missoula, Kalispell and Whitefish in Western Montana Glacier Country, for our easy driving itinerary that offers an eclectic overview of Montana's winter wonders without spending hours behind the wheel.
Insider Tip:

You can fly into Missoula International Airport and out of Glacier Park International Airport so no need to backtrack.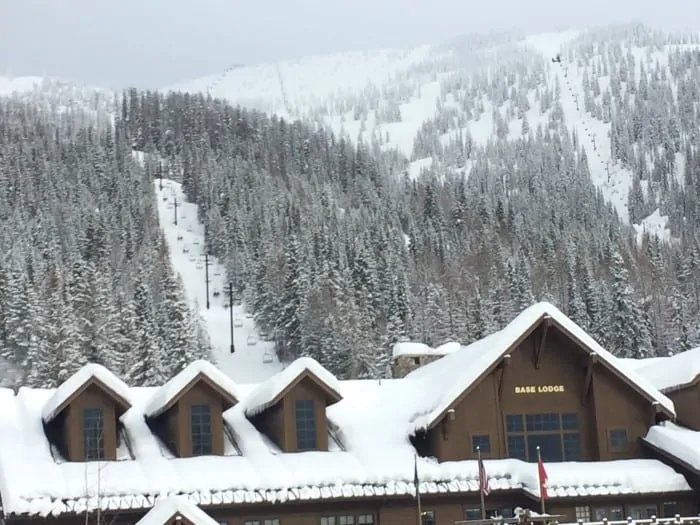 Winter play choices are seemingly endless with unparalleled downhill skiing (think 300+ inches of powdery snow, without the crowds, high prices or attitude) dog sledding, snowmobiling, cross-country skiing, and sleigh rides. Afterward, you'll doubly appreciate the seriously delicious mountain cuisine, featuring Montana elk, bison, trout and huckleberries at eateries ranging from a funky BBQ foundry to a multi-course gourmet dinner at a private Chef's table. Montana wines still need some work, but the burgeoning number of brewpubs (Montana ranks #2 in the nation for craft breweries per capita) and creative distilleries.
Montana ranks #2 in the nation for craft breweries per capita.
Insider tip:

Add in plenty of time for detours to discover an array of quirky places created by some fabulously eccentric frontier folks.
MISSOULA – Montana's cultural capital
SLEEP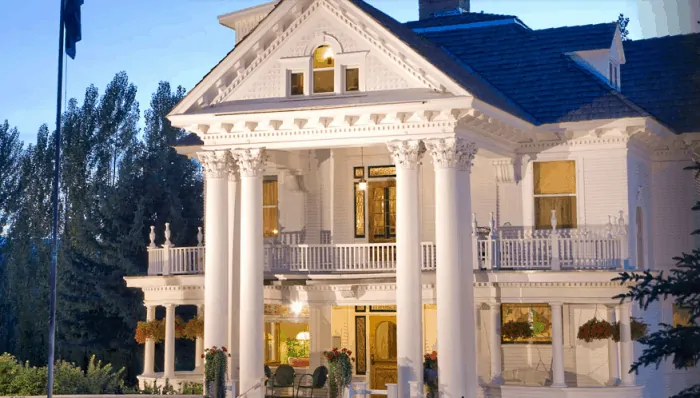 Gibson Mansion Bed and Breakfast, a luxurious Victorian Mansion, circa 1903, has been lovingly restored with just the right touch of modern amenities. Gorgeous grounds, a pre-breakfast in bed consisting of scrumptious homemade scones and strong coffee, then a full brekkie in the dining room (yummy seared peach and huckleberry pancakes) works for me.
Insider Tip:

Reserve the elegantly decorated Master Suite for its seductive original cast iron wood burning fireplace and private balcony.
SAVOR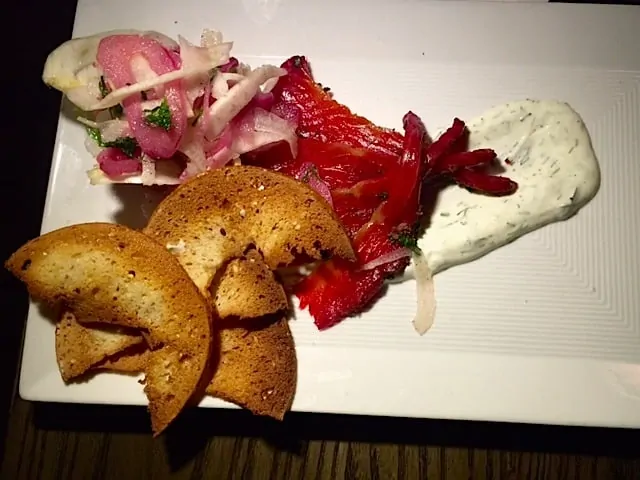 Plonk Wine, an unselfconsciously hip cocktail lounge, wine bar and restaurant would be right at home in NYC except the service is way too nice. Their seasonally changing menu showcases the finest Montana meats such as a mountain-raised rack of goat and bison short rib pappardelle.
Insider Tip:

Head up to the rooftop deck for a seat under the endless stars or reserve the table in Plonk's wine cellar for an intimate, relaxed dinner.
SWEETS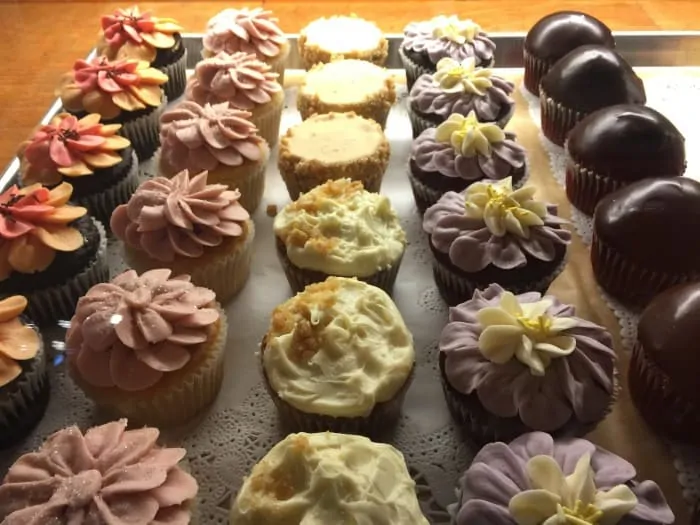 I have to admit that my bias against the cupcake trend (too cutesy and often cloyingly sweet) was laid to rest after visiting Bernice's Bakery, est. 1978.
These sophisticated looking sweeties make it virtually impossible to "just say no!" My favorite flavor was a dead tie between the "Red Velvet Ding-dong dip" and "Local Laurie's Lavender", although I didn't get to try a tempting sounding "chicken & waffles" flavor.
If you ever do get "cupcaked -out" no worries since they also bake other treats such as cookies, brownies, assorted pastries, pies and more. The glazed Ginger Rhu-Bar: oat crumble, zesty ginger and tangy rhubarb, is close to a religious experience.
Insider Tip:

A little Hollywoodish trivia: Christine and Marco Littig are happily married and co-own the beloved Bernice's Bakery. However many years before, Marco was married to Cheryl Strayed for six years, although he was portrayed as "Paul" in the film Wild.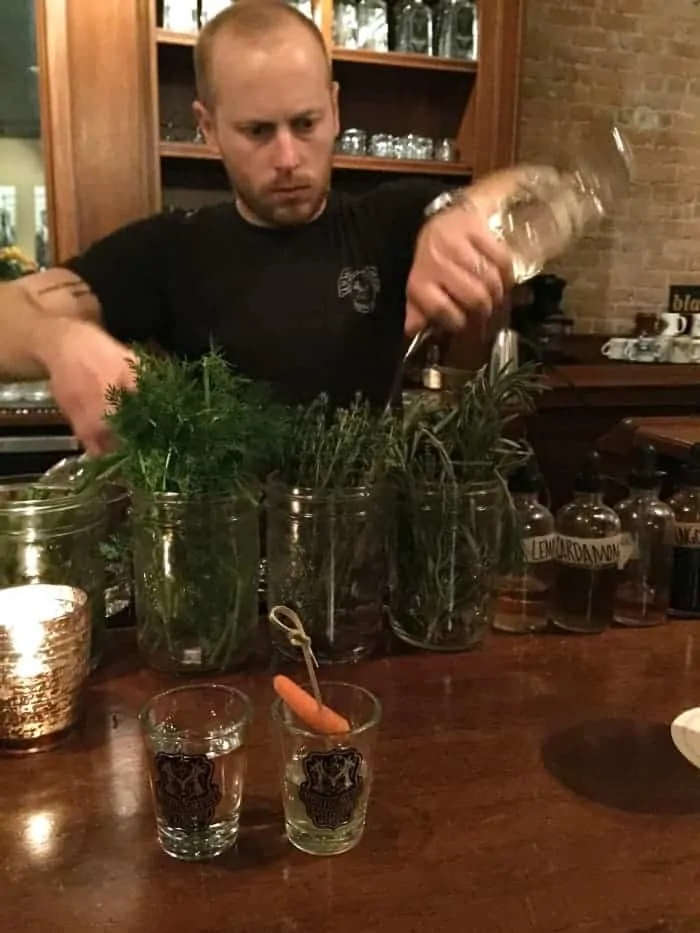 The Montgomery Distillery is run by Ryan and Jenny Montgomery, 5th generation Montanans whose passion is interpreting the finest Old World spirits from around the globe distilled exclusively from Montana-grown grain. Join them for a tour of the stillroom to see their grain-to-bottle process or just belly up to the industrial/chic bar for cocktails made from their small-batch spirits. Thumbs up for their haunting Nickelback Pickleback made from a smoked aquavit with pickled carrot brine.
Insider tip:

If you offer a sweet and/or sexy smile the affable bartenders are happy to offer tastes of the different spirits.
SEE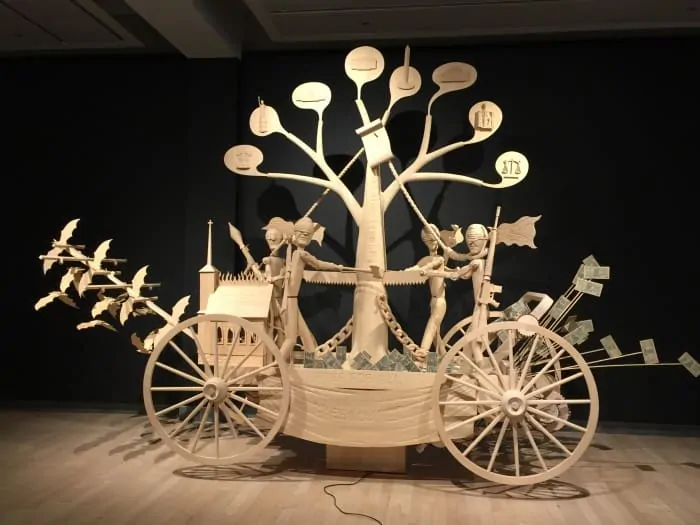 The contemporary Missoula Art Museum sets a standard that all museums should follow: "FREE EXPRESSION / FREE ADMISSION". In honor of their 40th-anniversary, MAM is hosting an incredible solo exhibition of John Buck's enormous hand-carved wood sculptures including the premier of his newest kinetic piece, "State of the Union".
Insider Tip:

MAM has recently unveiled its design for the Missoula Art Park, which looks like a winner. This outdoor, plaza-style gathering place will offer artsy tables and chairs, bike racks, with a rotating selection of sculptures.
SURPRISE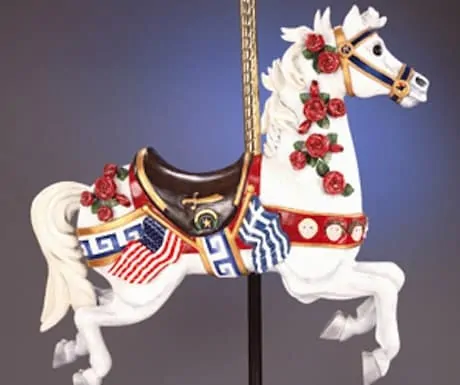 A true testimony to the spirit of giving, Missoula's famous Carousel started spinning in 1995, after a dedicated group of volunteers spent over 100,000 hours to restore and hand carve these painstakingly crafted carousel ponies, chariots and gargoyles for this crowd-pleasing carousel which is accompanied by the largest band organ in continuous use in the United States.
SHOP
Missoula's beautifully preserved downtown, with its college town atmosphere, offers a plethora of specialty stores and galleries for your shopping pleasure. The main drag is Higgins Ave. and some not-to-be-missed shops include Cloth & Crown, Monte Dolack Gallery, Red Rooster and Green Light.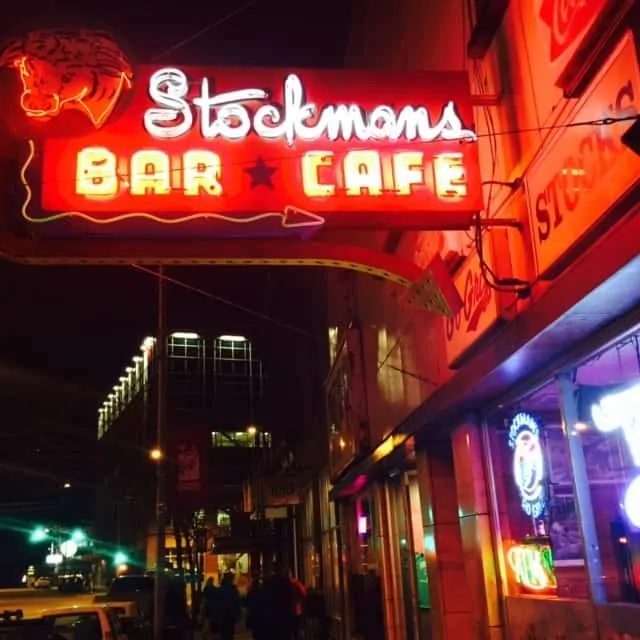 Insider tip:

Check out Gallery Night from 5-8 PM on the first Friday of every month when downtown galleries and museums feature new artists with wine and hors d'oeuvres.
SPECIAL TREAT
MCT, Inc. packs a double whammy. It's the parent company of both a theatre production company and the world's largest touring children's theatre. This season the amazingly talented troupe of locals can be seen in Sweeny Todd, The Sound of Music, Mary Poppins, or the hilarious Tony Award-winning spoof, The Drowsy Chaperone.
QUIRKY SIDE TRIP
Mosey into the Holt Heritage Museum; a private museum built by the delightful Bill and Ramona Holt to house the cowboy/Indian memorabilia they have collected throughout their married life. Both were involved in professional rodeo for about 35 years (and have many fascinating stories to share) hence their fab collection of horse-drawn vehicles, saddles, tack, and celebrity western boots, including a pair worn by President Ronald Regan.
Insider tip:

Make rezzies in advance since the museum is open by appointment only. holtranch @ marsweb.com
Eat your way through KALISPELL
Enroute to Whitefish, spend a fun-filled foodie day in Kalispell feasting on some of Montana's finest eats.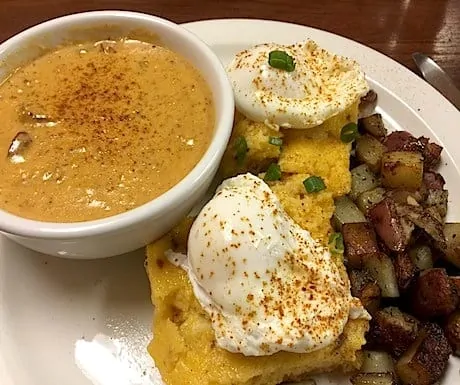 Best Breakfast: The Knead Café serves fabulous homemade bread and scones and I'm still dreaming about their Cajun Sausage eggs bennie!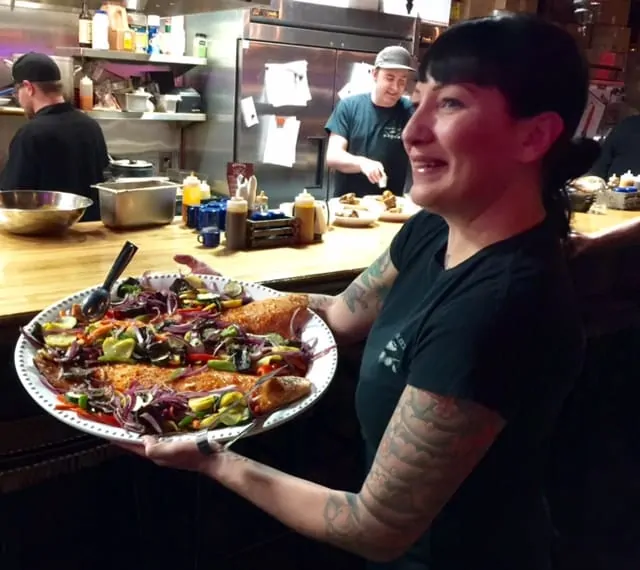 Best Lunch: Newbie DeSoto Grill sets the standard for Montana BBQ. Cool, car-centric surroundings, live music, friendly service, cold craft beers, and perfectly smoked "Q" paired with an addictive bacon Mac and Cheese ensure this spot will become a classic.
Best Dinner: Hops Downtown Grill claims to serve Montana's best gourmet burgers (varieties include juicy American Kobe beef, wild boar, buffalo, elk or yak burgers) 100 craft beers and artisan wines. After scarfing down my lean yak burger, I'm a believer.
Insider Tip:

Stock up on reading material and sweets at Norm's News Soda Fountain & Candy Shop, where you can choose from 1,500 magazine titles and 800 types of candy.
Insider Tip:

If you want to spend the night here, the Kalispell Red Lion Inn provides dependable lodging, friendly service, spectacular mountain views and one of the best (by special request) fireside DIY S'mores bars I've ever encountered.
End up in WHITEFISH – for a wonderful winter playground
For a remarkable meal, make dinner reservations at Cafe Kandahar, owned by Chef Andy Blanton
Continue on to Whitefish for some world-class skiing and snowboarding on 97 marked trails covering 3,000 skiable acres. Non-skiers can ride the chair to the top of the mountain for awesome views of Glacier National Park followed by a tasty meal at The Summit restaurant, nearly 7,000 feet above sea level.
SLEEP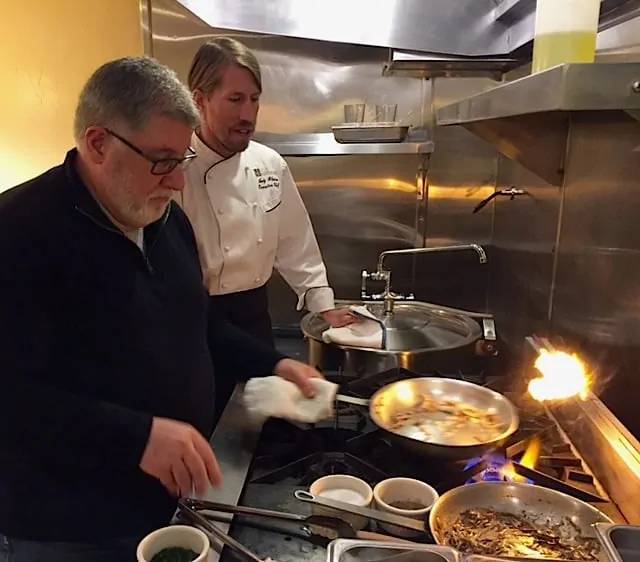 Your final destination is the European-style, ski-in/ski-out, Kandahar Lodge at Whitefish Mountain Resort. This unique mountain retreat, with its rustic elegance, plush antique furniture, huge river rock wood-burning fireplace and wellness center evokes memories of the grand lodges of yesteryear.
Try and snag one of the spacious suites, decorated with rugged pine and leather furniture, a granite bathroom with a deep soaking tub and a full kitchen, which you might want to use to whip up a little breakfast. However, for a remarkable meal, make dinner reservations at Cafe Kandahar, owned by Chef Andy Blanton, 2014 James Beard nomination for "Best Chef of the Northwest". The best way to experience his delectable cuisine is by ordering the seven course Chef's Tasting Menu. Matching wines, selected by Sommelier Andrew Kriss from their acclaimed wine list, will greatly heighten your pleasure.
Insider tip:

If you're as wowed by Chef Andy's food as we were, you'll be happy to know he also offers private cooking classes. He is an equally talented teacher since when I later prepared his Forest Mushroom dish, I was asked for "my" recipe, definitely a first for me!
ACTIVITIES
For fun in the snow, it's your call whether to go downhill or cross-country skiing, fat tire biking, snowboarding, ice fishing, or snowmobiling.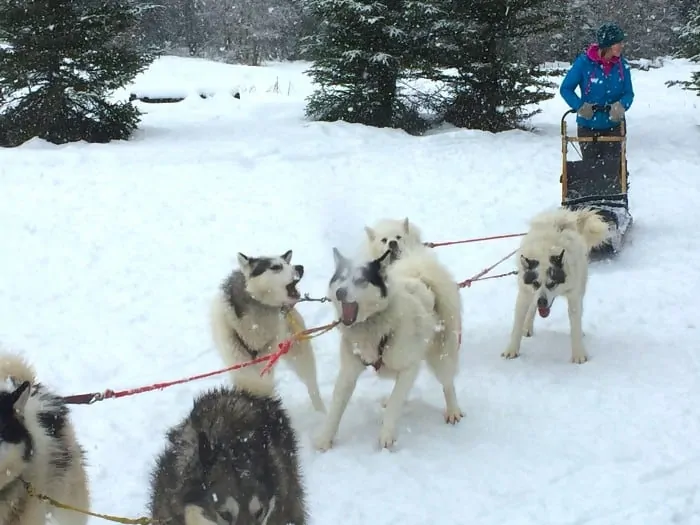 For a super fun adventure bundle up and go dog sledding at Base Camp Bigfork, where you can mush your own team of Inuit dogs.
The jewel in the crown here is Glacier National Park, one million picture -perfect acres filled with pristine lakes, spectacular glaciers, alpine meadows, copious wildlife and 734 hiking trails to get you started.
The jewel in the crown here is Glacier National Park.
Although the Going-to-the-Sun Road is considered to be one of America's most scenic drives, I prefer getting up close and personal by strapping on a pair of snowshoes and joining one of the knowledgeable park rangers for a 2 hour guided hike.
Bonus points for this activity since, for once, absolutely no athletic ability is required!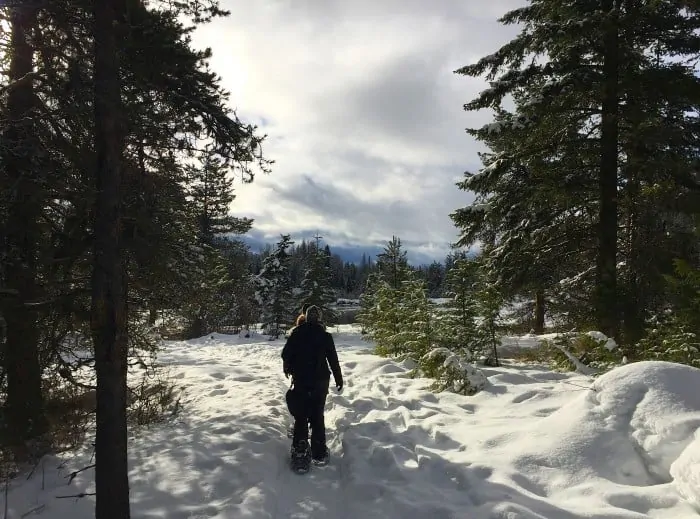 Insider tip:

There's a new kid on the block, The Firebrand Hotel, due to open early this summer, that's creating some serious buzz. Little sis to The Lodge at Whitefish Lake, this downtown charmer will offer luxurious accommodations, full-service spa, rooftop patio, and a complimentary shuttle to the mountain. Plus you'll be able to walk to over 20 Whitefish restaurants and take advantage of Whitefish's legendary bar scene.
Don't miss: More Wanderlust from adventure-seeker Janice Nieder: Pueblo Bonito, Carmel-by-the-Sea, Napa Valley (Calistoga), Bloomington, Arizona (Biltmore).