The holidays are officially over and if all that remains is empty cookie tins, a pile of unwanted gifts to return and Christmas tree road kill lining slushy streets, then you need to book a getaway to one of Pueblo Bonito Golf & Spa Resorts in Cabo San Lucas ASAP.
1. Near perfect weather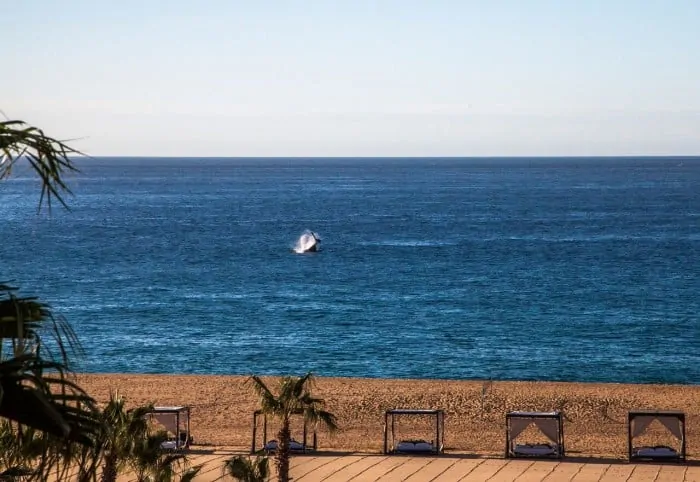 As I'm typing this, in the dead of winter, I just checked and the weather in Cabo is a sunny 75 degrees! This seaside paradise is perched on the southernmost tip of Baja California, which means you're virtually guaranteed peachy warm weather during your stay.
Weather Gods Smile on Cabo

Cabo averages about ten rainy days a year that translates to about a 97% chance of sunny weather for your vaca-I'll take those odds!
2. Super easy to get there
Was I the only one who didn't realize that I could leave rainy San Francisco and fly to San José del Cabo in only three hours (or a measly 2 hours from L.A.)?
Hell, it takes that long to drive to San Jose, Ca. in traffic. Plus, there are a number of inexpensive, non-stop flights available when flying from coastal areas like California and Texas.
3. Pueblo Bonito Golf & Spa Resorts let you do it your way
If you're looking for a luxurious oceanside getaway, an all-inclusive stay at any of the Pueblo Bonito Golf Resort & Spa provides the perfect answer. Pueblo Bonito offers four upscale resorts in Cabo, or you might opt for the ultimate privacy by booking a stay at one of their beautifully appointed villas at Montecristo Estates.
This seaside paradise is perched on the southernmost tip of Baja California, which means you're virtually guaranteed peachy warm weather during your stay.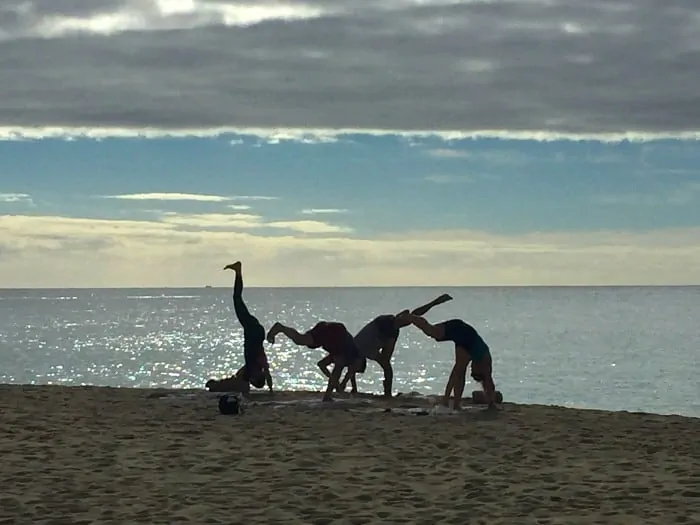 When you stay at any of the easy-peasy, luxurious, all-inclusive Pueblo Bonito Resorts you're granted free hotel-hopping (via a complimentary shuttle) rights at any of their sister properties, which offers a plethora of unique dining choices as a changing roster of fun-filled activities such as wine, Mezcal and tequila tastings, water aerobics, Spanish classes, tennis, dance lessons and boga (beach yoga).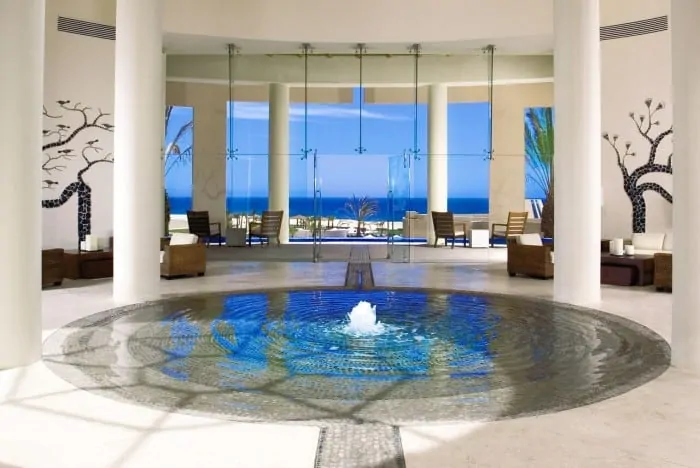 Curmudgeon that I am, I loved the secluded adults-only Pueblo Bonito Pacifica Resort with nary a "Marco-Polo" screaming kid in sight. This sophisticated hideaway has a wonderfully empty private beach, a full-service spa beauty salon, exercise room, and even a meditation labyrinth.
Minimalist décor gives way to the unobstructed ocean views offered in every room as well as a complimentary mini bar, in-room high-speed Internet, satellite TV, feather top beds, choice of pillows, comfy bathrobes and slippers, and private terraces. Splurge a little for an ocean-view suite with separate living room and bedroom, with 24-hour butler service and complimentary phone calls to the US and Canada.
4. Fresh, organic food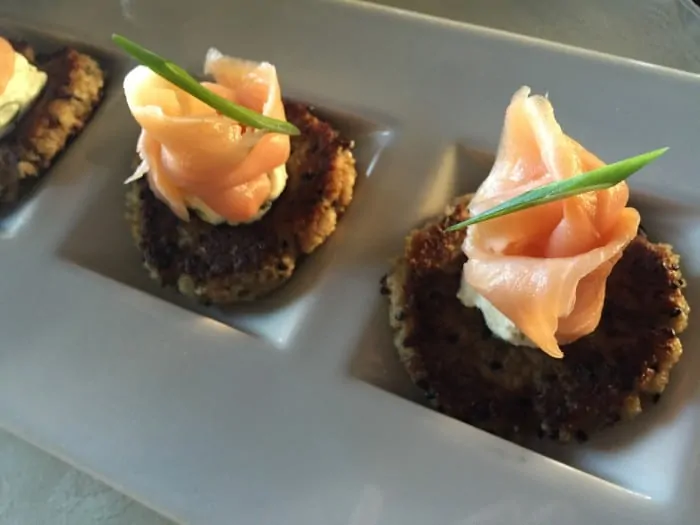 Every morning I would wake up and run downstairs to the signature restaurant, Siempre for a yummy buffet breakfast, grab a mimosa or a bloody (my first tough decision) as I made my selections from the platters of fresh fruit, homemade pastries, piquant Mexican specialties, followed by a stop at the made-to-order omelet station.
I would peruse the daily activity chart, coordinating them with my eatery stops for the rest of the day. Perhaps I'd lunch pool side on pristine ceviche, shrimp cocktail, with a side of guac, noting that I did want to hop the complimentary shuttle to whisk me over to one of their sister-wife properties, Sunset Beach, for sushi and cocktails for some breathtaking sunset views, before heading to Quivira Golf Club's Steakhouse for their selection of fine wines, Angus steak and fresh lobster dinner.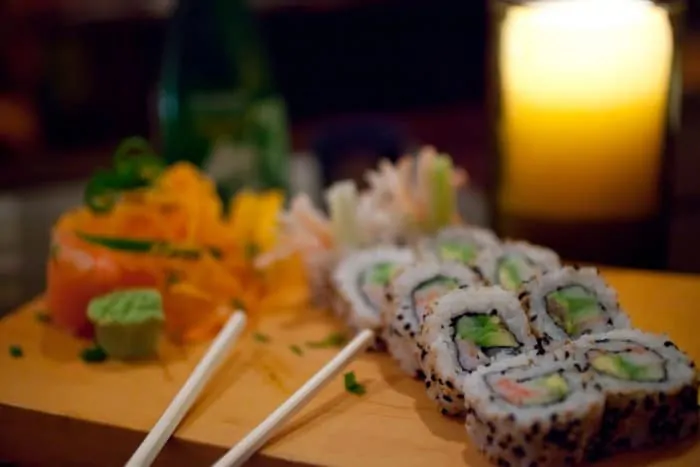 The all-inclusive plan includes a wide range of cuisines- from Asian fusion to classic Italian thin crust pizzas and homemade pasta, to pristine sushi and sashimi, to a variety of "theme" buffets. A real crowd-pleaser is the al fresco burger fest, where all sorts of creative burgers are available, such as a "burger" made from roasted pork nestled into a cornbread bun.
5. Not just any golf course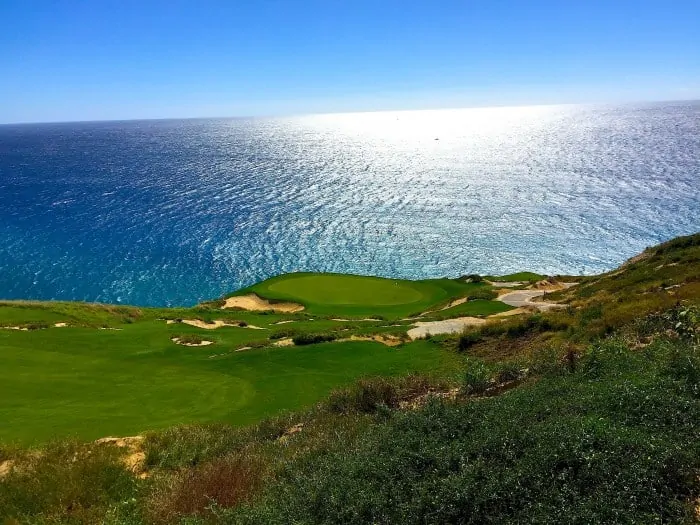 Although brand-new, the Quivira Golf Club, a Jack Nicklaus Signature Design, is already racking up the accolades, starting with "Best New International Course" by Golf Magazine. This stunning waterfront course offers a variety of stunning ocean, beach, desert and mountain views. In between the challenging holes, you can stop at one of the four comfort stations for delish food and drinks. At the Oasis station, a grill chef can whip you up the wildly popular "Crunchy David," which is prepared with three crispy flour tortillas, flank steak, Monterey Jack and cheddar cheeses and salad fixings.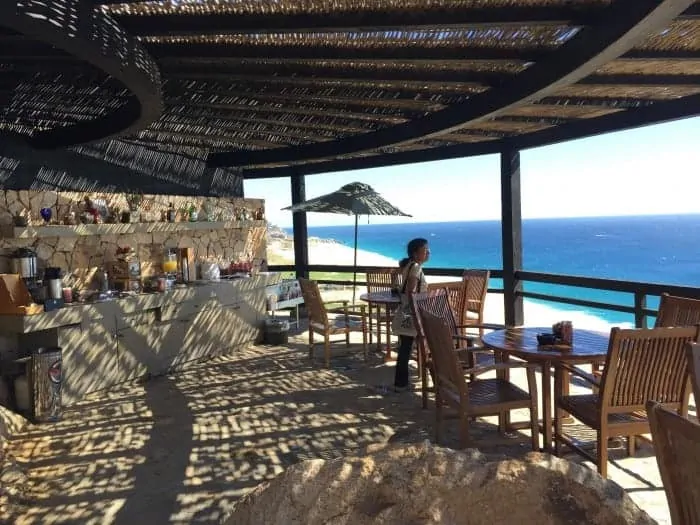 Warm up at the spacious, double-sided practice facility that overlooks the sandy beach and rolling waves.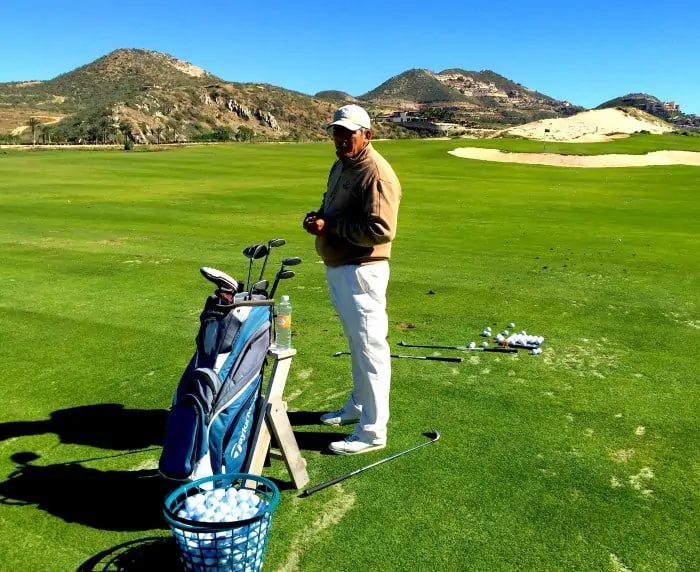 If your technique could use a little help, professional lessons are available for all skill levels. As a newbie, I was amazed that after just one helpful lesson from their exceedingly patient golf pro, Martin Molina, I not only managed to hit 8 good shots in a row, but I think I might be hooked!
6. Bury me at Armonia Spa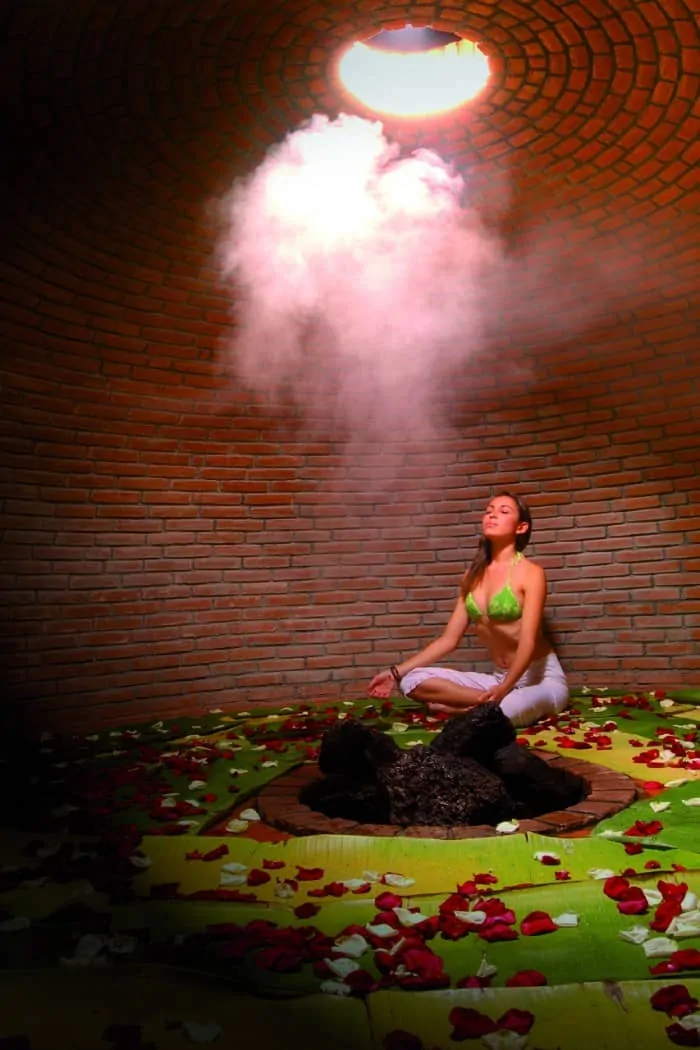 No big surprise that The Armonia Spa at Pacifica was ranked among the "Top 25 Spas in Mexico & Central America" in 2014 by readers of Condé Nast Traveler. After my first massage with Paty, who magically melted my aching bones into a soupcon of warm mush, I immediately went to the front desk and booked her daily for a relaxing massage or rejuvenating facial. Next time I might branch out and try one of their signature therapies such as the Temazcal, a native-inspired ritual in a domed bath enclosure, with an infusion of healing herbs, Thalassotherapy treatments or a beach massage.
7. Wash and repeat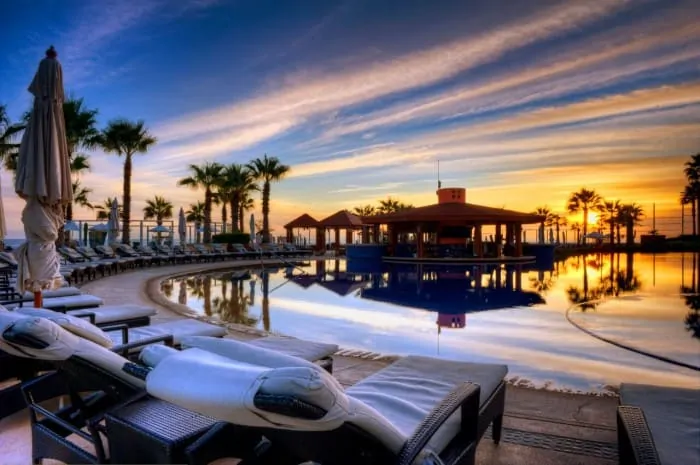 Within an hour after my arrival, as I walked barefoot on the sun-drenched sandy beach, slathered in sunscreen and sipping a scrumptious Miami Vice (a specialty of the resort, consisting of ½ Strawberry Daiquiri and ½ Pina Colada) I was already planning my return visit.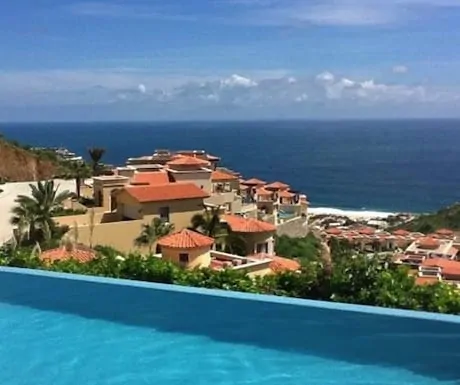 Although I've never been much of a joiner after touring the exclusive 1,800-acre Quivira development (which includes Montecristo, an enclave of villas for part-time vacation ownership, Novaispania, custom homes for fractional ownership; Copala, a full-time home and condominium community, and Coronado, 68 one-story, Mexican hacienda-style homes; the award-winning Jack Nicklaus Quivira Golf Club; world-class hotels: the spectacular Pueblo Bonito Sunset Beach Golf & Spa Resort and Pueblo Bonito Pacifica Golf & Spa Resort; parks and recreational facilities) whether I rent, buy, or book another hotel stay, I'm definitely coming back.