Whether you want to serve, or gift, an interesting wine this holiday season we have five staff favorites that you may want to consider.
These are all from California — being based in San Francisco, Stark Insider specializes in covering that region, especially regions such as Napa, Sonoma, Livermore and the Central Coast.
We've tried to keep prices fairly reasonable. Granted, that's not always easy when it comes to Napa Cabs. Still, we managed to find a delicious Howell Mountain Cabernet for $75 (La Jota Vineyard). And an intriguing blend from Sonoma for $60. For those really in the mood for a splurge we included a sublime red from Corra.
Each of these wines I'd tag as non-grocery fare. Nothing wrong with bottles you'll typically find at Safeway, Trade Joe's or Costco, but every now and then it's nice to go (even if slightly) off the beaten path, especially when we're enjoying quality holiday time with family and friends.
My list here could easily extend to 50 bottles. But this time I tended to favor wines that I've returned to again and again over the years, in addition to branching out from my usual suspects (Silver Oak, Caymus, Etude, Grgich, Hall, Pine Ridge, among others).
So here you go, 5 interesting wines for the holidays. Pop one open, celebrate special times with your family and friends. Because just like the holidays, life is short.
Top 5: Most Interesting Wines for the Holidays
Cenyth 2010, Sonoma County ($60)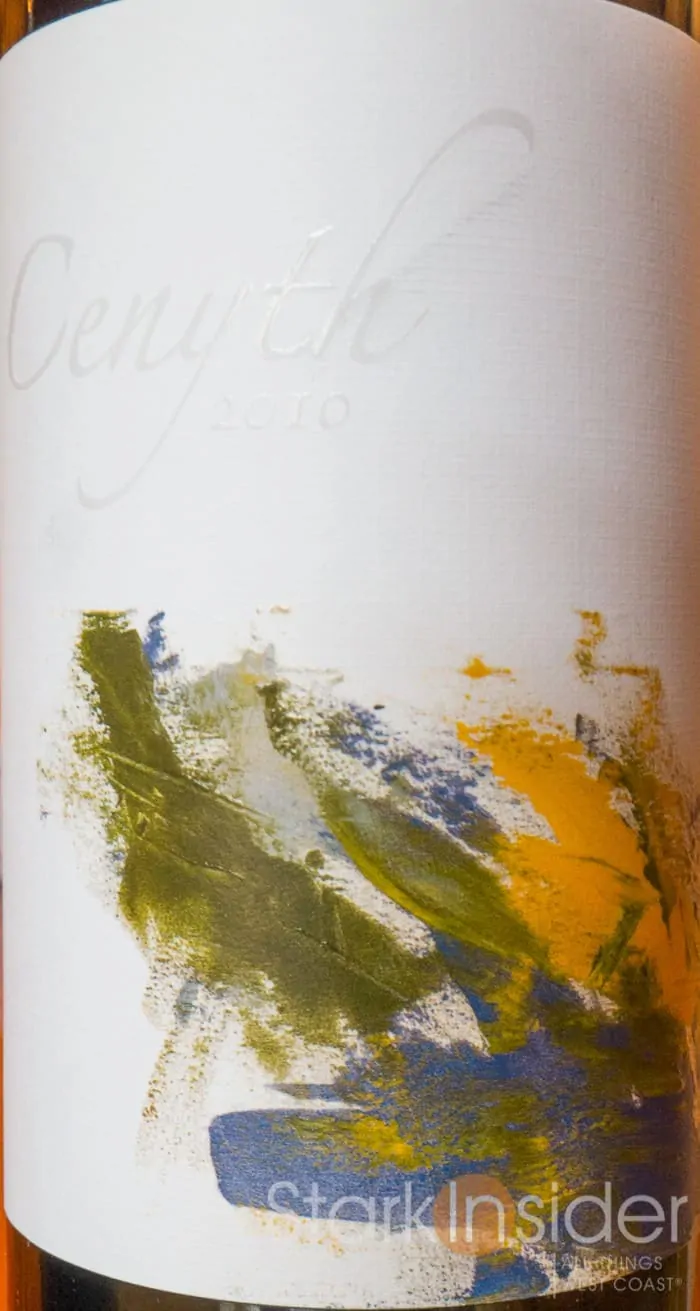 Sonoma is one of my favorite places in the world for first rate Pinots, Chardonnays, and, in this case, special red blends. Made from Merlot (54%), Cab Franc (34%), and Cabernet Sauvignon (12%), this is a unique Bordeaux-style blend. Peppery, with a balanced long finish, this bottle should strike up plenty of conversation at your next dinner party. Winemaker Hélène Seillan has a winner in this fruit forward treat. As a bonus: that beautiful label.
Corra 2012 Cabernet Sauvignon, Napa Valley ($249)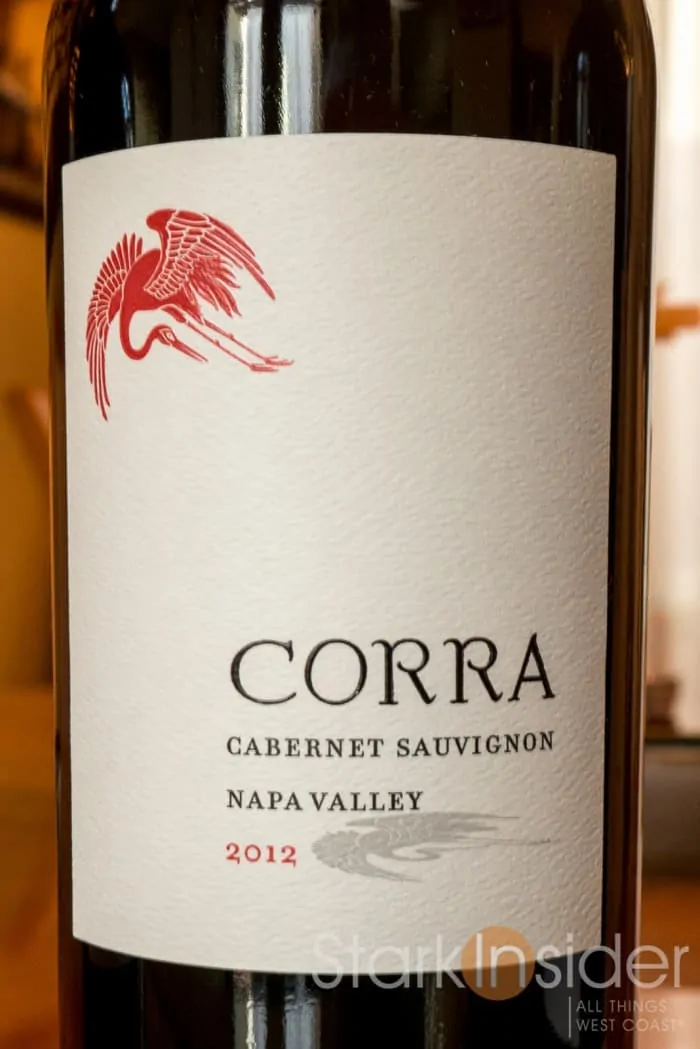 Okay, it's probably not a daily drinker. Then again, we're talking about special wines for special occasions. And you could spend a whole lot more and possibly not get much in return. Hint: look for this online for less than suggested retail. Cult wine guru Celia Welch helms this beauty. Many will recognize her from the wildly successful Scarecrow label — wines that sold for exorbitant, record-smashing prices at a recent Premiere Napa Valley wine auction. Price out some Scarecrow, and you might feel this Corra is the bargain of the century. My advice: grab a bottle (or two) while prices are relatively grounded. This is an elegant, refined, absolutely staggering good Cabernet. Pour a glass for your favorite enemy, and you'll soon be best buddies.
Wente 2013 Cabernet Sauvignon, Charles Wetmore, Livermore Valley ($30)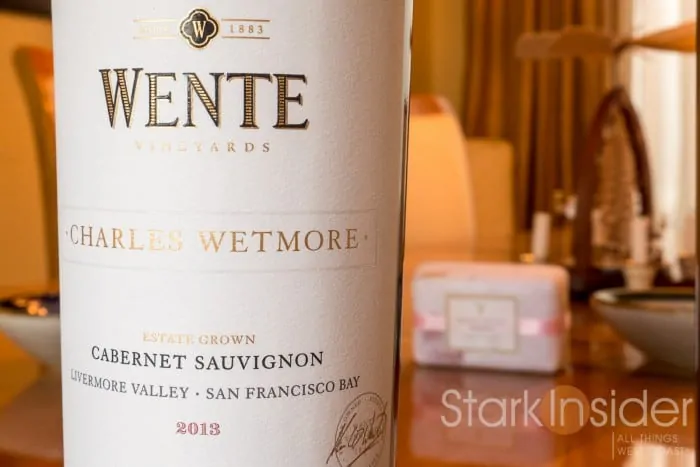 Most of us in the San Francisco Bay Area know Wente well. But to the outside world, it's a brand that's possibly less recognized (though that's changed over the years thanks to increased availability of Wente wines in restaurants and broader retail locations). Livermore Valley might get less "Wow" factor than its famous neighbors to the west such as Napa and Sonoma, but it's a historic location. Some of the first California vineyards were planted in the Livermore Valley — Carl Wente established the winery in 1883, and his sons soon introduced Sauvignon Blanc, California's first varietal label. And it's where you can find some amazing red wine bargains. Case in point: this gorgeous "Charles Wetmore" Cabernet. Sublime. This $30 bottle would likely sell for double if it had "Napa" on the label. There's absolutely no compromise in the quality, however. Cherry. Chocolate. Hints of oak. Delicious. Drink now (and be merry).
La Jota Cabernet Sauvignon 2012, Howell Mountain, Napa Valley ($75)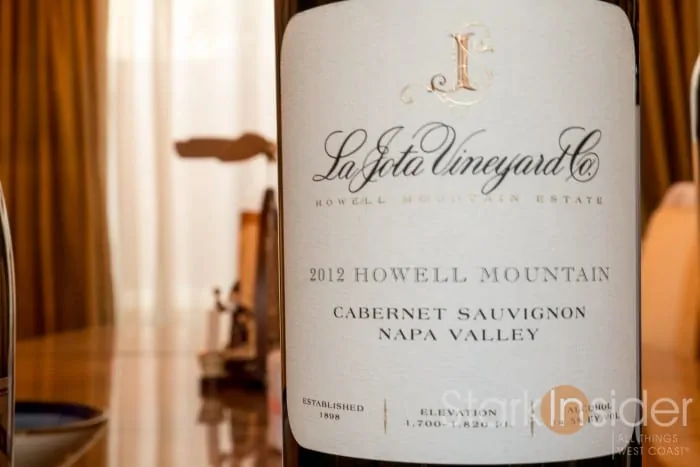 This is a small production Cab. It's made by well-regarded winemaker Chris Carpenter, who is probably best known for his 100-point scoring (Wine Enthusiast) Cardinale Cab. He likes his wines lush, with layers of texture, bright fruit, and in this case, nuanced and easy going tannins. At $75 about the going rate these days. A special bottle from a special place. Howell Moutain is known for a source of powerful grapes — they're typically stressed to the limit for water. Subsequently you get beautifully strong Cabs.
Bonny Doon Vineyard 2013 Le Cigare Blanc ($28)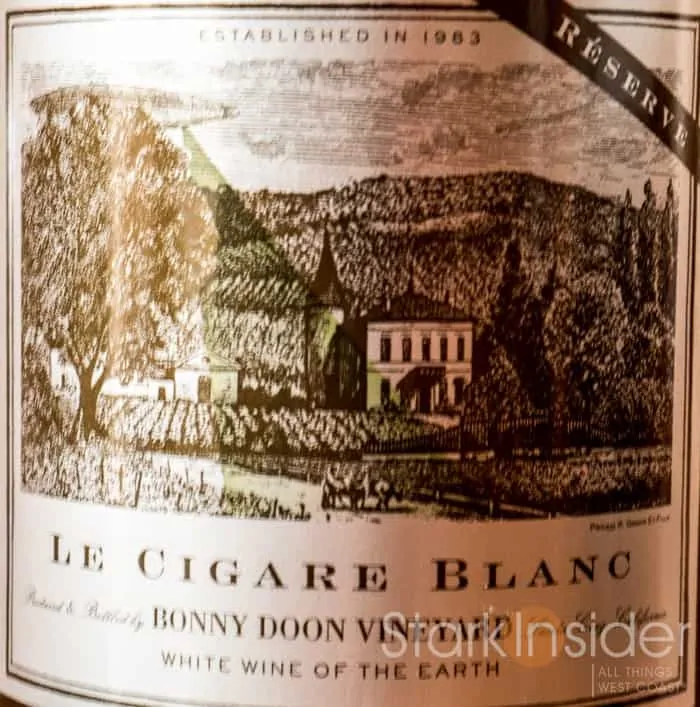 Want to really stir up some conversation? Enter: Randall Grahm stage right. If you don't know about this maestro of marketing and master of the quirky aura, do a quick Google. He's your man. Often dabbling in experimental wines, vineyards and concepts, and occasionally heard on NPR radio, Randall Grahm is perhaps the Don Quixote of California wine. Know there will be adventure when it comes to Bonny Doon and all things Grahm.
Yes, you could serve a Chardonnay, Sauvignon Blanc, or even some Champagne over the holidays, but if you want to really keep your guests on their toes, try this "Le Cigare Blanc". The label suggests "resistance is futile" and we're inclined to agree. 55% Roussanne, 26% Grenache Blanc, and 19% Picpoul Blanc ensure that this is not yet just another white wine blend. Creamy with enough minerality to leave a refreshing and toasty — vanilla-like — aftertaste. Joyous stuff, and proof why exploring lesser known grapes and blends can be so very rewarding. Try it with sushi. Savory wonderland will ensue.