Elle Fanning, on this episode of Stark Insider Uncut!
Watch as Elle, as fashionable and as graceful a young star as you're likely to see, arrives at the Mill Valley Film Festival. We talk film, acting, and female role models including Angelina Jolie, and Glenn Close, before she graciously works rest of press line, and then heads into the theater for a screening of Low Down.
Mill Valley Film Festival (MVFF) opens next week, and we continue to pull some of our favorite moments from the Stark Insider video vault. These are less edited and processed than our typical segments, so that you can get a feel for the actor and the vibe on the scene.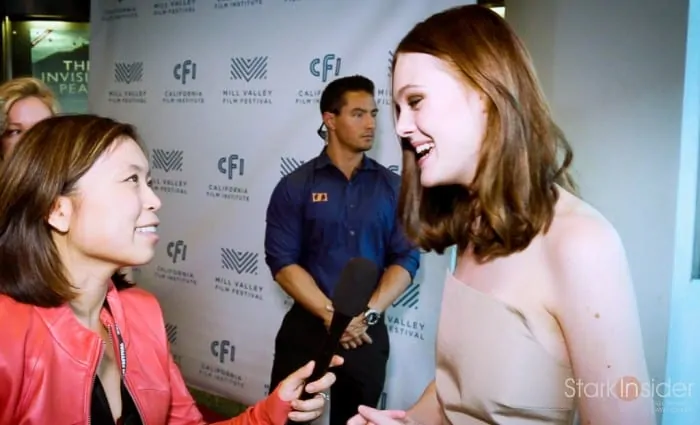 Stark Insider will once again be on location in Marin filming all the action, and catching up on the latest in indie film.
This year's festival places a strong emphasis on women in film — about a third of MVFF38 entries are directed by women. Also, there's an interesting assortment of masterclasses, and panels, several of which we are scheduled to cover.
ALSO SEE: 10 must-see films at this year's Mill Valley Film Festival
MVFF opens Thursday, October 8, 2015 with dual screenings: The Danish Girl (directed by Tom Hooper, starring Oscar-winner Eddie Redmayne) and Spotlight (directed by Tom McCarthy, starring Michael Keaton and Mark Ruffalo).
STARK INSIDER UNCUT

Outtakes and previously unseen footage from the Stark Insider video vault.
Meantime, safe to say Elle Fanning charmed all those within at least a mile or two of the Rafael Film Center. Enjoy this outtake. Team Stark hopes to see you at MVFF38.
Let the show begin…
STARK INSIDER UNCUT: Elle Fanning Arrives at MVFF